Adult Choirs and Bands
Chancel Choir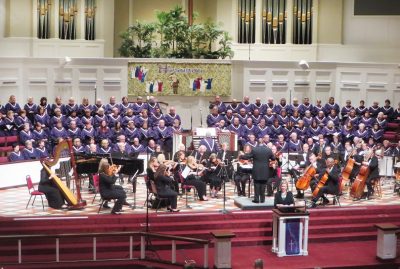 Director: Kevin McBeth, 636.200.4712
Accompanist: John Cargile
Rehearsals:  Thursdays, 7:30 p.m.-9:30 p.m. in Music Room
The Chancel Choir is open to any interested people, post-high school and older, who have a sincere desire to serve God through music. New members are always welcome and needed. The choir participates every Sunday in worship at the 11:00 a.m. service, and presents seasonal music and major works with orchestra each year. Their season includes choir tours, concerts in the community and the Joy of Music Concert Series.
Coventry Choir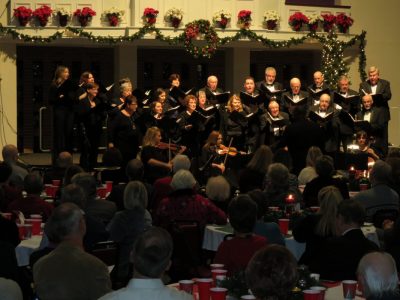 Director: Kevin McBeth, 636.200.4712
Accompanist: John Cargile
Rehearsals:  Tuesdays, 7:30 p.m.-9:30 p.m. in Music Room
This elite ensemble of 24 voices sings monthly in worship, presents an annual Christmas Concert, and shares in several concerts in the metro community. Past concerts include appearances with Sarah Brightman and Andy Williams at the Fabulous Fox Theater. Participation based on audition.
Modern Worship Team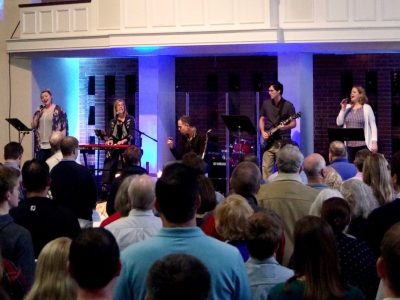 Leader: Kiersten Rose
Rehearsals: Thursdays, 6:30 p.m.-8:30 p.m. in the Sanctuary
Our Modern Worship Team includes both singers and instrumentalists who provide music for our 9:30 a.m. modern worship services. The band contains a basic rhythm section of drums, bass, guitar and keyboards, and other instruments are added as available. Our vocalists are baritones to sopranos who are experienced in singing contemporary styles. All are welcome to audition, and new members are added as the need arises.  If you are interested in joining us, please fill out the form below and we will contact you to schedule an audition.
Manchester Modern Worship is on Facebook! Weekly updates on songs, playlists, and other items related to Modern Worship at our church. Anyone can join the group. Find us now.
Good News Quartet
Traditional southern gospel quartet music.
Manchester Brass
This brass sextet provides instrumental support for MUMC's worship services.
Woods Mill Ensemble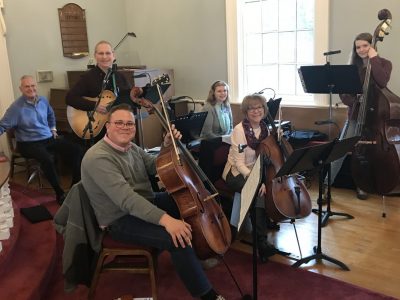 This group provides musical support for the 3:45 pm and 5:00 p.m. Saturday chapel services. It plays a variety of music including traditional, classical, celtic, jazz, gospel and selected contemporary styles. Are you interested in being a part of this group of musicians?  Fill out the form below and we will be in touch! To find out more about Bill Boland, Coordinator of the Woods Mill Ensemble, please visit https://manchesterumc.org/bill-boland.
Share this: