Ali Fields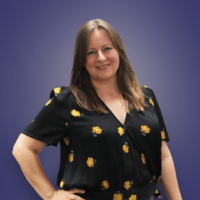 Director of Social Justice
Leadership Board Member: 2021-2023
Ali and her partner, Steve, joined Manchester UMC in March 2012. Their sons, Wyatt (11) and Harrison (9), are Circle of Friends graduates and active in the children's choirs. Her whole family loves to participate in the Vacation Bible School evening program.
Ali graduated with a degree in Theatre from California State University, Sacramento, then headed to Los Angeles to work at an outdoor repertory theatre. Three years later, Ali decided to shift her time and attention to law school, which brought her back to the Midwest. In law school, Ali interned at a district attorney's office and worked on cases ranging from misdemeanor traffic violations to second-degree murder. After law school, she began her legal career as a civil litigator fighting for her injured clients.
Ali practiced law for several years, then shifted her time and attention to her growing family. During this time, Ali became more involved with ministries at the church (Children's Ministry, VBS, Parents as Leaders, Sonshine Singers and small group leader).
In 2015 Ali entered recovery for a decades long struggle with an eating disorder. As she healed her relationship with food and her body, Ali began to channel her passion for advocacy and justice through her blog, Road to Recovered (www.roadtorecovered.com). She started volunteering as an educator with the Missouri Eating Disorders Association (MOEDA). From 2018 to 2020, she served as the Education Coordinator for MOEDA and helped bring eating disorder education and awareness to schools throughout the St. Louis area. In 2019 Ali became a certified eating disorder recovery coach.
Through her extensive work in the eating disorder recovery field, Ali frequently observed the intersections of race, gender, ability, age, body size, sexual orientation and socio-economic status and how societal oppression lands upon the body. And how healing our relationship with our own body "impacts how we value and honor the bodies of others." (Sonya Renee Taylor)
Ali is excited to channel her passion, experience and knowledge into her role as Director of Social Justice at Manchester UMC. Please reach out if you have ideas or questions.