An Open Door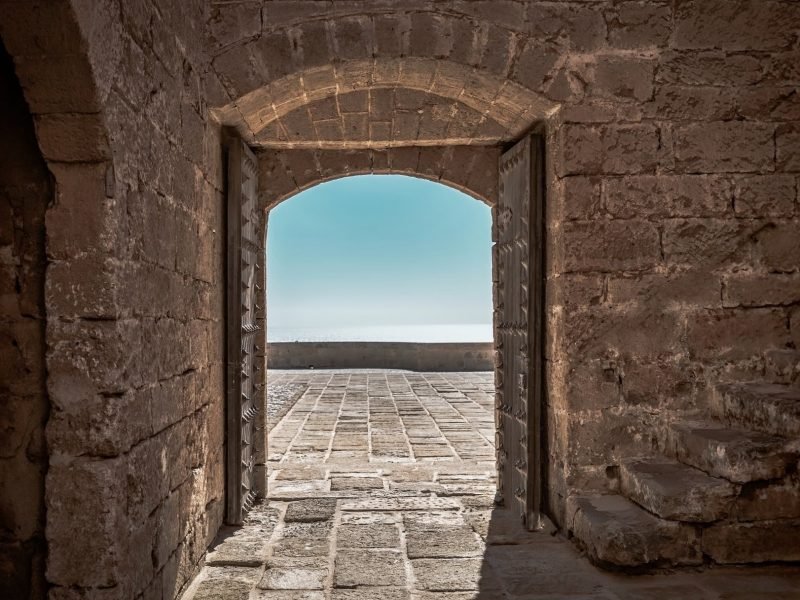 One of my favorite memories from my ordination service was a line from Bishop Greg Palmer's sermon. He pointed at those being ordained and announced to the congregation, "These people are being ordained today, but they are NOT being ordained to follow Jesus on your behalf!"
It was a memorable moment for many reasons, not the least of which is that it reflects excellent theology. Each of us is called to follow Jesus, uniquely and distinctly. Nobody follows Jesus for you; you follow Jesus as you. Or you don't. Your call.

See, God doesn't force anyone into it. God liberates. God provides opportunity. God opens doors.

You step through on your own. 

That's what free will is all about. I love how C.S. Lewis puts it in The Problem of Pain. "For you will certainly carry out God's purpose, however you act, but it makes a difference to you whether you serve like Judas or like John," he writes. To me it says that God has a vision for what the world ought to be, and would be overjoyed if we would cooperate with the divine purpose of realizing the vision.

You are invited to follow Jesus. Nobody is forcing it on you. The door is open. Will you step through?

***

Sneakers with Soul

There are just two weekends left to donate to Sneakers with Soul. As of last Sunday, 250 pair had been donated for kids heading back to school this fall. Let's make sure everyone has a new pair of shoes! Our goal is 1,000 sneakers. Bring your donation to any weekend service. For more information, or to make a financial donation, visit the Sneakers with Soul page.

***

Chancel Choir To Sing National Anthem

"Family Day at the Ballpark," is coming August 24 and our Chancel Choir will be performing the national anthem. Let's cheer them on! The Cards take on the Rockies that evening at 6:15. Tickets are $25 (regularly $46). Payment is due Aug. 1. This event is sponsored by the United Methodist Men.