Opportunity to Respond Request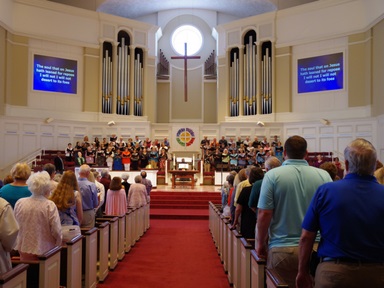 To request a ministry opportunity be shared with the congregation during a worship service, please complete the form below. The opportunity should be short and have a specific action (next step) for how the congregation can respond.
IMPORTANT: Due to the high volume opportunities, please submit your request at least 4 weeks in advance for the best likelihood of being included. Not all requests are guaranteed to be shared. Any opportunity submitted less than 1 week prior to the desired start date is unlikely to be included. Three weekends is the maximum number of times a ministry opportunity will be shared during worship.
If you also wish to have information available at the Information Center, please also complete an Information Center Request form.