Atheism & Faith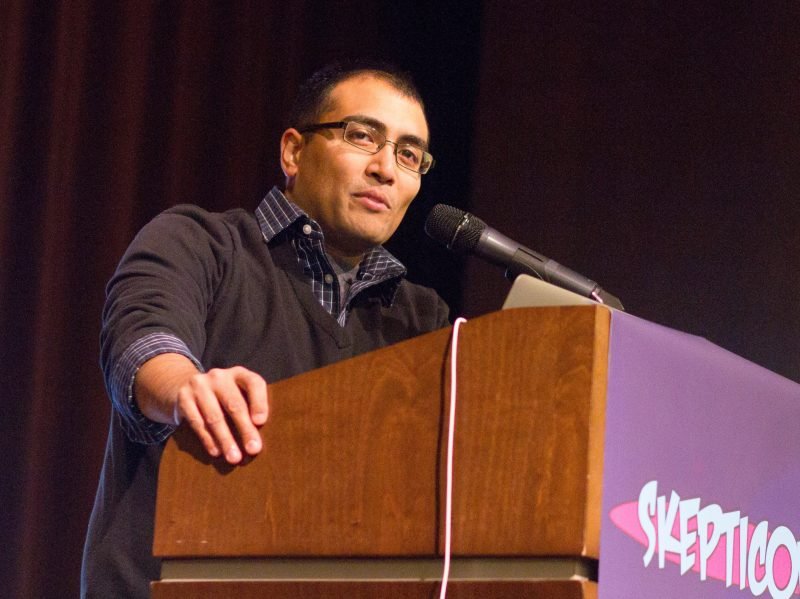 I hope you've seen the publicity for Atheism & Faith In Today's World, an event that is very timely and informative on a number of levels.
This Sunday, Nov. 11, starting at 7 p.m. in the Sanctuary, I will dialogue with a noted atheist activist on the subject of faith and atheism. You can read the full description of the event online.
Let me give you a bit of background as to how I became acquainted with our guest speaker, Mr. Hemant Mehta.
Over the summer, as I was researching and writing my book, Addressing Atheism: Is Authentic Faith Possible, I found an interesting website called The Friendly Atheist. Hemant blogs on that site, and I got in touch with him. He was kind enough to review a rough draft of my manuscript and offered helpful advice.
I was very impressed by his warmth, honesty, and sharp mind. I was also impressed by how he reaches out positively to the Christian community, building relationships. His interesting book, I Sold My Soul on E-Bay, shares his insights from visiting a variety of churches, and I highly recommend it.
I foresee our time together being one of conversation (not debate), where we can disagree in a respectful manner, while at the same time learning from each other. (That would be a good model for our culture today, don't you think!)
I hope to see you there, and that you would invite friends for whom this may be interesting.
Peace,
Pastor Greg
* * *
A Thought About Voting
This is the day, of course, when we all do our civic duty and be informed voters. A recent Faith Perspectives column I wrote for the St. Louis Post-Dispatch contains a Christian perspective we should remember on this day. If you've not read it, you can find it online.
* * *
Two Fall Midweek Chapels Left
Nov. 7 & Nov. 14
6-6:25 p.m., Chapel
Corresponding to our last two Wednesday church meals this month, these two dates will be our final devotional times for the fall. On Nov. 7, I'll share a couple of stories, and on the 14th our guest story teller will be Amy Folkins. If you haven't been to these informal worship times of song, prayers, hymns and stories, it's not too late!
* * *
"Giving Thanks" Service
Tuesday, November 20
7 p.m., Chapel
This special service has become an annual event as we prepare for Thanksgiving by simply getting together and thanking God for the amazing gifts with which we've been blessed.
In this casual service in the Chapel, we'll sing some familiar Thanksgiving songs and have a chance to express our heart-felt thanks for so many things. Rev. Jim Peich, our Executive Pastor of Ministry and Leadership, will share the message.
You will leave with a grateful and joy-filled heart! Be sure to invite friends and relatives to this unique worship experience. I look forward to sharing it with you.
Share this: