Baptism & Communion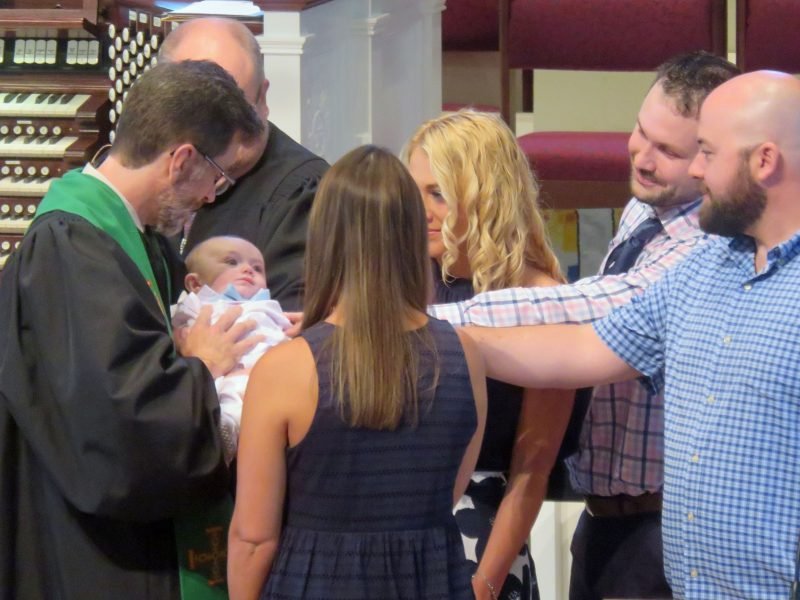 As with many Protestant Churches, we recognize the two sacraments in which Christ himself participated: Baptism and Holy Communion (The Lord's Supper).
The Sacrament of Baptism
Through baptism we are joined with the church and with Christians everywhere.
Baptism is a symbol of new life and a sign of God's love and forgiveness of our sins.
Persons of any age can be baptized.
We baptize by sprinkling water on the head of the person being baptized (although we may also pour, or submerge)
A person receives the Sacrament of Baptism only once in his or her life.
Scheduling a Baptism
At Manchester United Methodist Church, we welcome your questions about the Sacrament of Baptism. Persons of all ages may be baptized at Manchester UMC at any one of our worship services. In addition, we recognize baptisms from other faiths and churches. To schedule a baptism for yourself or your child, please call the church office at 636-394-7506.
The Sacrament of Holy Communion
Holy Communion, or The Lord's Supper, is a holy meal of bread and wine (or grape juice) that symbolizes the body and blood of Christ.
Holy Communion recalls the life, death and resurrection of Jesus and celebrates the unity of all the members of God's family.
By sharing this meal, we give thanks for the sacrifice of Christ, as we are fed and empowered to go into the world in mission and ministry.
The United Methodist Church practices "open Communion." The Lord's Table is truly The Lord's Table and anyone who wishes to receive is welcome.
Holy Communion Schedule
Saturday Worship at 4 pm – Communion served every service/every week
Sunday Worship at 8, 9:30 & 11 am – Communion served first Sunday of the month