LEARNING GROUP: Sunday Mornings At Home (Bread Co.)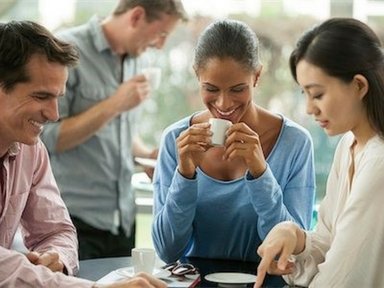 Day: Sundays through May 24, 2020
Time: 8:30 to 9:20 a.m.
Meeting ID: 539 790 610
Zoom Required Password: 932977
Description: Grab a cup of coffee and a favorite pastry, then, at 8:30, join in via Zoom for a discussion of current events that links how we live as United Methodists with what's happening in our world. Newcomers are always welcome!
Note: A weekly reading is emailed to participants ahead of time. Please email
Tiffany Conway ahead of time to receive the weekly reading.
How Can I Participate in this Online Group?
Everyone is welcome to participate in any of the online classes or groups. The classes and groups are meeting through a free website/app called ZOOM. You can use your phone, tablet or personal computer. No registration required! Click here to learn how to connect to Zoom.
For assistance, please contact Tiffany Conway.
---
See Also: