LEARNING GROUP: Sunday Mornings At Bread Co.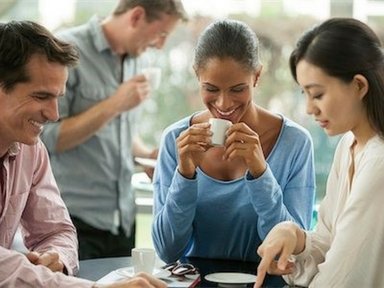 Day:  We are taking the summer off, so please join us this Fall 2019.
Leader:  Shared by Group
Description:  Please join us in September 2019 when we will grab a cup of coffee and a favorite pastry. Then, at 8:15, join in a discussion of current events that links how we live as United Methodists with what's happening in our world.
Register below:
For enrollment assistance, please contact Tiffany Conway.
---
See Also: