Bridge Bread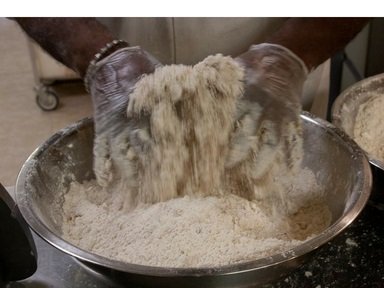 Bridge Bread is a social entrepreneurship initiative designed to provide job opportunities for homeless/formerly homeless individuals. The goal is to help disadvantaged and marginalized people engage in a financially rewarding effort that enhances self-worth, promotes dignity, and enables the guests to help themselves.
Manchester UMC sells Bridge Bread after worship services most weekends, with all proceeds returning to the bakers to help provide them a safe place to live and a bus pass each month.
Volunteer
Are you ready to get involved with this awesome ministry? Volunteers are needed in two ways:
-to pick up fresh-baked bread from the bakery on Saturday afternoons and deliver it to Manchester UMC (Approx. 2:30-3:30pm).
-to sell bread during weekend worship services at Manchester UMC (between 8am-12pm on Sundays, and between 3:30pm-5:30pm on Saturdays)
For more information about Bridge Bread, contact Dave Andrzejewski.