Gnaegy Legacy: Christmas at Manchester
Sunday, December 18, 2022 at 7p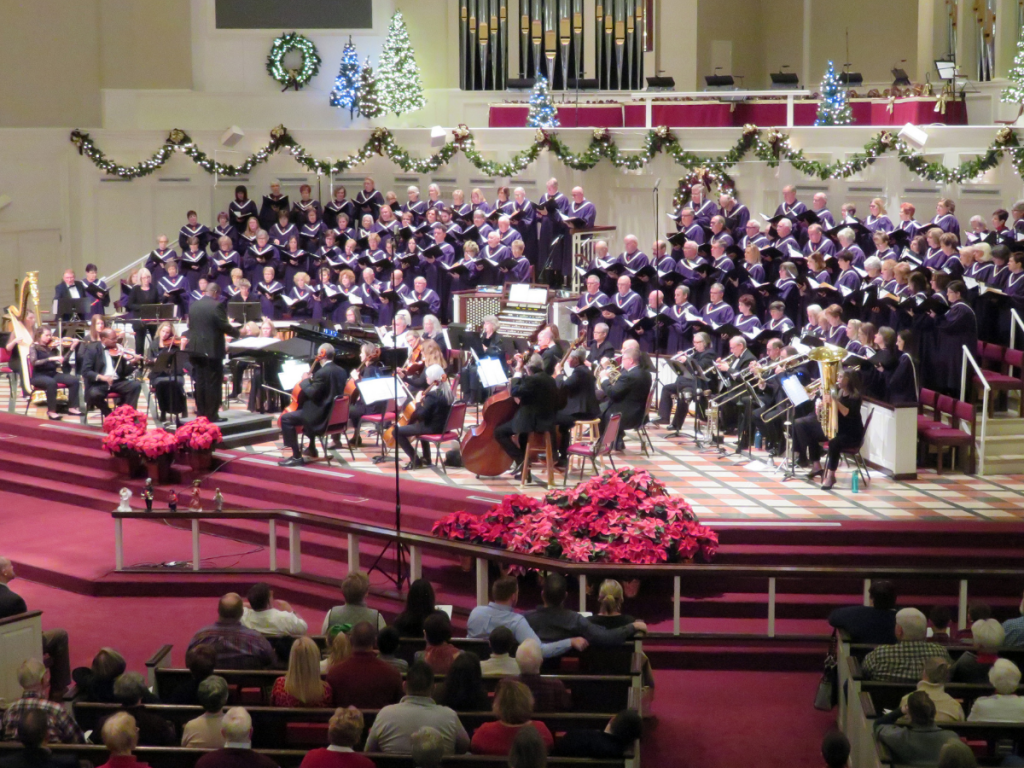 Come celebrate Christmas with wonderful holiday music presented by Cantate Youth Choir, Coventry Choir, and the Chancel Choir!
This beautiful night will be accompanied by two grand pianos, featuring John Cargile and Joseph Welch.
There's plenty of Free Parking available. The entire St. Louis community is invited to experience this unique event.
Tickets for this performance
To Purchase Tickets:
Tickets will be available through brownpapertickets.com beginning November 1, 2022.
Tickets will also be available weekly in the church office (Monday-Thursday 9a-4p), on Sunday mornings at the information Center or by emailing Emily Pikaard.
Tickets are $10, general admission (cash or check made payable to MUMC).
Proceeds from this concert support the Annual Chancel Choir Scholarship and the choir activities.
For more information about any of the Joy of Music concerts, please email the Director of Music and Worship Arts, Kevin McBeth.
---
Check out these websites: