Celebrate Christmas at Manchester!
Sunday, December 19 at 7 p.m.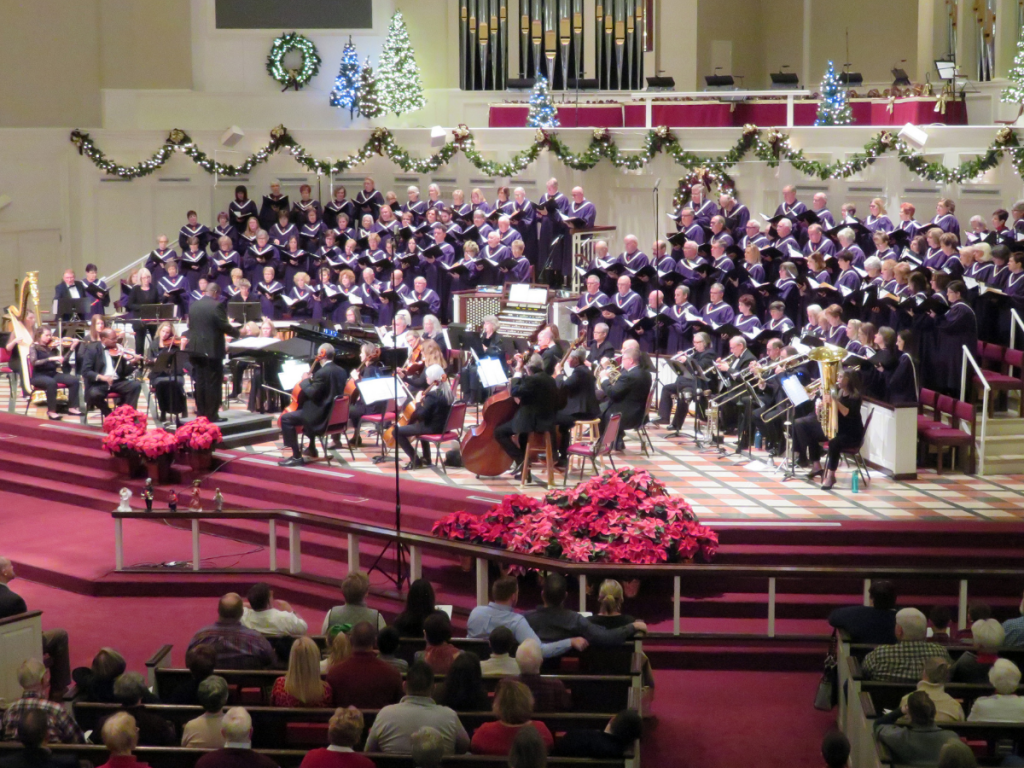 The Joy of Music Concert Series presents Christmas at Manchester! On Sunday, Dec 19 at 7 p.m., come celebrate Christmas with wonderful holiday music presented by Cantate Youth Choir, Coventry Choir, and the Chancel Choir!
This concert will include, Te Deum by Mark Hayes, and a performance of 'Twas the Night Before Christmas for narrator and brass ensemble.
There's plenty of Free Parking available. The entire St. Louis community is invited to experience this unique event.
Tickets for this performance
Updated on Nov. 11, 2021
To Purchase Online Tickets:
A limited number of additional Christmas at Manchester tickets are now available for purchase online, so buy quickly!
To Purchase Tickets In Person:
Christmas at Manchester are STILL available weekly in the church office (Monday-Friday 9a-4p), on Sunday mornings at the information Center or by emailing Ethan Massey.
Tickets are $10 (cash or check made payable to MUMC).
Due to social distancing protocols, space may be limited depending on the program.
Proceeds from this concert support the Annual Chancel Choir Scholarship and the choir activities.
For more information about any of the Joy of Music concerts, please email the Director of Music and Worship Arts, Kevin McBeth.
---
Check out these websites: