Church and Vacation…Churcation!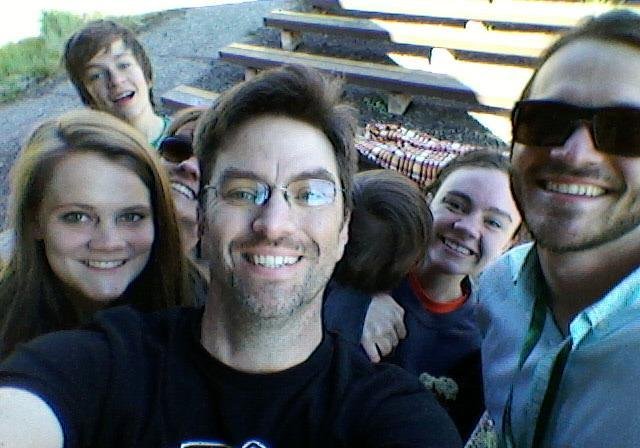 Well, it is summer! And for some of us, with summer might come … vacation time!

I am used to travelling for summer vacations; I have done so just about every year since I was a child. We didn't travel in the summer of 2019 because we had just moved. We didn't travel in the summer of 2020 because of the Covid-19 pandemic. This year we are travelling a little bit. Nothing really big and not to any place with big crowds of people, but we are managing to get away.

I hope that you do too, even for just a few days. And even if you don't travel at all! Of course, stay safe and be aware of the health situation around you, but I hope you take the time to rest.

Going on a vacation doesn't have to mean missing church. It never has, but especially now. Because of what we have learned over the past year, participating in church is as easy as turning on a smart device and connecting to the internet. You can still worship while you are on vacation!

And remember, there is still the "old school" way to do it. Wherever you go for vacation, I'd be willing to wager that there is a church close by somewhere!
Go on a "churcation"…

So, if you are travelling you can find the closest church, look up their worship times and their health and safety protocols, and show up to worship there if they are worshiping in person. That's actually one of my favorite things to do while travelling. It is always meaningful to worship together as the Body of Christ, and to see how other particular congregations worship, to be in a new space, to hear the cadence of a different preacher, the sound of different singers … it can be a truly holy experience.

And if that's what you do, I'd ask you to do me a favor – Introduce yourself to the preacher! Make a point to greet them after worship, tell them where you're from, thank them for their service, and make a connection.

And if you want to take the next step, ask if you can take a "Selfie with the Preacher!" Why not have a little fun with our siblings in Christ? If you do, please post it on your social medias with the hashtag #WheresWorship

So take a vacation, get some rest, visit some family, see some sights … and go to church!