Circle of Friends Gears Up A New Year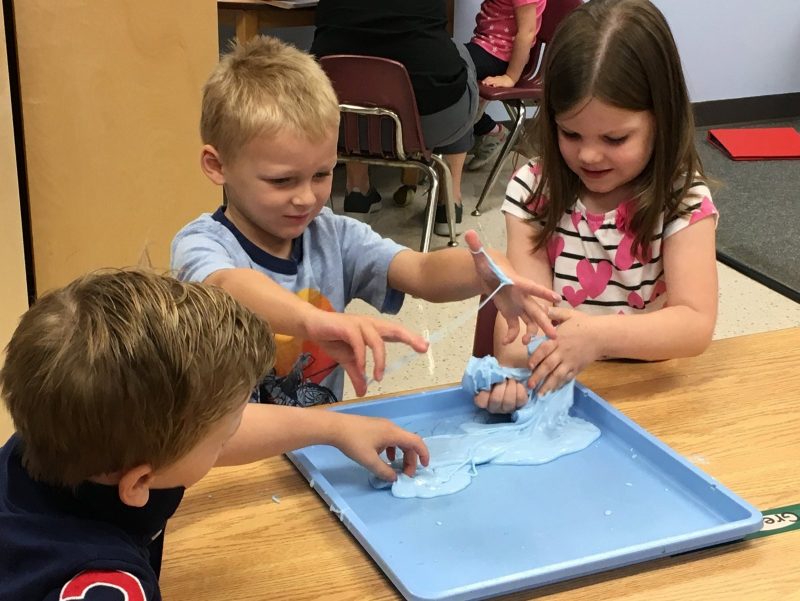 Editor's Note: With Pastor Greg away on renewal leave, we have guest writers throughout July. This week we welcome Renee Taylor, Circle of Friends Preschool Director.
Hello Friends,
The start of the school year is one of my favorite times. I love the sounds of students having fun and learning as they once again fill our hallways after the quiet of the summer break. We have many new faces at our preschool this year. There are over 55 new students joining us for the first time! Even our friends who are returning to school will find new teachers, new classrooms, and new friends. It is such a wonderful thing to see.
Each year, Circle of Friends gets the chance to watch our students ages 1-5 years old learn and grow, not only in knowledge, but also in confidence and independence. Through a child's natural inclination to play, our teachers find ways to make learning engaging and fun. Our school year runs mid-August through mid-May, and we offer Summer Imagination Camp in June. Even though we began enrollment for the upcoming school year in January, we still have limited spaces available. We will continue to enroll until each classroom is at its capacity.
For over 50 years, Circle of Friends has been an active part of life at Manchester UMC. This year is no different. If you are interested in having a special little one in your life attend COF, please give us a call at  636-394-6867 to set up a tour; we would love to show you our school! If you are interested in working as a substitute teacher, or even teaching with us, I would love to talk with you. And if you are just interested in learning more about the ministry of COF, or what life at our school is like, I hope you will also reach out; I'd love to share our school with you as well.
Happy New School Year to you all!
Renee
***
Generosity Update
Mon., Aug. 13, 6-7 p.m., Room 133
You're invited to learn more about Manchester UMC's special project goals for our Heating and Cooling system and Mortgage Debt Reduction. Topics will include:
Financial Update
Giving Trends
Capital Projects Goal
***
Ever Wanted To Learn More About The Bible But Didn't Know Where
To Begin?
Disciple One is it! This class covers the major themes of discipleship from the Old & New Testaments. By the time you complete the course, you will have read more than 70% of the Bible! For both new and long-time Christians. Get more info and register.
***
Sneakers with Soul Needs 128 More Pairs of Sneakers
We are now just 128 pairs of shoes away from our goal of 1,000 pairs for this year. Our final weekend for the drive is this Saturday and Sunday. Let's beat that goal! The kids of St. Louis city will be greatly blessed by your generosity.
Share this: