DISCIPLE BIBLE STUDY: Disciple Four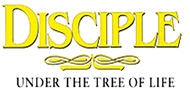 Class Option 1:  Wednesday Mornings – Women Only
Day:   Wednesdays, Sept. 2 to Mid-May 2021
Time:  10:00 – 11:30 a.m.
Zoom ID#:  955 8859 6272
Password:  018276

Class Option 2:  Wednesday Evenings
Day:   Wednesdays, Sept. 2 to Mid-May 2021
Time:  6:30 – 8:00 p.m.
Zoom ID#:  956 580 726
Password:  939535

Leader:  Sydney Jumper

Description:  This 32-week study concentrates on Old Testament Writings. Emphasis on the Psalms as Israel's hymnbook and prayer book leads naturally to an emphasis on worship in the study. It explores all experiences of life with Jewish/Christian emphasis.  There is no prerequisite for this class.  Childcare is available with advance registration.  Newcomers are welcome!  Book:  $40.
No class during the weeks of Thanksgiving, Christmas, New Years, Ash Wednesday and Easter.
Please complete one registration form per person.
For assistance, please contact Tiffany Conway.
---
See Also: