A Diverse People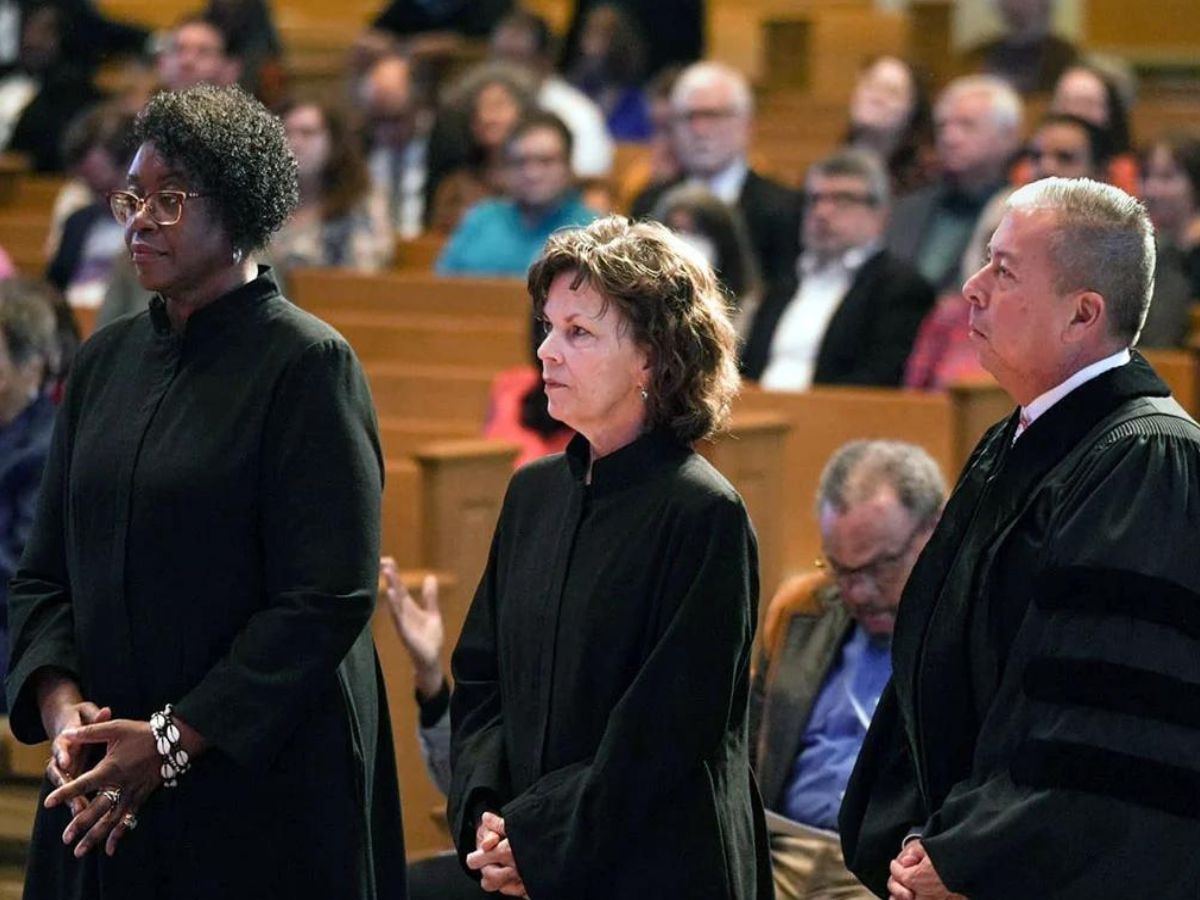 Last week, each of the five jurisdictions of the United Methodist Church in the United States met. The main purpose of these meetings is the election of bishops. The jurisdiction of which we are a part is the South Central Jurisdiction, which includes Missouri, Arkansas, Louisiana, Nebraska, Kansas, Oklahoma, Texas, and part of New Mexico.
Across the jurisdictions, bishops were elected who offer a hope-filled, vibrant, diverse, and inclusive vision for the denomination. And simply put, history was made!
(For more info, click HERE)
Here in the South Central, we elected the first black woman to serve as bishop in our jurisdiction, and the first Indigenous-American ever to serve as a bishop in the United Methodist Church. The first Filipino-American ever and the first openly gay African-American man ever to serve as bishops in the United Methodist Church were elected in the Western Jurisdiction. And the Northeastern Jurisdiction elected the first Hispanic bishop to serve in their jurisdiction. Of the thirteen bishops elected, seven are women and eight are people of color.
The United Methodist Church made it abundantly clear last week that diversity is considered a strength, and that we really mean it when we say we value all voices at the table. Across the connection, the bishops of our church have been diversified. We really mean it when we say we want to "draw the circle wider" as a church, and be as fully inclusive of all perspectives.
There are some of our United Methodist siblings who do not celebrate this increasing diversity. In fact, some lament the events of last week as an example of how the denomination has lost its way. There are some who claim that the increasing diversity actually leaves some voices out, and see the events of last week as evidence that there is no room for more conservative perspectives in the denomination.
I disagree. Simply put, diversity isn't a zero sum game. Including more diverse voices does not by extension automatically exclude others. The United Methodist Church is truly a place where all people and all perspectives are welcome, as long as that perspective does no harm. That's the line, and it is clear. The first rule is always, "Do no harm," and as such harmful perspectives ought not be included.
Diversity doesn't leave anyone out; in fact quite the opposite is true. The United Methodist Book of Discipline rightly affirms that we are "a diverse people" who are "held together by a shared inheritance and a common desire to participate in the creative and redemptive activity of God." (BoD, para. 105)
And last week, United Methodists across the connection proved that to be true in the election of this year's group of bishops. It was a profoundly hopeful step into the future that God has in store for us! I can't wait to see where we go from here!