Drops Like Stars – A Few Thoughts on Creativity & Suffering – College Age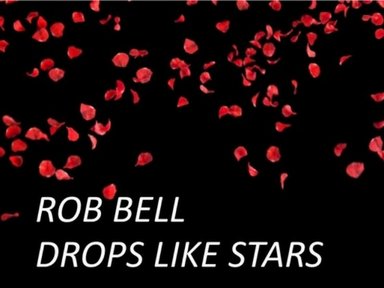 Dates:           Wednesdays, July 11 to 25: 7:00 p.m. to 8:30 p.m. (3 sessions)
Location:     The Wolf Cafe | 15480 Clayton Road, Ballwin, MO
Leaders:       Pastor Winter Hamilton
Description:   In Drops Like Stars, Pastor Rob Bell explores the complex relationship between suffering and creativity. Rob Bell suggests that art can be found in the agony of our lives.  Fans of the thought-provoking works of Donald Miller, N.T. Wright, Brian McLaren, and Timothy Keller will find true enlightenment in this thoughtful and engaging book from this vibrant, progressive voice for a new generation of Christians.
IMPORTANT:  Please complete one form per attendee.
For enrollment assistance, please contact Sherri Estes.
See Also:
Share this: