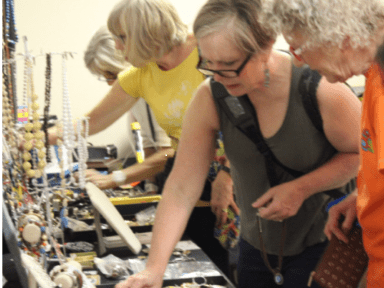 Market for Missions – Shop
Market for Missions – Shop
Market for Missions will have bargains galore as individuals shop over 9,000 sq. ft. of merchandise! There are not only great deals, but it's a good feeling knowing that all purchases will make a difference in someone's life.
Friday, June 2:  7:00 to 8:00 a.m. Early Bird Entry with $5 per person fee
Friday, June 2:  8:00 a.m. to 3:00 p.m.
Saturday, June 3: 7:00 a.m. to Noon
All proceeds benefit missions.