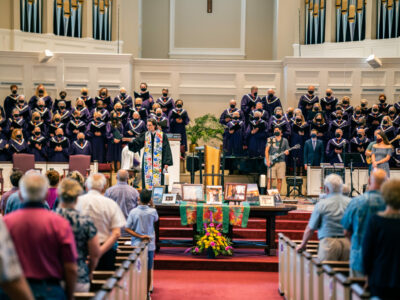 Music Ministry Showcase 10a
To culminate the 25th season of the Joy of Music Concert series, the entire Manchester UMC music ministry team will lead one special service of worship and music at 10a. Children, youth, and adults will sing and play instruments to the glory of God! Erin Bryan, John Cargile, Kurtis Heinrich, Kevin McBeth, Karen Person, Emily Pikaard, Kiersten Rose, and Tara Sintek, directors.
For more information about any of the Joy of Music concerts, click here.