Felicia Barringer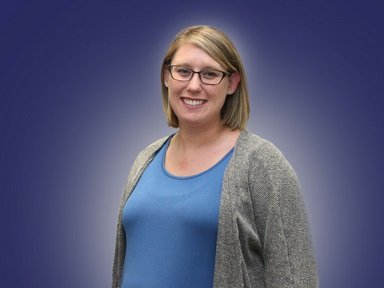 Administrative Assistant – Youth
I joined the Manchester United Methodist Church staff February 1, 2012 as the Youth Small Groups Coach. My title has changed a few times since then and I am now the Youth Administrative Assistant. I am responsible for all the behind the scenes workings of youth group.
I hold a B.A. in Human Services from Millikin University (Go Big Blue!) and a M.S.W. from Washington University in St. Louis. I am a social worker by trade, and have a full-time job as a School Social Worker for Special School District.  I have known for as long as I can remember that I wanted to work with kids- and both of my jobs bring me great joy!
I moved to St. Louis in 2011 with my husband Brent (fiance then!) to attend graduate school. Since then we have moved twice and added some family members! We have one son and 2 rescue pups. We enjoy going to concerts, entertaining our family and friends over a bonfire and BBQ, and spending time outside.