Fire of the Holy Spirit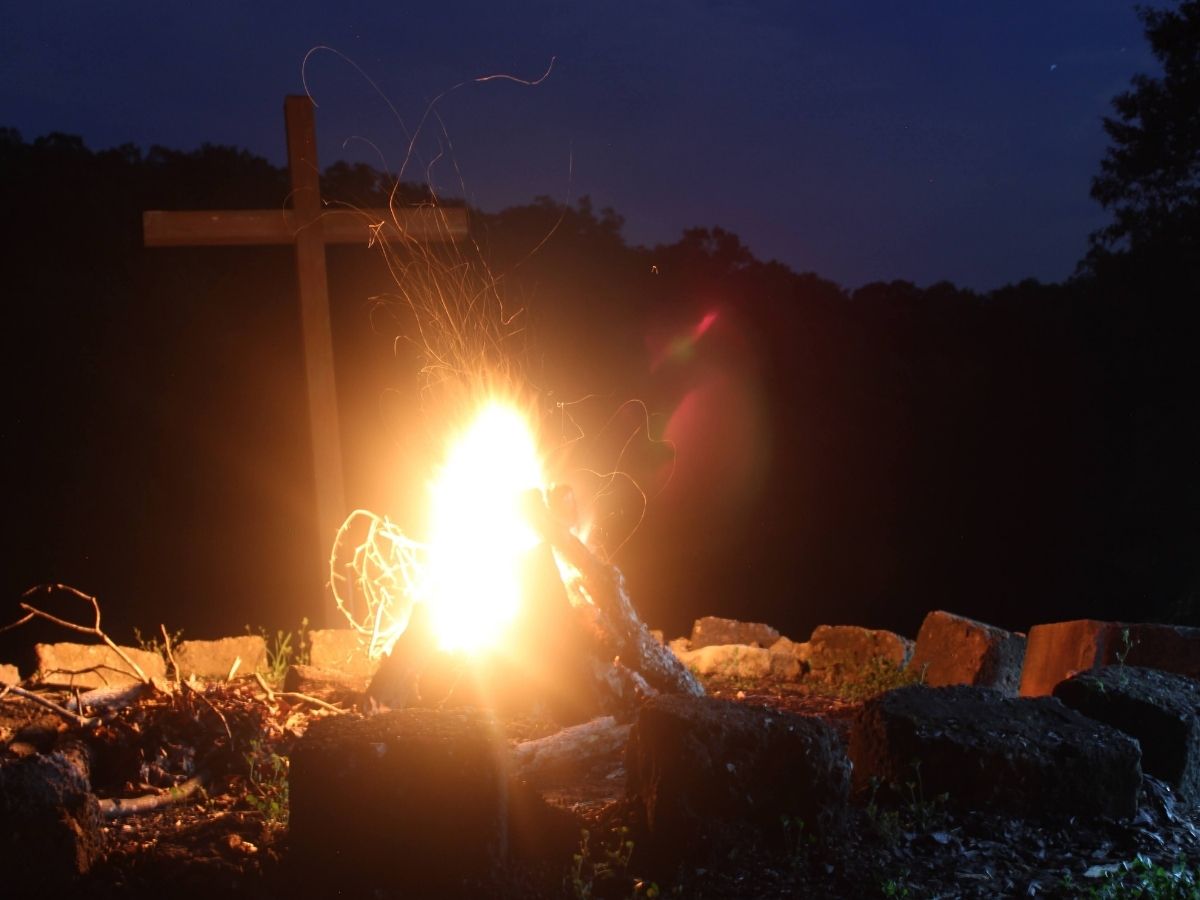 This week we will continue our worship series called, "Make Us One." It is Pentecost, the annual celebration of the coming of the Holy Spirit. The liturgical color of the season is red, and as a part of the remembrance it is customary for those gathering for worship to wear red clothing. (Feel free to come in your favorite red outfit this week!)
Red is this season's color in part because it represents fire. In Acts 2 we read that "divided tongues, as of fire, appeared among them, and a tongue rested on each of them." The arrival of the Holy Spirit is very vividly described here, but it is as if the narrator can't quite put into words what they are seeing.
It is as if they thought, "Whoa, what is this that I'm seeing here? It kinda looks like fire, and sort of sitting on each of them. How am I going to describe that when I write it down? I guess I'll just say that! It looks like 'tongues of fire' appearing among them.
The fire of the Holy Spirit is a metaphor.
We see this every single time we look at the official logo of the United Methodist Church. The logo is known as "The Cross and Flame," and features a cross with two tongues of fire rising along one side. The flame of this logo is representative of the Holy Spirit. Some people, it should be noted, find "The Cross and Flame" problematic because it evokes images of burning crosses, a symbol of white supremacy in our nation for generations.
Indeed, fire can destroy, and needs to be carefully regulated and managed. Around a campfire with my children over the years, I have had to say, "Be careful! That's hot!" more times than I can count. As a natural force, fire is indeed a source of fear and even awe. We watch it work, we interact with it, but we cannot get too close.
And I think that is a part of why it works as a metaphor for the Spirit. Not that we can "regulate" her work, but we can interact with it, we can cooperate with it, we can assist the Spirit as she does her life-changing work in the world. But ultimately, it is the Spirit's work; all we are is helpers, assistants, servants who are submissive to her lead.
So come to worship this weekend wearing your red, ready to celebrate the arrival of the Holy Spirit who binds us together as a community. And may our prayer always be, "Make us one!"
See y'all in church!