VBS…Jesus, Catchy Songs, & T-Shirts for Everyone!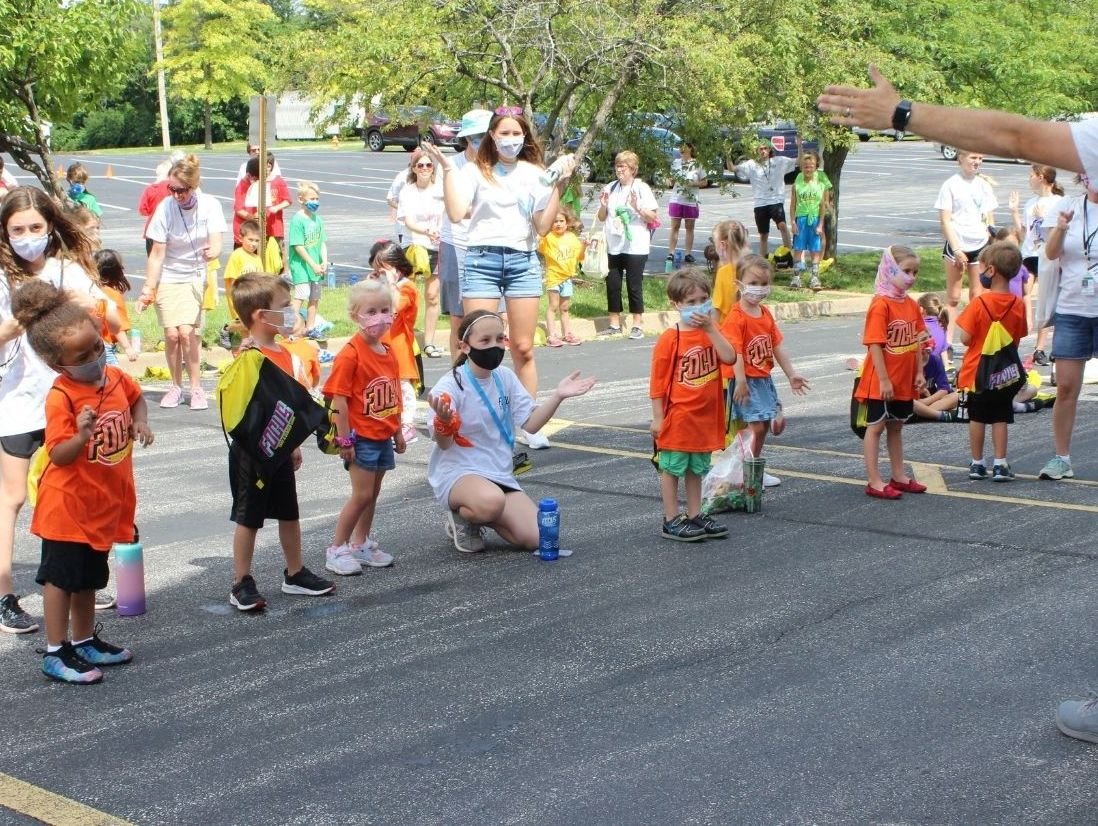 This note is being written immediately after Day One of this year's Vacation Bible School. 2021 is my third summer as the Lead Pastor of Manchester UMC, but this is really the first time I have been able to be a part of VBS. And today, I was reminded of why I love it so much!
 
A lot of really good work goes into the creation of VBS content, designing the look, writing the scripts, planning the crafts and songs and games to align with the theme, building the stage area, recruiting the volunteers, creating the schedule, preparing the rooms, registering the kids, and on and on. It is an audacious undertaking, for sure!
 
And led by our own superstar Children's Director, the one and only Chessey Brenton, our VBS team this year has gone above and beyond to not only create a meaningful experience for the kids, but also keep everyone healthy in the process.
 
The most significant thing that happens in a VBS week is not that kids learn stuff about the Bible. It's not that we learn a handful of new, catchy songs. It's not even that everyone gets a brand new t-shirt! All of those things happen, and they are all really good, and they all serve the greater purpose.
 
The most significant thing that emerges from a VBS week is the creation of authentic community. The theological term is koinonia. It means a fellowship or a communion. It is a group of mutual encouragement and sharing together. 
 
You can see it happening across generations, among adults, youth, and children. You can see it happening as we mimic the silly dance moves of the music leaders. You can see it happening as we glue together pieces of cardboard and cover them with stickers and then gush about how beautiful it is. You can see it happening as we splash each other with water balloons. You can see it everywhere, in every interaction. People drawing closer to one another, and thereby closer to God. 
 
VBS is always an audacious undertaking, and the creation of a genuine community of love and grace is always the audacious result.