Food 4 Kids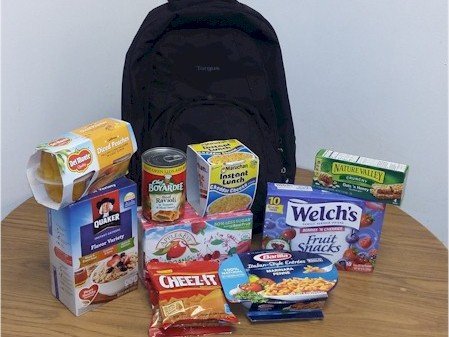 For some school-age children who receive reduced/free lunches at school, the weekends can be a time of hungry bellies and food insecurity.  To help students get through the weekends with the food they need, Manchester UMC has partnered with the Parkway and St. Louis School Districts to provide students with backpacks filled with non-perishable food items every Friday.
How You Can Help
Donate Food
There is year-round need for single-serving, non-perishable food items. We especially welcome donations of single-serve items in bulk packaging. We need donations of the following categories:
MEATS/STEWS
Examples: Chef Boyardee cups, Vienna Sausages, Dinty Moore Compleats, pop-top soup cans, canned chicken
BREAKFAST ITEMS
Examples: Nutrigrain bars, cereal cups, granola bars, microwavable oatmeal cups
RICE/PASTA SIDES
Examples: Microwavable rice and quinoa boxes, Ramen
FRUITS/VEGETABLES
Examples: Applesauce cups, Dole fruit cups, microwavable/steamable veggies (non-frozen)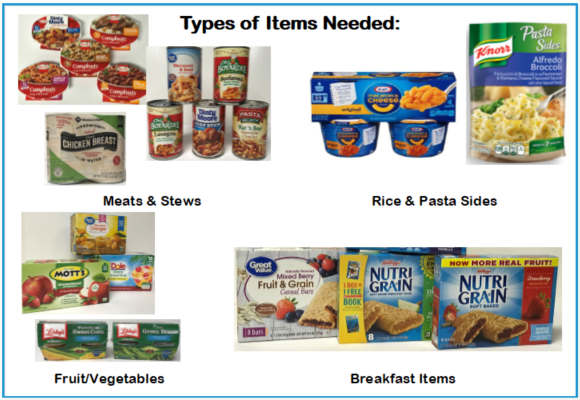 Food donations can be dropped off at two locations:
The wooden Food 4 Kids collection bin located in the church lobby (outside of Fellowship Hall)
The blue barrel Food 4 Kids donation bin located in the lobby of the Historic Chapel.
Make A Financial Donation
You can make a financial donation of any amount online. Please choose 'Food 4 Kids' from the drop down menu. We will use all donations to purchase food items for kids in the Parkway and St. Louis school districts.
Volunteer
In addition to donating food items, you can make a big difference by volunteering a little bit of your time.
Fill Packpacks – Volunteers fill backpacks each Wednesday from 4:30 to 4:45 p.m. in room 131 at Manchester United Methodist Church. Volunteers of all ages and abilities as well as parents with young children are welcome. Sign-up to help fill backpacks.
Deliver Food – Volunteers deliver the backpacks to the schools on Thursdays. Sign-up to help deliver backpacks.
For questions or assistance, please contact the Food 4 Kids ministry leader, Erin Rimkus.