Gardening Days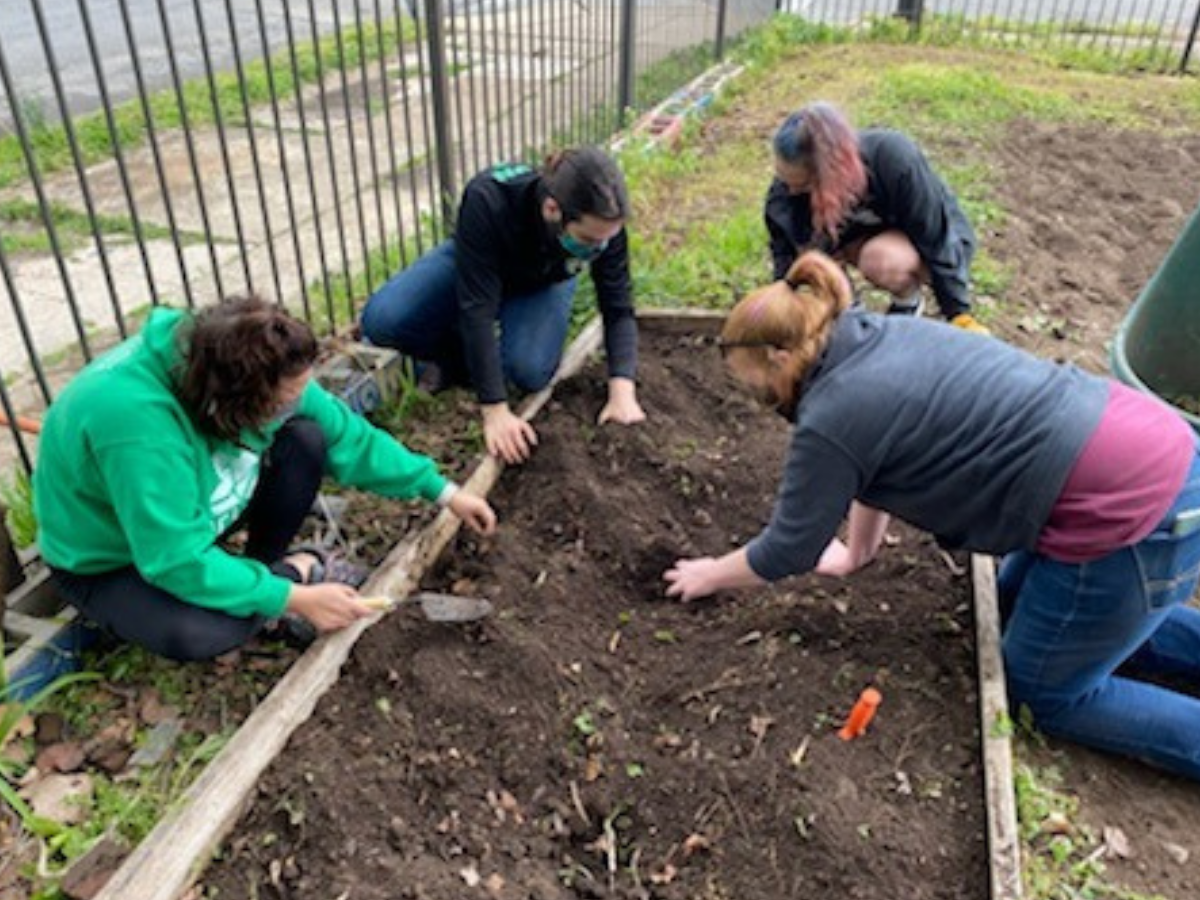 MUMC Young Adults are proud to partner with and support One for the Crow Plant Space. This is a volunteer run Community Garden in the Gravois Park Neighborhood, on the corner of Pennsylvania & Winnebago, in South City, St. Louis. Positioned on two abandoned lots, our garden features a small orchard, fruit and veggie plots, and extensive herb garden, and more!
The garden provides weekly low-cost and free fruits and vegetables to Gravois Park residents who don't have easy access to nutritious food. Produce from the garden is split between financially insecure young adults and garden neighbors. Several times throughout the season, we will prepare warm meals with additional produce to serve to our unhoused neighbors.
This summer, we welcome Sky Krakos who is serving as a Young Adult Discipleship Intern as Garden Guardian. Sky is helping us to develop more effective procedures, sustainable plans, and justice-oriented learning opportunities.
Volunteer Opportunities
While garden leadership is only open to young adults, One for the Crow volunteer opportunities are open to all abilities, ages, and knowledge levels.
A team of volunteer-leaders coordinate garden development and care:
Volunteers can sign up for independent or small group sessions during the week or choose to participate in our community garden days twice a month.
We are currently seeking volunteers who can help us rebuild our storage shed. Construction skills or ability to help navigate the City Permit process are a plus!
Please note these events are multigenerational; however, you must be 18 years of age or older.
To volunteer or for more information, please email Nick Reinhardt, Director of Young Adults and Social Justice Ministries. Join the Garden Groupies on Facebook (https://www.facebook.com/groups/178097593077612)  for regular updates.
---
Check out these websites: