General Conference Update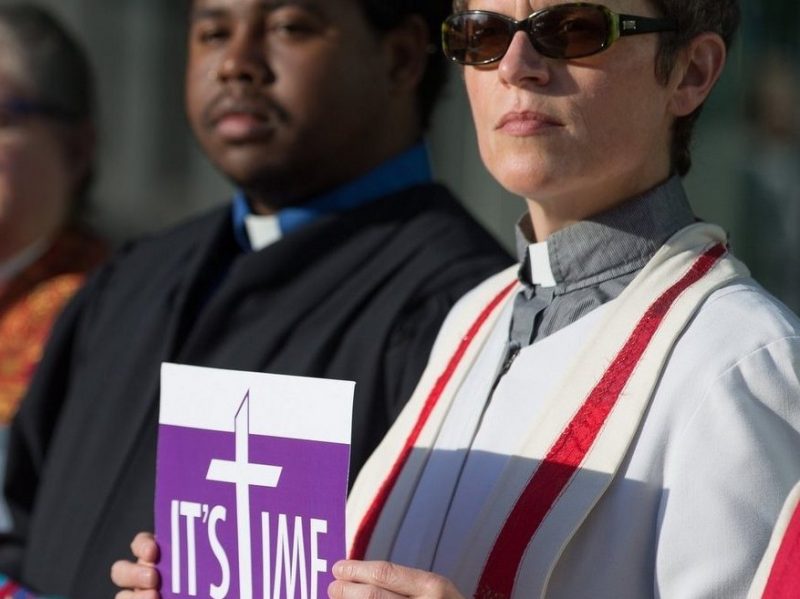 Image: Mike DuBose / United Methodist News Service (UMNS)

It's only been a little over two months since the 2019 General Conference ended. However, it seems so much longer because so many things have happened.

You will recall that the Traditionalist Plan, that kept the restrictive language regarding homosexuality and the church, while adding penalties for those who violate that doctrine, passed. I wrote about it in a pastoral letter I sent to our congregation.

In the months since, there's been an uproar around the country in protest. Clergy, Boards of Ordained Ministry, Conferences, and even one Jurisdiction have risen up stating their disapproval.

It's obvious that the UMC cannot continue this way. Two weeks ago, the Judicial Council, which is charged with ruling on the constitutionality of what passed at the GC, decided that the main elements of the plan could stand. Regardless, these months have shown that there must be a resolution. The church must free itself from protesting injustice and lack of mercy so it can promote justice and compassion.

To this point, groups have been meeting to discuss options for moving ahead positively. One of the groups I feel most optimistic about is that led by Rev. Adam Hamilton, from the Church of the Resurrection. Here's a link to his blog from April 27. I think you'll find it interesting and informative.

I believe we'll gain clarity in the months ahead, particularly in the actions that will ultimately result from the 2020 General Conference that will be held in May. That will be when we should gain a sense of direction where we, and Manchester UMC, will be headed.

Thank you for your continued discipleship. I share Rev. Hamilton's feeling that there is a strong sense of hope emerging in our denomination. Personally, I think a new expression of Methodism will be characterized by the priorities of truth, compassion, equality, and responsibility. Keep praying!

Peace,

Pastor Greg

* * *

Mother's Day Weekend Sermon (all services)
REVISITING CHILDHOOD: Intimacy

I'm continuing the theme that we can learn a lot about God, others, and ourselves by remembering childhood lessons that we've long since forgotten. The theme for Mother's Day is the easiness with which children can share their emotions; if only we could be more like them! Jesus, once again, shows us the way. My sermon is based on the story you'll find in Mark 10:13-16.
Share this: