Gifts in White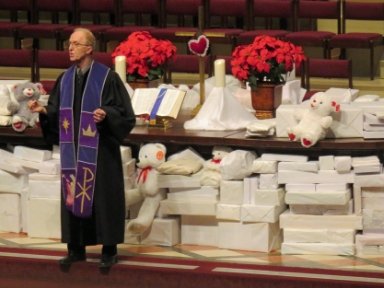 During this holiday season, you will give and receive many gifts. This year, why not give a gift that has the ability to make a difference and share the love of Christ with others? Your financial, in-kind, and volunteer gifts this season can transform the lives of those in need this holiday season and year-round. On the first weekend of December every year, Manchester UMC makes a difference in the lives of those in need through our annual Gifts in White weekend.
In 2018, 2,480 gifts were collected! Thank you for your support.
At all services, members and friends are invited to bring gifts (new items only, please) wrapped in plain white paper to benefit those in need. Mark your gifts: E=Epworth; K=Kingdom House; BH=Bridge Bread/HomeFirst. Financial contributions accepted online, or write 'Gifts in White' in the memo line of your check.
If you have any questions or would like to volunteer, contact Laurie Hopkins.
Gifts in White Wish Lists

Epworth Children and Family Services
For over 150 years, Epworth Children and Family Services has been committed to keeping families together, preventing abuse and neglect, and encouraging self-sufficiency in St. Louis youth and families. Epworth's services provide a continuum of care for more than 10,000 individuals annually that builds on their individual strengths, helping them to live successfully in the community. Click to learn more.
MOST NEEDED ITEMS:
Gift cards for food and groceries
Gift cards for Target, Dollar Tree, Walmart
Bus and Metro passes*
New car seats (baby and toddler)
Men and women's bath and body sets
ADDITIONAL NEEDS:
Bikes, bike helmets, bike locks
Makeup sets, aftershave sets, deodorant (quality)
Baby items, wipes, lotions
USB flash drives, ear buds, earphones
Newer DVD releases (PG)
Family board games, deck of cards
Art/craft supplies, gift sets
Children's toys and games for birth to age 13
Sports items, basketballs, footballs, etc.
Scarf and glove sets
Reusable water bottles
Blenders, hand mixers
Bikes and bike helmets
Electronics – iPods, tablets, game systems(X-Box, Playstation, games)
Toasters, toaster ovens
Curling irons and flat irons
Dry-erase monthly calendars
Journals and planners
Underwear all sizes, particularly older teen
Sport bras, all sizes
Women's wallets and purses
Men's wallets
Men's tennis shoes
Sweatpants, all sizes
Hoodies, all sizes
Book bags, backpacks, duffle bags
Coats
Blankets, throws, twin bed in a bag sets
Umbrellas
New release books for teens and preteens
HomeFirst STL/Bridge Bread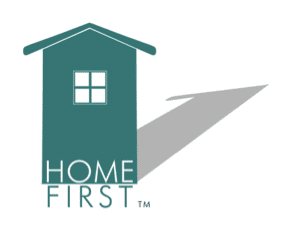 HomeFirst STL is an all-volunteer non-profit founded in 2011 by a group of people with a common goal: breaking the cycle of poverty and homelessness in St. Louis. We buy fixeruppers and make them beautiful with the help of volunteer labor. Then we find St. Louisans without permanent housing who are ready to make a change in their lives. People move directly into a safe environment of their own that they can afford, allowing them to climb out of the pit of homelessness. To learn more, visit www.homefirststl.org.
Bridge Bread is a social enterprise designed to provide job opportunities for people experiencing homelessness, or those who are housing insecure. The goal of the program is to help the disadvantaged engage in a financially rewarding effort that enhances self-worth, promotes dignity, and enables them to help themselves. For more information, visit www.bridgebread.org.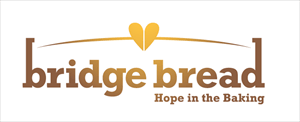 MOST NEEDED ITEMS
Laundry Detergent
Gift cards for Target, Walmart, and grocery stores like Schnucks, Aldi, and Save a Lot (no Dierbergs please, as they have no stores in the city)
Hickory Farms type consumables like sausage and cheese
Kingdom House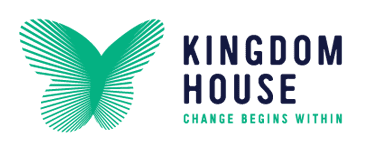 For over 50 years, Kingdom House has celebrated the spirit of the holiday season through its Christmas Shop. Serving hundreds of our participants each year, the Shop provides carefully curated new household and clothing items, as well as age appropriate toys. Our aim is to strengthen families while connecting them with the generosity of its donors. Now called the Holiday Market, the shop will be inclusive of all participants we serve. (Donations accepted year-round).
MOST NEEDED ITEMS
Jeans (including plus sizes)
Hats & gloves
Coats & heavy jackets
Electronics
Metro passes
Gift cards (Target, Walmart, Redbox, Amazon, Family Dollar, etc.)
Gas cards
Space heaters
Cell phone chargers
HOUSEHOLD ITEMS
Comforters
Sheet sets
Pots and pans
Dish sets
Flatware sets
Toaster ovens
Hotplates
Kitchen electronics
GIFTS FOR TEENS
MP3 Players
Video games
Wireless headphones
Jewelry & beaded bracelets
Watches
Hair styling (straight iron, curling iron, blow dryer)
Card games
Gift cards
Cologne (Axe)
Perfume (Bath & Body)
Makeup
Fingernail design items
Long john sets
Cozy socks
Scarf/glove/hat sets
Knit caps
Zipped jackets
Hooded sweatshirts
GIFTS FOR CHILDREN
Action figures/superheroes
African-American dolls
Hispanic/Latino dolls
Doll accessories
Educational games
Remote control trucks, trains, cars
Scooters
Skateboards
Sports equipment
Imaginative play items
Toy musical instruments
Doc McStuffins & Frozen
CLOTHING
Children's clothing
Adult clothing
Youth size clothing (sizes 4-16)
Youth size coats (sizes 4-16)
Infant clothing (not newborn)
Share this: