Rev. Greg Weeks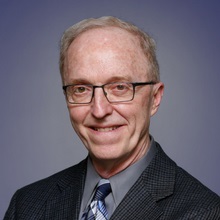 Senior Pastor
I grew up in Poplar Bluff in Southeast Missouri. I did my undergrad work at Central Methodist University in Fayette, Missouri, then went on to seminary at Emory University (Candler School of Theology) in Atlanta, Georgia.
I am married to Barbara, and we have two children. Our son Cameron is at Missouri State, and our daughter Emma is at Marquette High. When/if we happen to be all together during the summer, we enjoy vacationing along the Lake Michigan shoreline. My hobbies include reading, working out, softball, bowling, and the patience-producing game of golf.
I am passionate about the preaching/worship experience at Manchester UMC. Additionally, I enjoy writing, having written for the United Methodist Publishing House, Abingdon Press, and the Upper Room. I am currently a Faith Perspectives contributor for the St. Louis Post-Dispatch.
My earlier pastorates in the St. Louis area included Concord Trinity, Maplewood, and as an associate at Webster Hills. I also directed the Wesley Foundation campus ministry at Mizzou. I have served the Missouri Conference through work on the Board on Ordained Ministry, the Nominations Team, and the Finance and Administration Team. I am currently on the Episcopacy Committee, and have served as chairperson of the Gateway Central District's Committee on Ordained Ministry.
If you'd like to know more about my background and writings, including a blog, please visit my website: www.revgregweeks.com
Share this: