Latest News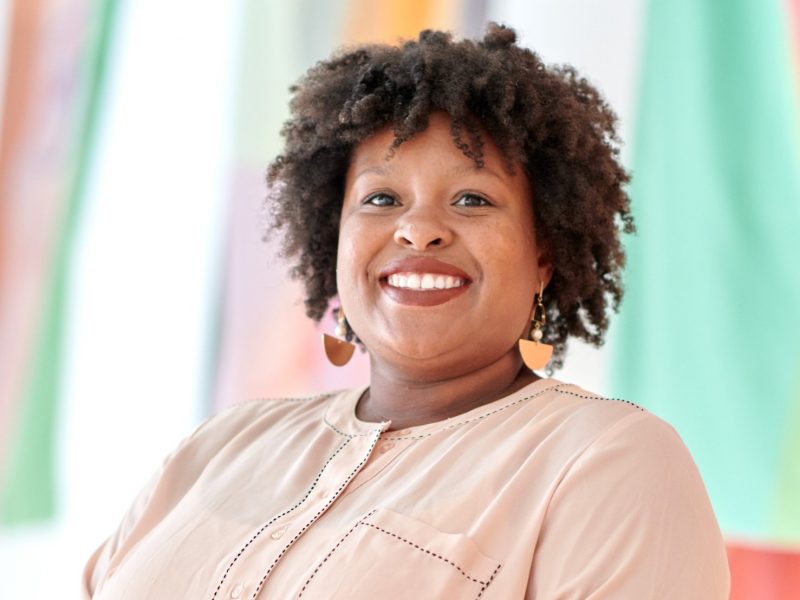 Here's the latest news from Manchester UMC:
Art Exhibition–Kehinde Wiley: Saint Louis
Sun., Feb. 3, 1:30 p.m., St. Louis Art Museum, Taylor Hall
Hear Jade Powers, Assistant Curator at the Kemper Museum of Contemporary Art in KC, as she leads participants on a tour of the Kehinde Wiley: Saint Louis art exhibition. Free and open to the public. Sponsored by the Racial Justice Committee.
Mother 2 Mother Panel Discussion
Sun., Jan 20, 12:15-3p, Fellowship Hall
Mother 2 Mother is a conversation with black mothers to the white community. Hear as they share the challenges of raising black sons in today's world. Optional luncheon, 12:15-1 p.m.: $10. Free panel discussion and Q&A reception, 1-3 p.m. Childcare is complimentary if you register by Jan. 16. Register.
Prayer Time for General Conference
Mon., Jan. 28, 7-8:30p
The UMC General Conference will meet in St. Louis, Feb. 23-26 to decide our denomination's stance on human sexuality. Pastor Greg will lead an evening of discernment and prayer for the Conference, delegates, and United Methodism. Contact Sally Cleveland for childcare by 1/21. Anyone can attend the Conference at the America's Center but will need to register for a nominal charge at the Conference site.
Inclement Weather Announcements
When inclement weather strikes, or there are other important messages for our church family, check the 'What's Happening' page on our website. From our homepage, simply click on the words, 'What's Happening.' Find updates there, and on our Facebook page.
EVENTS
Wednesday Night Meals (M&M)
Each Wed., 4:45-6:15p, Fellowship Hall or Carryout
On Jan. 16, enjoy Lee's Chicken. On Jan. 23, it's China Garden. Join us for great food and fellowship! Buy meals online. Purchase now.
Prayer Shawl Ministry Meets
Tues., Jan. 15, 7p, Fireside Rm.
Help knit and crochet prayer shawls, baby blankets, hats, and scarves. It's both fun and meaningful! Prayer shawls are available in the church office; you do not need to be a member to give or receive one.
Blood Drive at Manchester UMC
Sat., Jan. 26, 8:30a-2p, Old Fellowship Hall
The Red Cross urgently needs more blood. To schedule an appointment, call 1-800-733-2767 or visit the website and enter ChurchesUnited. To speed up the donation process, get a Rapid Pass and bring it, along with a picture ID.
LGBTQ+ Family Support Network
Tue., Jan. 29, 7p
If you have an LGBTQ family member, consider joining us to give, and get, support as we explore our experiences and faith journeys. Call in confidence with questions or for meeting location: Barb at 314-614-1650 or Dave at 314-614-5473.
Lydia Circle
Thur., Feb. 7, 9:30a, Rm 141
Hear Dr. Gillian Stephens tell us about "The Working Life of a Preacher's Wife." Gillian is the wife of Noel Stephens, retired UMC pastor, is a mother of four, and a doctor of medicine. For more info or to join us, call Marilyn Wooden at 314-576-1124.
Modern Worship Concert
Sat., Feb. 9, 7p, Sanctuary
Join us for a special concert focused on giving praise to God through music that stirs our hearts. Called "Songs in our Souls," our Modern Worship Band will share the songs that express what God has done, and is yet to do, in our lives. Free and open to the public.
MISSIONS AND SOCIAL JUSTICE
Gun Violence Team
Sun., Jan. 13, 6p, Rm 221
Learn more about our Gun Violence Team, which serves under the umbrella of Social Justice, at a planning meeting this Sunday. Email Trish Gunby with questions.
Tree Lot Volunteer Appreciation Dinner
Tues., Jan 22, 6p, Fellowship Hall
All volunteers who helped with the 2018 Christmas Tree Lot are invited to a steak dinner. To register, and select how you want your steak cooked, visit SignUpGenius or notify John Wootten at 636-394-0371. Anyone under 18 must be accompanied by a parent.
Bike Rehab Weekend
Fri., Jan. 25, 6-9p and Sat., Jan. 26, 8a-1p
Bike Rehab reached more than 750 people in 2018 with a rehabbed bike and a new helmet. On this weekend at the Bike House (across the church parking lot) our goal is to rehab and deliver 60 bikes to Kingdom House. More info: Ray Lembke, 314-660-6022.
Market For Missions—Save the Date
Mark your calendar for June 7 & 8 (Setup days June 2-6). Both donations and volunteers are essential. Email Genny Schumacher, or call 314-606-2825.
MO-Hab Riders Planning Meeting
Sun., Feb. 10, 7p, Rm 141
This planning meeting will prepare us for the 2019 season. We start practice rides in March to get ready for the big ride June 4-9. We begin the ride in Pontiac, Illinois and pedal on Route 66 to the Chain of Rocks Bridge. Contact Mary Corwin with questions.
GROUPS & CLASSES
One of the best ways to grow your faith and connect with others is to attend a group or class. Here are a few we offer. Full listing online.
Classes
–Bible Basics Timeline: Suns, Jan.13-27, 9:30a or 11a, Rm 221 Register
–Breaking the Code: Thurs, Jan. 17-Apr. 4, 9:30-11:30a, Rm 222. Call 636-200-4748
–Growing Faith in 2019: Wednesdays through Jan. 30, 6:30-8p, Rm 141 Register
Groups
–Friday Parents Group: Fri., Jan. 25, 9:30-11a, Rm 141 Register
–Living the Questions: Tuesdays, 9:30-11:30a, Rm 222 Register
–Tuesday Morning Women's Bible Study: Tuesdays, 9:30-11a, MUMC Library Register
Health Groups
–Tai Chi for Beginners: Tuesdays and Thursdays, through Feb. 7; 9-10a, Rm 141. Fee:  $70. To register, please call 314.862.4859, ext. 24.
–Total Body Workout: Tuesdays & Thursdays, 9-10a, Fellowship Hall Register
–Yoga-Beginning Vinyasa: Thurs., 11:30a-12:30p, Rm 141 Register
CHILDREN
Save the Dates
Easter Eggstravaganza will be held this year on Sat., April 6. Vacation Bible School will be held June 23-28.
YOUTH
Night at the Bistro
Fri., Jan. 25, 7-10p, Fellowship Hall
Sat., Jan. 26, 6-9p, Fellowship Hall
This year's theme is 'Up in the Sky,' with hot air balloons, planes, and anything airborne! Enjoy a deluxe four-course meal, entertainment, a silent auction, and free childcare. Tickets are $25 each; tables are $200. Purchase on Sundays or online. All proceeds support the Youth ministry.
MORE NEWS
Forever Young Upcoming Dates
January 15 – Pot Luck Dinner and Game Night. Drinks provided; bring your favorite game. February 19 – Annual Soup Dinner. Different soups and desserts; cost: $10. Program by Linda Schultz. Sign up for all events in Fellowship Hall between services on Sundays.
News Deadline Now Thursdays
Due to the heavy volume of news, the deadline for newsletter and eNews articles has moved to midnight on Thursdays. For the Jan. 27 & Feb. 3 issue of the newsletter, articles will be due at midnight Thurs., Jan. 17. Submit news online.
LEAD 2019 Breakfast
We are looking for volunteers to help prepare and serve breakfast when our church leaders gather for training on Sat., Feb. 9.  Breakfast will be served from 8:15-9a in Fellowship Hall. Contact Ray Lembke if you can help.
50+ Anniversary Celebration—Save the Date
If you have been married 50 or more years by Valentine's Day, you are welcome to attend a special celebration Sun., Feb. 17. More info: email JJ Hancock or call 314-650-7448.
Adoption & Foster Care Group Forming
Do you have a heart for adoption or foster care? Are you interested in helping more kids find interim and forever families? Are you an adoptive parent or have adoptive parents? If so, email Pastor Jim Peich today to schedule a time to talk.
Poinsettia Donors
Thanks to everyone who donated poinsettias for our Christmas services. You helped make our services beautiful! The list of donors is posted online.
Share this: