Latest News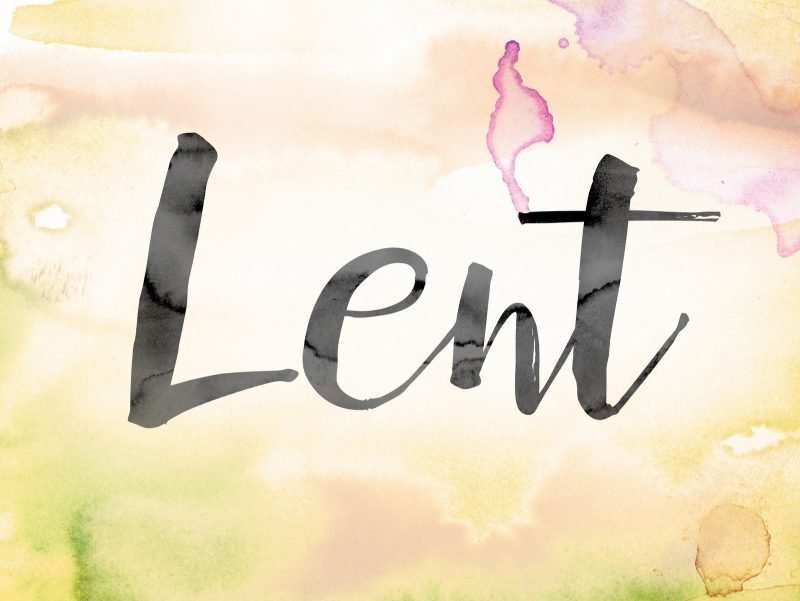 Here's the latest news from Manchester UMC, posted 1.24.2020:
Join a Small Group for Lent
The current uncertainty in the United Methodist Church and our world can cause anxiety and fear. During this 4 session all-church study during Lent, we'll explore and learn from seasons of change and renewal in our history. Learn more and sign up for a group.
Call to Worship For Lent!
This call comes as an invitation to "Rediscover, Renew, and Recreate." In 2020, the season of Lent falls on the five weekends in March. The Call to Worship is simple: Every weekend of March, make a point to participate in a congregational worship service, even if you are travelling. Yes, there is a church near your Spring Break spot, or worship online! Through worship we can find connection and renewal in our lives. Find out more about the spiritual significance online. This Call to Worship also dovetails nicely with our Lent Small Group classes!
Just 125 to Go!
605 households have made a Look Up! financial commitment for 2020. We are only 129 households short of our participation goal. If you're not among those pledging, please make a commitment and help us reach 100%. Pick up a Commitment Card in church or give online.
We Are United Video
A new church video is taken directly from our Welcome Statement as voiced by volunteers. We encourage everyone to like, comment, and share the video on social media. The more we do, the more people it will reach.
"The Protocol" Post
A Facebook post by our clergy in response to 'The Protocol' United Methodist separation plan had gone viral and reached 17,000 people at press time. Incredible! Help us reach even more: like, comment, and share the post on our Facebook page.
Meals & Ministries
Wed., Jan. 29, 5p, Fellowship Hall
Enjoy a meal from China Garden and awesome fellowship. Purchase your meal for only $8 in Fellowship Hall on Sunday or online by midnight Sun., Jan. 26. Kids eat free with each pre-purchased paying adult meal.
EVENTS
Luther College Nordic Choir
Fri., Jan. 31, 7p
Nordic Choir, founded in 1946, enjoys national and international stature as one of the premier collegiate ensembles in the U.S. On tour from Decorah, Iowa, we're excited to welcome this outstanding choir! Dr. Andrew Last, conductor. Free and open to the public.
Lydia Circle
Thurs., Feb. 6, 9:30a, Rm 141
Is your best friend a dog, cat, or other animal? Then come hear a book review by Sharron Rohn on 'Mutual Rescue, How Pets Affect Our Lives.' More info: Billie, 636-422-1350.
Valentine's Showcase
Fri., Feb. 14, 7p
Enjoy an evening of love songs and romantic treasures, as the Chancel Choir presents its annual fundraising concert. We'll be highlighting the talents of members of the choir. Tickets are available at the Information Center, or through Brown Paper Tickets. $15 General admission.
MISSIONS AND SOCIAL JUSTICE
Epworth Valentine Party
Tues., Feb. 4, 4:30-7:30p, Webster Groves Campus
Plan, prepare, and direct a party for the teens at Epworth. Activities: crafts, games, and cookie baking. You must be 21 and complete a consent form. Get more info: Barb Zenser at 636-484-3772.
MO-Hab 2020 Kick-Off Meeting
Sun., Feb. 9, 7p, Rm 141
We'll be raising funds for Habitat for Humanity STL. The journey begins on the Katy Trail Thur., June 11 in Clinton and finishes Mon., June 15 in St. Charles. Learn more at the meeting or contact  Mary Corwin, 636-675-1684.
Sneakers with Soul Trivia Night
Sat., Feb. 15, 7p, Kirkwood Community Center 
This fun night of trivia supports kids served by Sneakers with Soul. Doors open at 6p. Cost: $20 per person, $160 for table of 8. Silent auction, mulligans, raffle, heads or tails. Sign-up: sneakerswithsoul.org/events/. More info: Moe Parisien 314-482-5555.
Veterans Resource Event
Thur., Feb. 27, 9a-Noon, Fellowship Hall
Transitioning soldiers, veterans, and spouses are encouraged to attend. Organizations representing housing, food assistance, VA resource and benefit information, entrepreneurial services, legal assistance, mental health, substance use and other veterans organizations will be available.
Special Class – Mozambique Ministry
Our Easter Offerings have been dedicated to the Mozambique Ministry since 2013. We have supported the expansion of rural elementary education and rural health care in three communities. Learn more about this vital ministry!  Check out the class Jan. 29 and Feb. 5, or stop by the Information Center.
Market for Missions Save the Date
The 2020 Market for Missions will be held June 5-6. Setup days are May 31-June 4. Donations and volunteers for set-up and sale days are essential. Contact Genny Schumacher, 314-606-2825, for more information or to volunteer.
CLASSES
We offer a variety of classes and groups that are engaging and relevant on a wide variety of topics. Here are just a couple examples (check the website to see a complete list and to register):
Still I Rise, Poetry of Maya Angelou: Suns, Jan. 19-Feb. 16 or Weds Jan. 22-Feb. 19, Rm 221
Simple Faith of Mister Rogers: Weds, Jan. 29-Feb. 19, 6:30-7:45p, Rm 311
Exploring Mozambique: Weds, Jan. 29-Feb. 5, 6:30p, Rm 309
CHILDREN
Easter Eggstravaganza
Sat., Mar. 21, 9-11a
Children 5th grade and younger, including their parents/guardians are invited to celebrate the Resurrection at our Easter Eggstravaganza! Indoor egg hunt, sing along and Easter story, crafts, sweet treats, and games. Tickets: $5 per child/$10 family max.
PRAYground Volunteers Needed
Our PRAYground team is looking for 2-3 volunteers to help once per month at the 11a worship service. Volunteers must be Safe Sanctuary trained. More info: Chessey Brenton, 636-200-4731.
Save the Date
Vacation Bible School – June 21-26
Circle of Friends Preschool Registration
Mon., Jan. 27
Circle of Friends offers play-based education for children ages 1-5 years to learn and grow in knowledge, confidence, and independence. Manchester UMC members can enroll on Fri., Jan. 24. For class offerings, tuition, and enrollment forms visit our website.
YOUTH
Gamer Group
Tuesdays, 6-7:30p, Youth Center
Are you a gamer? Join us at Super Smash Bros Club. Eat before you come and then play your heart out! No registration is required; open for all grade levels. We need adults to make this group happen. More info: Patrick Clover, 618-409-6229.
Lazer Tag Lock-In
Sat., Feb. 1-Sun., Feb. 2, 8p-9a
This is the largest middle school event of the year – because it's tons of fun! Meet at the church to settle in and do some activities before heading out to The Edge. Play unlimited lazer tag, arcade games, go-carts, and bumper cars. Pizza served. More info: Beth Boemler, 636-200-4735.
Upcoming Events
Feb 2: NO Youth Group (Junior/Senior Superbowl Party)
Feb 21: High School Lock-In
Feb 29: LEAP
Mar 15: NO Youth Group (Spring Break)
Apr 3: Trivia Night
Apr 12: Easter Sunrise Service
MORE NEWS
Evening Book Group: Upcoming Books
Last Wed. of the month, 7p, Fireside Rm
Anyone can join. Upcoming books: 'The Weight of Ink' by Rachel Kadish on Jan. 29; 'The Sun Does Shine' by Anthony Ray Hinton on Feb. 26; 'Forty Rules of Love' by Elif Shafak on Mar. 25; and 'The Pioneers' by David McCullough on Apr. 29. More info: Laura Mick, 314-570-3930.
50+ Anniversary Luncheon
Sun., Feb. 16, Noon, Fellowship Hall
If you will have your 50th wedding anniversary by Feb. 16, you may sign up for this annual event at the Information Center. If you have not provided pictures in a previous year, bring along your wedding picture along with a current photo. More info: JJ Hancock, 314-650-7448.
Bowl-A-Thon
Sat., Feb. 1, 10:30a-2p, King-Pin Lanes, Bridgeton
This family event features 3 games of bowling for $12 per person. Proceeds benefit local church ministries. Sponsored by Gateway Central and Regional United Methodist Men. More info: Lloyd Ivy, 314-680-2704.
If You Enjoy Manchester UMC
Give Us A 5!
Manchester UMC is on Google Business. This is a popular site that people use to determine if they will visit the church. Think they should? Rate us a 5; you can even write a short optional review! To find out how, check the website.
Musicians Needed!
Guitarists, drummers, bass and keyboard players…we invite you to join our Modern Worship Team! Have fun getting to know and play with other musicians on Sundays and special concerts. More info: Kiersten Rose at 636-200-4717.