Latest News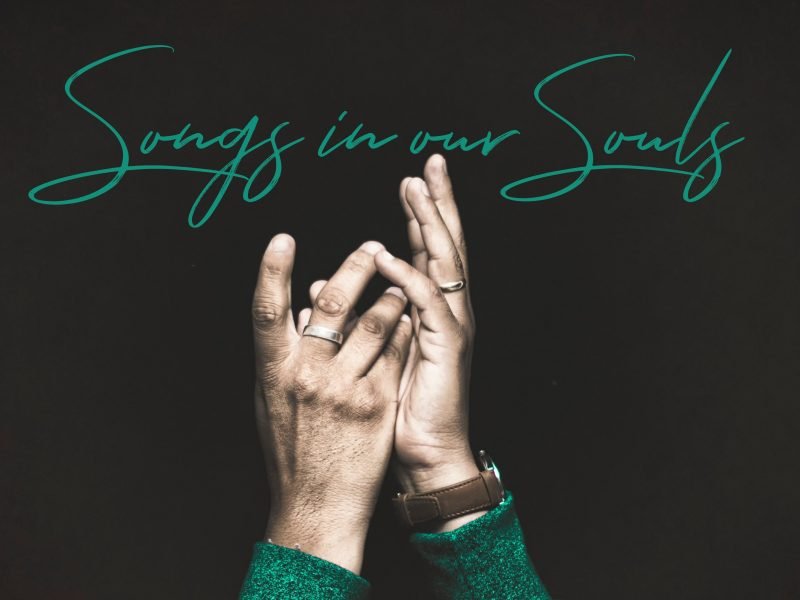 Here's the latest news from Manchester UMC, posted 3.22.2019:
District Conversation with Bishop Farr
Gateway Regional: Fri., Mar. 22, 10a, Church of the Shepherd
Gateway Central: Sat., Mar. 23, 10a, Arlington UMC, 3770 McKelvey Rd., Bridgeton
Bishop Farr will cover what happened at GC2019, what did NOT happen, and what it could mean for local churches in Missouri. These sessions are open to clergy and laity in the annual conference. The sessions will not be recorded.
No More Thoughts & Prayers
Sun., Mar. 24, 3-5p, Fellowship Hall
Join our Social Justice Ministry/Gun Violence Team for a documentary and panel discussion. The event includes a Q&A session and an action opportunity. Open to the public. For complimentary childcare (age 2 and under), register online by March 18.
Modern Worship Concert
Sat., Mar. 30, 7p, Sanctuary
The Modern Worship Band will present a special concert focused on giving praise to God through music that stirs our hearts. "Songs in Our Souls," expresses what God has done, and is yet to do. Join us and be inspired.
Trivia Night
Fri., Apr. 5, 7p, Kirkwood Community Center
Help support the Youth Center and have a blast! There will be 10 rounds of 10 questions on widely varying topics. Tables are $200 and seat up to 10 people. Individuals can also register ($20). Cash prize of $250 for the winning table. Visit the website for more info.
Easter Eggstravaganza
Sat., April 6, 9-11a
Children 5th grade and younger, including their parents or guardians, are invited to celebrate the Resurrection. We will enjoy a sing-along, the Easter story, crafts, sweet treats, and an indoor egg hunt. Tickets: $5 per child/$10 family max (adults and children 1 and under are free). Registration is now open. Interested in helping out with this event? Contact Chessey Brenton.
EVENTS
Easter & Holy Week
Our schedule of services for Easter & Holy Week is published on our website. Please share it with friends, relatives, and neighbors. Everyone is welcome at Manchester UMC.
Wednesday Night Meals (M&M)
Each Wed., 4:45-6:15p, Fellowship Hall or Carryout
On Mar. 27 it's Joey B's. On April 3 it's Lee's Chicken. Join us for great food and fellowship! Buy meals online. Purchase now.
Lenten Breakfasts
Weds. through Apr. 17, 6:30a, Fellowship Hall
Enjoy breakfast and great speakers. We promise to have you back on the road by 7:30!
Family in the Closet?
Tues., Mar. 26, 7p
Are you hesitant to discuss your LGBTQ+ family member with others? Join us for one meeting or more in an informal setting. Our ministry strives to provide education and support through our LGBTQ+ Family Support Network. Call in confidence to Barb at 314-614-1650 or Dave at 314-614-5473 with questions or for meeting location.
Lydia Circle
Thur., Apr. 4, 9:30a, Rm141
Join us as Tom Cooper gives a review of the book, "Rise of Hoaxes, Humbug, Plagiarists, Phonies, Post Facts, and Fake News," by Kevin Young that focuses on fake news and lack of honesty. Call Marilyn with questions at 314-576-1124.
Family Day at the Ballpark
This year "Family Day," sponsored by the United Methodist Men, has two dates: May 25 vs. the Braves and Aug. 24 vs. the Rockies. Tickets are $25 (regularly $46). Payment is due May 1 and Aug. 1 respectively. Order forms and more info are online.
Forever Young Upcoming Trips
Tues., Jul. 23 and Mon., Oct. 14
Join us Tues., July 23 for a trip to Arrow Rock Lyceum Theatre to see "9 to 5, The Musical" followed by dinner at Cheddars. Also, save the date for Branson, Oct. 14-18. More info at the Forever Young table between Sun. services or call Dorothy Wilkes at 314-952-6316.
MISSIONS AND SOCIAL JUSTICE
MO-Hab Riders
Weekly Training Rides
MO-Hab Riders pedal bikes to raise funds for Habitat for Humanity, St. Louis. Join us for our weekly training rides as we prepare for the big ride on Historic Route 66, June 4-9. View the entire schedule. Call Mary Corwin for info at 636-675-1684.
Market For Missions—Volunteers Needed
We urgently need department supervisors in several areas! Set-up days are June 2-6; sale days are June 7-8. Email Genny Schumacher, or call 314-606-2825.
Food 4 Kids
We are in need of meat and stew items such as Compleats, canned chicken, Chef Boyardee, and chili. Leave your donations in the wooden collection bin in the main lobby.
Bike Rehab Ministry
Bike Rehab needs volunteers (especially Safe Sanctuary trained folks) Mondays 5-9p and Thursdays 8a-noon to clean and repair bikes. Help is also needed to distribute bikes to local charities on Fri., Apr. 5, 6-9p and Sat., Apr. 6, 8a-1p. Contact Ray Lembke at 314-660-6022 or Alison Gaffney at 314-805-5861.
GROUPS AND CLASSES
We offer many ongoing groups where you can learn, grow, and connect with other people. We also offer a variety of classes that are engaging and relevant on a wide variety of topics. Here are just a couple examples (click the above links to see more):
Groups: Parents Group: Alternating Fridays until May, 9:30-11a, Rm 141
Classes: Gospel of Mark: Wednesdays, Apr. 3-Jun. 26, 9:30-11a, Rm 223
CHILDREN
New Parent Resource Page
Parent conversations with children can sometimes be challenging, depending on the topic. To assist, we are launching a new Parent Resource page. This page is a central location for helpful resources on a variety of topics. Bookmark it now and check back often; we add new info frequently.
Easter Eggstravaganza Donations
We are collecting donations of egg-sized wrapped candy (no nuts please) for our event on Saturday, April 6. Candy can be dropped off in the decorated bins in the downstairs Children's area and in the lobby from March 10-April 1.
Vacation Bible School
June 23-28–Daytime and Evening
Blast off with the first VBS to land on Mars! Kids age 4 by July 31, 2019 (and potty-trained) through 5th Grade (Fall 2019) are invited to become Voyagers on a journey through space, exploring where God's power can take them. Get all the details and register online.
YOUTH
Let's Cross The Finish Line!
We're only 23 worship chairs away from funding all of the furniture needed for the newly remodeled youth center! A big thanks to those who have helped so far! If you haven't, please consider donating a chair ($50). Learn more and donate online.
MORE NEWS
The Modern Worship Band Wants You!
If you play an instrument (drums, bass, guitar, piano, or other) and/or sing in a contemporary/rock style, and are ready to serve in a fun, affirming, and creative way, join our team! Email Kiersten Rose for more info, or call (636) 200-4717.
Audio/Visual Volunteer Opportunity
The Audio/Visual Team is looking for volunteers to help with operating cameras, running slides, and audio mixing for services. No experience is necessary and training will be provided in all areas. Contact Brian Gagliano.
Prepare the Church for Easter Week
Altar Guild will be preparing for Palm Sunday as they decorate the Sanctuary and Chapel on Sat., April 13 at 9a. Then on Sat., April 20 at 9a they will decorate for Easter. To volunteer, email Ann Garber or call at 314-307-1322.
Easter Sunday Flower Cross
Altar Guild will erect a living cross at the church's west entrance. Bring flowers of your choice to add to the cross or add flowers that are provided. The cross is a great family photo opportunity. To help on Easter Sunday, email Ann Garber or call at 314-307-1322.
Easter Altar Flowers
Order Deadline Apr. 14
Easter flowers are available for purchase in memory/honor of a loved one: lilies – $9, tulips – $7, azaleas or hydrangeas – $12. Order forms may be found at the Information Desk or you may contact Corrine Thompson by email or phone 636-200-4724.
Man of the Year Nominations
The United Methodist Men's Group is seeking nominations for its Man of the Year Award. Forward nominations/inquiries to Rog Wooden. Include why you believe an individual deserves the recognition. Deadline: April 1.
Share this: