Latest News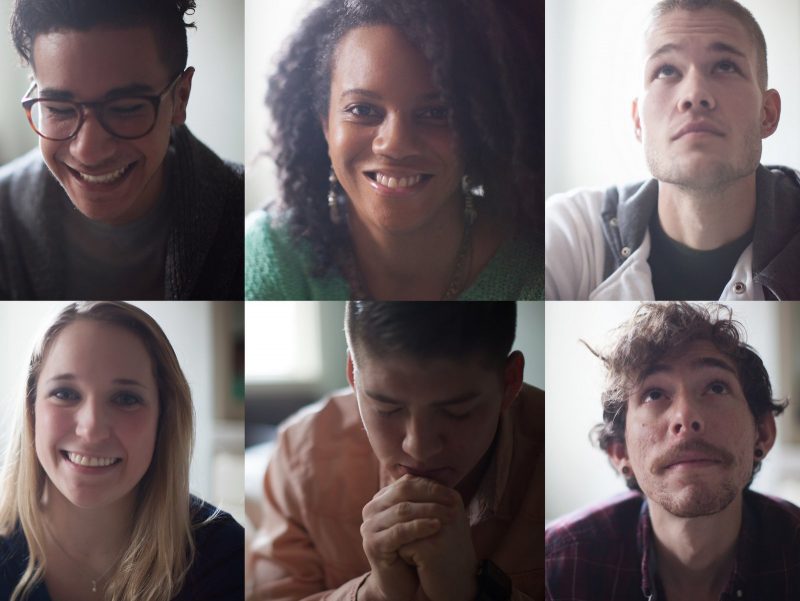 Here's the latest news from Manchester UMC:
New Member Class
Sun., July 22, Noon-2p, Rm 141
This class is for those interested in becoming a member of Manchester UMC. We'll cover United Methodist beliefs, organizational structure, and how to get connected here. Light lunch provided. Mention any food allergies when registering. Complimentary childcare available with registration. Register by emailing our New Member Coordinator.
2021 Plan Progresses
Six teams working to implement Manchester UMC's 2021 Plan provided their first 3-month update at the church's recent Leadership Board meeting. We encourage you to view these updates and learn more about the teams, as well as Manchester UMC's six priorities. For a paper copy, contact Pastor Jim Peich. Questions and suggestions welcome.
Sneakers with Soul: Send Needy Kids Back-to-School With New Shoes
Thanks to those who donated new sneakers last weekend! Let's keep it going. Our mission is to ensure that one day no child will go back to school without new shoes. Sizes can vary from kindergarten thru 12th grade, with a special need for women sizes from 6 to 9.5 and for men's sizes 7 to 10.5. Drop your donation at our table in the Narthex during the Sat. or Sun. services through Aug. 4 & 5. This year, adidas is our partner. The adidas Outlet Store (18505 Outlet Blvd.) in Chesterfield is offering an additional 20% off items already reduced 30-50%. Mention 'Sneakers with Soul' when checking out. Help! Volunteer to collect shoes: visit our website. Help at the distribution event Aug. 11: visit the Kingdom House sign-up site.
EVENTS
Saturday Worship
Sats, Thru Aug. 11, 3:45p only, Chapel
We have one service for the summer then return to a two-service schedule in the fall.
Summer Midweek Worship
Weds, Thru July 25, 7-7:45p, Chapel
Our midweeks feature music, prayer, and scripture. Sharing their faith with us July 18 will be Nicki Reinhardt-Swierk from the congregation, and Pastor Winter Hamilton.
LGBTQ+ Meeting Features Jen Volpitto
Tues., July 24, 7p
Do you have an LGBTQ+ family member? If so, consider joining us for prayer, education, and sharing. Guest speaker at this month's meeting will be Jen Volpitto, Licensed Professional Counselor. Call in confidence (Barb 314-614-1650, or Dave 314-614-5473) with questions or for meeting location.
Family Campout Will Bring Family and Friends Together
Sept. 8-9, Babler State Park
Bring the family and sit under the stars. Open to the public so bring your friends and neighbors. Cost: $4 adults, kids are free. Visit the website for more info.
Senior Dance Date Set
Fri., Sept 14, 6-8p, Fellowship Hall
Singles and couples: join us for a fun evening of 50's & 60's music, dancing, refreshments, fellowship, and photo booth. You even receive a corsage! Open to the public so bring your friends and neighbors. Cost: $6 per adult. More info online.
Forever Young
There will be no dinner in Aug., but we will return Sept. 18 with a potluck at 5:30p.
MISSIONS AND SOCIAL JUSTICE
Epworth School Supply Drive
Now thru July 31
It's time to donate school supplies for the hundreds of children and youth that utilize Epworth's services. Your gifts, whether small or large, will make a difference. Visit the website for a list of items. Drop supplies in the Narthex container at the Missions Desk marked 'Epworth School Supplies.' More info: contact Margaret Mahan at 314-918-3330.
'Witnessing Whiteness' Group Study Open
After this weekend, registration for the upcoming Witnessing Whiteness group study will open to the community. The 10-session study starts Sept. 4. Historically, sign-ups in St. Louis are 80% female and 20% male — let's works towards gender equity! Sign up online.
GROUPS & CLASSES
Enroll Now for Disciple Bible Study
Disciple is a program of disciplined Bible study aimed at developing strong Christian leaders. The study gives the Old and New Testaments equal time, emphasizing the wholeness of the Bible as a revelation of God. Three classes offered. Learn more and enroll now.
One of the best ways to grow your faith and connect with others is to attend a group or class. Here are a few more we offer.
Classes
–Learning With Our Children: Aug 5 & 19, 9:30-10:30a, Rm 219 Register
–Kids Aren't Alright—Biblical Framework For Contemporary Social Justice Movement: Tues, July 10-31, 9:30-11a, Rm 221
–Design-Your-Own Prayer Bead Bracelet: Wed, Aug. 1, 6:30-8:30p, Rm 141 Register
Groups
–Adult Singles: Suns, 11a-noon, Rm 309 Register
–Friday Parents Group: All are welcome to join us this summer for playdates at different times and locations. Check the website for updated info. Register
–Friendship Class: Suns (7/15, & 7/29), 11a-Noon, Rm 219 Register
–Harvest Group: Suns, 9:00-10:30a, Rm 223 Register
–Men's Bible Study: Sats 8-9a, Rm 141, except 1st Sats at Surrey Place (14701 Olive Blvd.) Register
–Exerstart: Every Mon. and Wed., 9-9:45a, Fellowship Hall. Pay online and use course number 4572.
–Tai Chi For Arthritis And Fall Prevention: Tues & Thurs, 11a-Noon, Fellowship Hall. Register by calling 314.562.4859, ext. 24.
–Total Body Workout: Tuesdays & Thursdays, 9-10a, Fellowship Hall Register
–Yoga – Beginning Vinyasa: Thurs. mornings, 11:30a-12:30p, Rm 141 Register
CHILDREN
Summertime Funtime: Pizza & Movie Night
Sun., July 22, 5p, Fellowship Hall
The Children's Ministry and COF Preschool invite you to join us for Family Pizza-and-a-Movie Night. Dinner and movie start at 5:30p. We are watching Finding Dory, so come in your pajamas and bring a sleeping bag/pillow. Free event, but please register. More info: email Chessey Brenton.
Job Opening: One Year Olds Teacher
Circle of Friends Preschool seeks a teacher for our One Year Olds Class. This is a salaried, 15-hour per week, teaching position that follows a 40-week school year calendar. Education degree required; an Early Childhood Education degree preferred. Visit the website for more info.
YOUTH
Last Call for Spirit Camp
Spirit Camp registration for middle school students remains open. Register online. If a scholarship is needed, please e-mail Beth Boemler.
Summer Events: Save the Date!
Registrations now open for the following events:
All Youth Pool Party: August 12, 7:45-9:45p, Manchester Aquatics Center
Fall Kickoff: August 26
Church Chat
All Youth: come to the balcony for the 9:30a service every Sun. this summer then head to 6 North for brunch. Chat, have fun, and share thoughts on the sermon. Come once, a few times, or every week. Transportation provided; bring money to eat. Email Beth Boemler for details.
MORE NEWS
Come Sing With Us!
Summer Choir will be singing in worship during July, and we need your voice! We'll gather each Sun. at 10:30a in the Music Room on the lower level. After a brief rehearsal, the choir sings for the 11a service. Dress casual. All youth and adults may participate.
Holy Land Trip 2019 – Register Now!
Immerse yourself in the places of the Bible and see where Jesus walked, healed, and preached. Pastor Jim Peich will host a group from Manchester UMC on this all-inclusive tour of the Holy Land, Dec. 2-11, 2019. You'll explore the Sea of Galilee, Nazareth, Bethlehem, Jericho, Jerusalem, and more. Register now and save $150. All are welcome, but space is limited. Go online for details, or contact Pastor Jim
Share this: