Latest News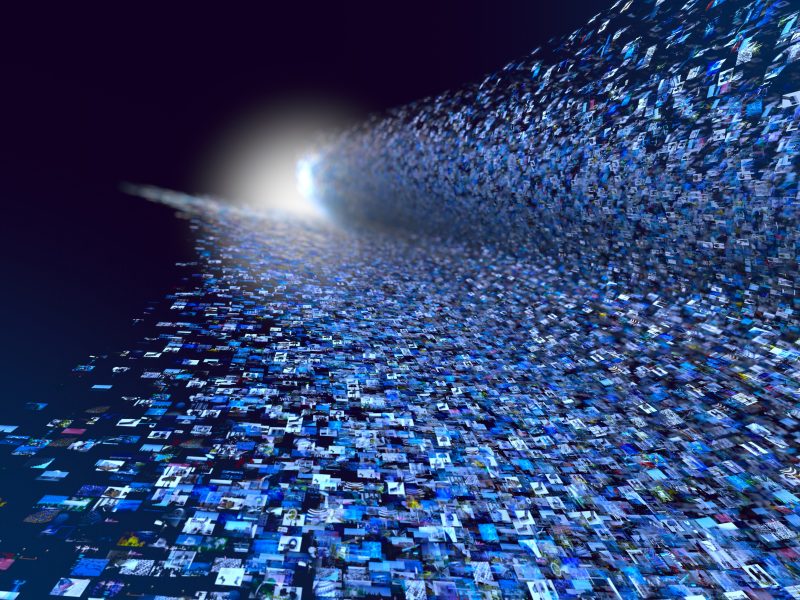 Here's the latest news from Manchester UMC:
Facebook Live Streaming Begins Sept. 23
Live streaming of worship starts later this month! Church is always better in person. But, if you're traveling, sick, or can't make a service, join us online for the 9:30 or 11a service. 'Like' or 'Follow' us on Facebook. You'll automatically be notified when we go 'live.'
Conversation Elevation—Solutions to Gun Violence
Mon., Oct. 1, 7p
If gun violence is an epidemic, what are the solutions? Let's elevate the conversation and search for real answers. Jeff Jenson, U.S. Attorney of the Eastern District of Missouri, and Gail Wechsler, Moms Demand Action for Gun Sense in America will speak. Open to the public. Free gun locks available. Childcare available if you register by Sept. 24.
INFUSE Returns—Worship In the Round
Sun., Sept. 16, 9:30a (only), Fellowship Hall
INFUSE is a modern worship service that's in the round, using music, spoken word, multi-media, and interactive worship stations to help us connect with God. PRAYground provided. Coffee & donuts remain in FH.
Wednesday Night Meals (M&M) Are Back!
Beginning Wed., Sept. 12, 4:30-6:15p
Save money by purchasing an Early Bird Meal Pass by Sun., Sept. 9 and you'll receive 9 adult meals for the price of 8 or 9 child meals for the price of 6! Purchase online or in Fellowship Hall on Sun. mornings. Go online to buy or get more details.
Food 4 Kids Donations Needed
Help children who may otherwise go hungry on weekends. Our goal is 798 food items weekly to support the Parkway and STL School Districts. For August, we fell short each week. Please donate food items listed online or make a financial donation.
EVENTS
Ladies Daytime Marathon Bridge
Wed., Sept. 12, 9a-1p, Fellowship Hall
Our fall season is beginning so please join us. Call Kay Kreder at 636-527-2010.
Senior Night
Fri., Sept 14, 6-8p, Fellowship Hall
Singles and couples: join us for a fun evening of 50s & 60s music, dancing, refreshments, fellowship, and photo booth. Open to the public. Cost: $6 per adult in advance or $10 at the door. More info online.
Hawkins To Speak at LGBTQ+ Meeting
Tues., Sept. 25, 7p
Do you have an LGBTQ+ family member? If so, consider joining us for prayer, education and sharing as we give/get support. This month's guest speaker is Harry Hawkins, the LGBTQ+ Coordinator at the University of Missouri–St. Louis. Call in confidence (Barb 314-614-1650, or Dave 314-614-5473) with questions or for meeting location.
MISSIONS AND SOCIAL JUSTICE
Bike Rehab Weekend
Fri., Sept. 14, 6-9p & Sat., Sept. 15, 8a-1p, Bike House
We want your help to fix, clean, and deliver donated bicycles to Kingdom House. Providing bikes to kids and adults who can't afford them brings great joy. More info: Ray Lembke, 314-660-6022.
Habitat for Humanity Workdays
Learn a skill and make a difference. Meet Sats Sept. 15, Oct. 6, and Nov. 3. Wed. opportunities available too. If you enjoy physical work and are 16 years or older, you qualify. No experience necessary. Carpool from church at 7a, returning by 3:30p. More info: email the Zensers.
Free Screening of "Show Me Democracy"
Thurs., Sept. 20, 7 p.m., MO History Museum
Join members of the Social Justice Ministry Team for a free screening of this important documentary. Q&A with the director will follow. Carpool from church at 6:15p. Email Trish Gunby if attending.
Literacy Survey–Input Needed
The Missions WIN Team would like your input for its 'Pathway Out of Poverty' literacy survey. We are gauging interest in volunteering to raise student literacy in line with the Missouri Conference's goals. Please give us your thoughts.
GROUPS & CLASSES
One of the best ways to grow your faith and connect with others is to attend a group or class. Here are a few we offer. Full listing online.
Classes
–Basics of NAMI (National Alliance on Mental Illness): Sats, Sept 15-Oct.20, 9:30a-Noon, Rm 223 Register
–How to Find God in Your Daily Life: Suns, Sept. 16-Oct 28, 6-8p. Rm 223 Register
–Bible Basics-Genre: Tues., Sept. 18-Oct. 2, 9:30-10:30a Rm 220; OR Weds, Sept. 19-Oct. 3, 9:30-10:30a, Rm 220. Register
–Driver Safety Course: Sat., Sept. 22, 8a-1p, Rm 311 Register
Groups
–Friday Parents Group: Fri., Sept. 21, 9:30-11a, Rm 141 Register
–Growing in Faith Together Group: Weds, 6:30-8p, Rm 309 Register
–Living the Questions: Tuesdays starting Sept. 11, 9:30-11:30a. Rm 222 Register
–Sundays at BreadCo: Starting Sept. 9, 8:15-9a, 14560 Manchester, Register
–Tuesday Morning Women's Bible Study: 9:30-11a, MUMC Library, Register
–Exerstart: Mons & Weds, 9-9:45a, Fellowship Hall. Pay online and use course number 4572.
–Tai Chi For Arthritis And Fall Prevention: Tues & Thurs, 11a-Noon, Fellowship Hall. Register by calling 314.562.4859, ext. 24.
–Total Body Workout: Tuesdays & Thursdays, 9-10a, Fellowship Hall Register
–Yoga–Beginning Vinyasa: Thursdays, 11:30a-12:30p, Rm 141 Register
CHILDREN
Fall Festival
Fri., Sept. 28, 5:30-8p
You're invited to join us for this family-friendly fall tradition. Activities include crafts, pumpkin decorating, games, balloon artists, petting zoo, award-winning BBQ, and more. Children may come dressed in costume. Enjoy PipeSqueaks at 7:30p. Register online.
Save the Date
Sun., Sept., 16 – 3rd Grade Bible Fair; Welcome Twos (those that were 2 by Aug. 1 and their parents travel downstairs to their new Sunday school class).
Nursery Employment
The Nursery Ministry has opportunities for loving, nurturing people (18+). We provide childcare weekday mornings, occasional evenings, meetings, and special classes. We pay an hourly rate and the schedule is flexible. Email Sally Cleveland for more info.
YOUTH
Middle School Trip to Brookdale Farms
Sat., Sept. 22, 9:30a
Enjoy all the activities and build relationships with friends and leaders in middle school. Meet at the church; return by 2p. Cost: $20. Lunch not included, so bring money Email Beth Boemler if you need a scholarship. Register now.
Sharefest
Fri., Oct. 12-Sat., Oct. 13, Immanuel UCC, Ferguson
Youth in grades 6-12 will spend Fri. night learning ways they can "Share the Hope" in their communities. Sat. will be a full day of mission opportunities with other youth across St. Louis. Cost: $35. Email Beth Boemler if you need a scholarship. Register now.
Church Chat
All Youth: come to the balcony for the 9:30a service each Sunday, then head to 6 North for brunch. Chat, have fun, and share thoughts on the sermon. Transportation provided, bring money for brunch. Questions: contact Beth Boemler.
MORE NEWS
Become A Lay Reader — Luncheon
Sun., Sept. 16, Noon
If you enjoy public speaking, and are 6th grade or older, you're invited to join our Lay Reader ministry! We provide scripture readings and more for weekend worship. RSVP or get more info by emailing Lori Borger.
Apple Butter Days Coming Soon
The long-time tradition of making apple butter is back. Join us for any amount of time on any day Oct. 4, 5, 6, & 7. There are lots of tasks; no experience necessary. Stop by the Information Center starting Sept. 16, or email Carole Howard for more info. Apple butter on sale Oct. 7.
Forever Young
Events return Sept. 18 with a potluck at 5:30p. Stop by our table on Sundays to register or learn more.
Let's Ring!
Wesley Chimers: a beginning choir for grades 2-3; rehearsals: Mons, 5-5:45p, Sept. 10 thru April. Spirit Ringers: for grades 4-6; rehearsals: Tues, 5-5:45p, Sept. 11 thru April. Celebration Ringers: a beginning to intermediate choir for grades 7-12; rehearsals: Weds from 5-6p, Sept.12 thru April. Sign up online. More info: email Sherry Boland, Handbell Program Director.
Flu Shots
Suns, Oct. 7 OR 14, 8a-Noon, Fellowship Hall
Pharmacists from Walgreens will provide immunizations. Please pre-register at the Information Center. On the day, please arrive 10 minutes prior to your appointment to complete paperwork, and bring your insurance card with you.
Share this: