Latest News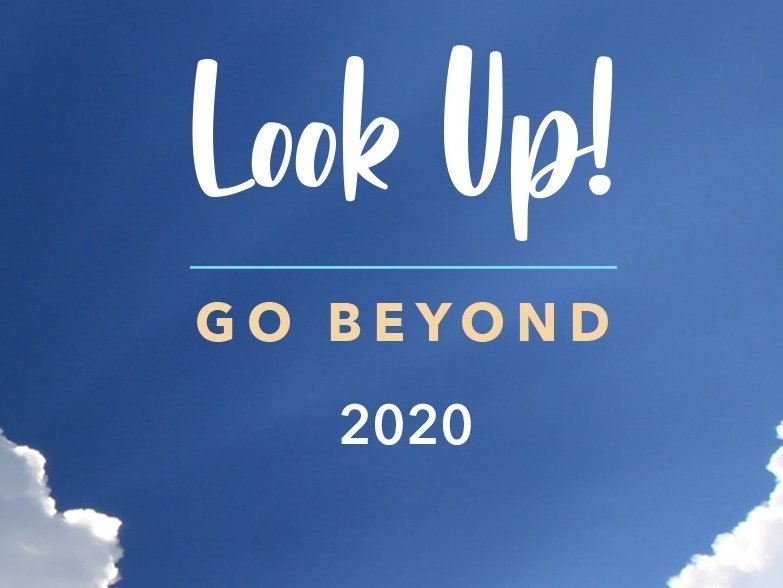 Here's the latest news from Manchester UMC, posted 11.8.2019:
Let's Make It 100%
Two-thirds of Manchester UMC's households have made a Look Up! financial commitment for  2020. Help make it 100%! That would mean every single household is part of the amazing work happening in and around this church. The amount doesn't matter. Pick up a Commitment Card in church or give online.
Red Cross Blood Drive
Sat., Nov. 9, 8:30a-2p, Old Fellowship Hall
Someone in the U.S. needs blood every 2 seconds and there is a critical shortage of blood. You can donate blood here at Manchester UMC. To schedule a donation appointment, call 1-899-733-2767 or visit RedCrossBlood.org and enter ChurchesUnited.
Doxology – Modern Worship Concert
Sat., Nov. 9, 7p, Sanctuary
Come for this special night of worship. Our Modern Worship Band and friends will share the music that expresses their gratitude and joy. Check out our Joy of Music Concert Series for more info.
All Church Thanksgiving Dinner
Wed., Nov. 13, 5-6:15p, Fellowship Hall
Join us for our last M&M's meal for this year – a Thanksgiving dinner. Together we will enjoy roast turkey, mashed potatoes, dressing, carrots, and a delicious dessert. Advanced payment of $8/adult is required by Sun., Nov. 10. Register at the M&M table on Sundays or online.
Faith Coaching
Are you ready to get plugged in at Manchester UMC but just not sure where to start? Our team of Faith Coaches has been equipped with great tools to help you take the next step on your faith journey. Visit us in Fellowship Hall between services on Nov. 10. More info.
EVENTS
Prayer Shawl Ministry
Tue., Nov. 19, 7p, Fireside Rm
We gather once a month to knit and crochet prayer shawls, baby blankets, hats, and scarves. Join us and we will start you on a project. Yarn is available. You do not need to be a member of Manchester to give or receive a prayer shawl. They are available in the church office.
St. Louis Symphony Orchestra In Concert
Sun., Nov. 24, 7p, Sanctuary
We welcome back our Grammy award-winning SLSO for a concert to remember! Tickets are available on Sun. at the Information Center or through brownpapertickets.com. Tickets: $40 preferred admission; $20 general admission.
Hanging Of The Greens
Sat., Nov. 30, 4p, Sanctuary
Join us in this annual worship service to celebrate, fellowship, and decorate our church house for the holy season of Advent. Reception following the service.
Lydia Circle
Thur., Dec. 5, 11a, Fellowship Hall
All women and guests are invited to a catered luncheon. Pastor Andy and Erin Bryan will be the guests of honor. Tickets are $10 and are available at the Information Desk through Nov. 24.
Coventry Choir Dinner and Concert
Fri., Dec. 6 & Sat., Dec. 7, 6:30p, Fellowship Hall
Enjoy an intimate evening with food and outstanding holiday music featuring the Coventry Choir and the Vesper Bell Choir. Tickets for the catered dinner on Fri. are $35 and for the dessert bar on Sat. are $10. Purchase tickets at the Information Center. Questions: call Joy, 636-399-6062.
MISSIONS AND SOCIAL JUSTICE
Bridge Bread Orders
Colder weather means soup weather, and what goes better with soup than Bridge Bread? Pick up a loaf at the kiosk in the lobby. Advance orders may be placed for your holiday meal planning. Proceeds support the employment of folks coming out of homelessness.
Fair Trade Market Volunteers
Manchester UMC will host the nation's largest Fair Trade Market Nov. 23-24 and Nov. 29-Dec. 1. We need many volunteers to make this event a success. Sign up by email if you want to volunteer. More info.
Food 4 Kids
Thank you for your generous support. We currently have a great need for non-perishable vegetables such as canned sweet corn, green beans, peas, and carrots. Leave donations in the wooden bin in the Lobby. Check the website for more info.
Personal Essentials Ministry
We continue to need toilet paper and adult incontinence products. We also need bar soap and hand soap. Place items in the lobby bin. Check the website for more info.
Epworth Holiday Party
Thur., Dec. 12, 5:30-7:30, Normandy
Serve food, lead games, meet and greet, learn about Epworth services, and have fellowship. Must be 21+ years old. Carpooling available. Contact Barb Zenser, 636-394-4608, for more info.
Gifts In White
Save The Date
Gifts in White will be held the weekend of Dec. 7-8. At all services, worshipers are invited to bring gifts (new items only, please) wrapped in plain white paper to benefit those in need. Last year we collected 2,480 gifts for Epworth, LifeWise, Bridge Bread, and Home First. Wish lists and more info.
CLASSES
We offer a variety of classes and groups that are engaging and relevant on a variety of topics. Here are just a couple examples (check the website to see a complete list):
Total Body Workout: Tues. & Thurs., 9-10a, Rm 137 or Fellowship Hall
Co-Ed Volleyball: Suns., Jan.-May, 6-8p, Location TBA
CHILDREN
A Night in Bethlehem – The Miracle of Jesus
Fri., Dec. 13, 5:30-8:30p
Be transported back in time to the marketplace in Bethlehem. Experience hands-on multisensory activities and visit baby Jesus in the stable (live animals and all). Tickets: $5 per child (children 1 and under are free). Register online.
YOUTH
Student Sunday
Sun., Nov. 24, 9:30 & 11a, Sanctuary
Youth and young adults will be helping to lead these Sunday services. If you want to help as an usher/greeter, lead a prayer (written for you), or give announcements, call Beth Boemler at 636-394-7506.
Hanging Of The Greens Dance Opportunity
Sat., Nov. 30, 4p, Sanctuary
Join us as we present a dance (not a complicated one!) at this special service. There will be two rehearsals and then on Nov. 30 dancers will arrive at 1:00 for final spacing and dress rehearsal will begin at 2:30. More info: Marilyn Jacober.
Middle School Meet-Up
Weds., 4:30-5:30p, Youth Center
This is a new program for grades 6-8. Youth will play together, dig deeper into the scripture, and form meaningful relationships. The program aligns with Meals & Ministries.
MORE NEWS
District Superintendent Service of Installation
Sun., Nov. 10, 3p, Webster Hills UMC
The Gateway Central District of the Missouri Annual Conference invites everyone to the Service of Installation for District Superintendent Rev. Robin Bell. Bishop Robert Farr will preside. Reception following.
Prayer Team
Tues., 9:30-10:30a, Fireside Room
We welcome all men and women to attend any Tuesday as we raise the prayer concerns of the congregation. Your participation will be a blessing for you and for those in need of prayer.
Hospitality Bake Sale
Bakers are needed for the Christmas Bake Sale on Dec. 8. Proceeds of the sale benefit many ministries. Sign up at the Forever Young table in Fellowship Hall. More info: contact Bev Waitz, 636-519-8517.