Latest News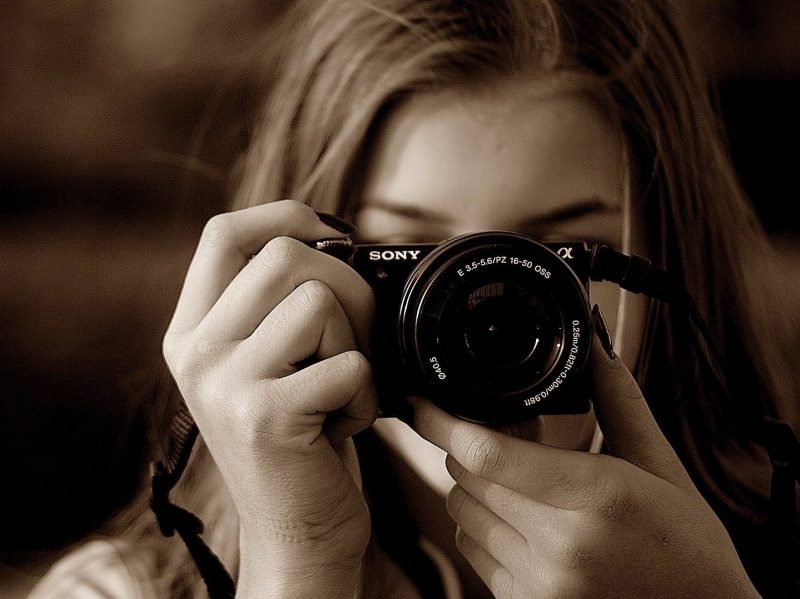 Here's the latest news from Manchester UMC, posted 9.13.2019:
New Church Directory Photos
It's time for a new church directory. You can sign up to have your family photo taken for a new directory: 1) online, or 2) at the Information Center on Sept. 8, 15, or 22. Photo dates are Sept. 30, Oct. 1-5, 7-12, 14-19.
Defying Gravity Small Group Experience
4 Week Conversations starting Sept. 28
Join us on an exciting 4-week all-church faith journey as we explore Tom Berlin's book "Defying Gravity: Break Free from the Culture of More." Each conversation lasts just one hour and there are 19 daytime or evening groups to choose from. Check the website for more info and class listing.
Gateway UMC Choral Festival
Sun., Oct. 6, 7p, Sanctuary
This annual event will unite over 200 singers from St. Louis area United Methodist churches for a festival in the afternoon and a concert in the evening. This year's guest composer/conductor is Victor Johnson.
EVENTS
Meals and Ministries
Wed., Sept. 18, 5-6:15p, Fellowship Hall
Come on over to Meals and Ministries for a delicious harvest dinner and awesome fellowship. Stop by Fellowship Hall to purchase your meal for only $8 by Sun., Sept. 15. Kids eat free with each pre-purchased, paying adult meal.
Bishop Farr's Moto Rally for Mozambique
Sept. 29-Oct. 2
Motorcycle enthusiasts are invited to join Missouri Bishop Bob Farr as he travels around the Missouri Conference on his Harley in support of the Mozambique Initiative. For more info, or to register, visit the conference website.
Lydia Circle
Thur., Oct. 3, 9:30a, Rm 141
Charlie Fischer will speak about Canterbury Enterprises which provides employment and support to individuals with disabilities. Easy mission opportunities are available. All ladies are invited. Questions: call Marilyn, 314-576-1124.
Apple Butter Days
Thur.-Sun., Oct. 10-13
We wash jars on Thursday, slice apples Friday morning, and make the apple butter on Saturday in large kettles over wood fires. Jars of delicious apple butter are sold on Sunday. There are plenty of opportunities to help. All proceeds go to the Early Response Team. More info: check the website.
Charge Conference
Sun., Oct. 13, 5:45p, Rm 141
All church members are invited to attend the church annual Charge Conference. The new District Superintendent will be in attendance. Voting members are the Leadership Board and retired clergy whose Charge Conference is at Manchester UMC.
MISSIONS AND SOCIAL JUSTICE
Bike Rehab Weekend
Fri., Sept. 13, 6-9p, Bike House
Sat., Sept. 14, 8a-noon, Bike House
Volunteers are needed to clean and repair used bikes. No experience necessary. The bicycles will be delivered to LifeWise StL after the work session on Sat. Want to purchase a bicycle: check out our selection of rehabbed bikes, available for a set donation to the ministry.
Habitat for Humanity
Sat. Work Dates: Sep. 14, Oct. 5, 8a-4p
Be a part of the Manchester UMC team on one or more Saturdays. Tools provided, carpooling available, bring lunch. Must be 16+ (with parent consent) and willing to do physical work. Questions: text Barb Zenser at 636-484-3772. Register with Habitat.
Personal Essentials Items of the Month Needed
Toilet paper and adult incontinence items are still the priority but you can add bar soap and hand soap to your shopping list. Drop items in the lobby bins. Financial donations are also welcome. Check the website for more info.
Food 4 Kids
Weds., 4:30p, Rm 131
It's back to school time and Food 4 Kids is in need of all donations. Donate generously via the donation bin in the Lobby or through online giving. We have started bagging again and welcome new ministry leader, Erin Rimkus.
Fair Trade Market Volunteers
Weds., 6-9p, Oct. 2-Nov. 20
Volunteer now for Fair Trade Market by helping to receive, count, and label artisans' goods. Volunteer for one night or every Wed. at the Information Center.
CHILDREN
Sunday School Teachers Wanted
Help make a difference in the lives of our children. Curriculum and support is provided. Team teaching allows for a smaller time commitment – as little as 1 or 2 Sundays per month. Call 636-200-4731.
Preschool Registration
Circle of Friends Preschool has a few more spots for children ages 1-5 for 2019-2020. New this year: BeforeCare option. More info on the website.
YOUTH
Youth Leadership Teams
If you love youth group and want to be a part of making it better, join a leadership team. There are five teams to choose from. Find one that fits your gifts and graces by checking the website.
Middle School HypeFest
Fri., Oct. 4, 8a-9p
This will be the most epic lock-in ever and will include crazy games, ice cream sundaes, and just being silly with other middle schoolers. It is the same night as the Fall Festival so we strongly encourage attendees to help with that event.
MORE NEWS
Forever Young Pot Luck Dinner
Tue., Sept. 17, 5:30p, Fellowship Hall
Come and share your favorite dish. Dessert and drinks will be provided. Keith Brown will share some of our church history. Rev. Andy and family will also attend. Cost: $3 per person. Register at the Forever Young table in Fellowship Hall between Sunday services.
Men's Pick-Up Basketball
Wed., Sept. 18, 8-10p, Fellowship Hall
Join now for the new season of Pick-Up Basketball. If interested in playing, call the church office.
PAL – Parents of Addicted Loved Ones
Thurs., 6:30-8p, Rm 311
PAL is an educational support group that meets weekly for parents and families whose loved ones suffer from drug or alcohol addiction. Participants must be 18+ years old. The class is free. Questions: check their website.
Fall Festival
Fri., Oct. 4, 5:30-8p
Drop by for good food, family fun, and fellowship and stay for a family-friendly concert called PipeSqueaks. Suggested donation: one item per family member from the Food 4 Kids list on the website. Open to the community. Register your family now!
Welcome Team Training
Sat., Oct. 26, 8a-Noon, Fellowship Hall
This is your chance to join the folks in the red shirts and become a part of the Welcome Team as an usher or a greeter. This important morning of training will cover hospitality, safety, and security. Have questions – come to the Welcome Center in the Lobby.