Latest News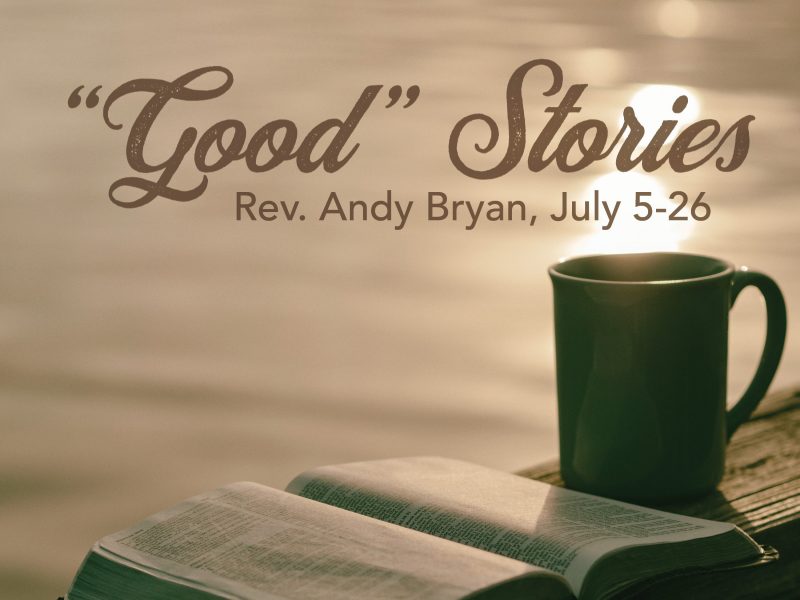 Here's the latest news from Manchester UMC, posted 7/10/2020:
Backstage Pass: Our Pandemic Plan
Wed., July 22, 7p
Stream on Facebook and the website. Go behind the scenes to learn all about Manchester's response to the pandemic, including criteria for moving into new phases of the Pandemic Plan for Ministry and Mission. Q&A included. Get more details.

'Message from the Chapel'
Sat., July 11, 4p
Rev. Stephanie Lendt offers a new weekly online 'Message from the Chapel.' You can catch her on our Facebook page or on our website.

Sneakers with Soul Progress
This year's Sneakers with Soul® drive is virtual, and we can make donations by visiting Sneakers with Soul on the website. Our goal is to collect funds for 600 pairs; so far we have funds for 48 pairs. We can do better! Please give now thru Aug.16.

The 'Good' Series Continues This Weekend
Tune in to live streaming worship Sunday on Facebook or on our website at 9:30a for Modern, and at 11a for Traditional. Rev. Andy Bryan continues a new series called '"Good" Stories.' The messages align with the Good Shepherd Sunday School classes too (see related story below). Download the Participant Guide.

'Good Shepherd' Storytime — Online Sunday School This Sunday!
On Sundays, thru August 30, our Children and Family Ministries team has partnered with Adult Faith Formation and the Worship Team to connect us all as we learn about the sameBible stories. We will use a curriculum called 'Good Shepherd.' Stay tuned right AFTER the Modern Worship service. Get more info.

Financial Discipleship
Our financial gifts are needed to sustain Christ's mission and ministry during this crisis. Recurring gifts especially help keep our mission and ministry on track. When COVID-19 closed the church doors, Manchester UMC opened new ones to keep our connection strong by live streaming worship, small groups, and ministry team work. We continue to help others. Give to the General Fund weekly. Here's how:
-Go to www.manchesterumc.org/give; Enter gift frequency from the drop-down menu to make it recurring
-Text MUMC to 73256 and follow the prompts
-Mail your check to: Manchester UMC, 129 Woods Mill Rd., Manchester, MO 63011

No Facebook? No Problem!
Worship services can now be viewed on our website! Drop in at 9:30a for Modern or 11a for Traditional Worship. Additionally, all daily devotionals are also aired on the site. It's better to use Facebook because you get notified when the event starts (if you like or follow our page), and you can interact with likes, comments, and shares. But for those without an account, check out the website. Spread the word! Click LIVESTREAM at the top right of the home page.

CLASSES & GROUPS

Disciple Bible Study Classes Forming
The writings in the Bible are one of the prime ways that we learn about God and what it means to follow Jesus. Go on a journey that will impact your life in remarkable ways. Find out more.

Values-Based Budgeting
Mon., July 13, 11:30a
Plan for your future in this session, designed to help you create a budget and communicate your strategy to those closest to you. No registration required. Join the Zoom class.

Identify Theft
Wed., July 15, 11:30a
Is your personal information safe? Every 2 seconds someone in the U.S. becomes a victim of identity fraud. Don't become a statistic. Join the Zoom class.

MISSIONS AND SOCIAL JUSTICE

Voter Education by the League of Women Voters
Tues., July 14, 6-7p, Zoom
Worried about going to the polls in November? Confused by the absentee ballot process? Wondering what's going on with Medicaid expansion in Missouri? A panel of experts will address these questions and more. The League of Women Voters is a nonpartisan voter education service. Open to the community. Get login info on the website.

Absentee Ballot: Notary Drive-Up This Weekend!
Sat., 5-6:30p; Sun., 12-1:30p & 5-6:30p; or Mon., 9-10:30a, 12-1:30p, & 5-6:30p
If you are voting via absentee ballot, and Do Not have an underlying condition that makes you high-risk for COVID-19, your absentee ballot MUST BE notarized. Social Justice Ministries is providing drive up notary services. Bring your ballot with ID to the church entrance. Download your ballot request.

Personal Essentials
While the Personal Essentials bin sits empty as a result of COVID-19, the need for donations is more acute than ever. You can still support the ministry by giving online. Use the dropdown box to designate Personal Essentials.  

Festival of Sharing
Manchester UMC is serving as a donation drop-off for the Missouri Annual Conference's Festival of Sharing drive. Methodist church partners from across the region will bring donations of new, packaged toothbrushes and shampoo from July 13th-July 16th from 9am to 4pm. Anyone can participate. Donations may be left in the marked containers outside the West entrance.
YOUTH

Confirmation Classes
Register by August 31
Confirmation classes begin in Sept. They equip youth in grades 7 & 8 to make an informed faith decision and church membership commitment. Our program includes fun, hands-on learning about God, the Bible, church history, and more. Due to COVID-19, some meetings may move to Zoom or be modified to maintain safety. Get more information.

MORE STUFF

Prayer Shawls
Prayer shawls are currently available in the church office. You do not need to be a member to give or receive one. Contact Sherri Estes if you would like to pick one up.

We're Hiring!
With the upcoming retirement of Ray Smith, Manchester UMC is seeking a part-time (20 hours/week) Accounts Payable Coordinator. A job description and application instructions are available online.

Manchester UMC Directories Available
If you had your picture taken, you are eligible for a free directory. Pickup at the church M-F from 9a-2p. Call ahead to Sherri Estes at 636-394-7506 for social distancing instructions. Prefer to wait until we fully re-open? Pickup on Sun. mornings or at the church office M-F.

Church Online Has Loads of Resources
Church Online is the easy way to find the latest news, online classes, groups, and live streaming events, like worship and daily devotionals. Check it out!