Latest News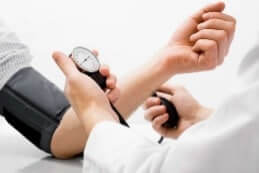 Here's the latest news from Manchester UMC, posted 5.17.2019:
Holiday Brass Tickets on Sale
Sun, Jun. 2, 8:45, Fellowship Hall
The International Women's Brass Conference will be selling tickets to their annual Holiday Brass concerts starting at 8:45a. Tickets for Dec. 2 (2:15p) and Dec. 3 (2:15 & 8:00p) are $25. Purchases limited to 4 per customer. Pay by cash or check or use mail-in order form.
Manchester UMC Night at The Muny
Mon, July 15; Reservations Due June 9
Meet us at The Muny for "Cinderella" with your choice of 2 discounted seats: Back of A3-A6 for $47.25 (reg. $63) or Front of B for $36 (reg. $48). Reservations can be made at the Information Desk on Sundays. Details: email Lori Borger or call 636-675-0168.
Red Cross Blood Drive
May 25, 8:30a-2p, Good Shepherd Lutheran Gym
Donate blood and get a Red Cross t-shirt plus a $5 Amazon gift card. Donors must be at least 17 years old; bring a photo ID. Call 1-800-733-2767, or visit RedCrossBlood.org and enter ChurchesUnited, to schedule an appointment. Print out a RAPID PASS to speed the donation process. See the video about the need for blood and preparing to donate.
Young Adult Party
Thurs., May 30, 6-9p
For those ages 18-35 at Schlafly Bottleworks in Maplewood. Food and beverages included at no cost. Get more info about the Young Adults ministry on the website.
EVENTS
Prayer Shawl Ministry
Tues., May. 21, 7p, Fireside Rm
Join us as we knit, crochet, and bless these gifts of love. Yarn is available. Prayer shawls are available in the church office. You do not need to be a member to give or receive one. Contact Penny Klebe for more info.
Market for Missions Garage Sale
Fri., Jun. 7, 7a-3p & Sat., Jun. 8, 7a-noon
Market for Missions is coming soon! Don't forget to volunteer, donate, and shop. Setup days are June 2-6; sale days are June 7-8. Visit the website or email Genny Schumacher for more info.
Forever Young Upcoming Activities
Tues., May 21 – Shrimp Boil, $12/person
Sun., Jun. 23 – Picnic, $10/person
M-F, Oct. 14-18 – Branson Trip, Itinerary Available
Register for all of these events at the Forever Young table in Fellowship Hall between Sun. services or call Dorothy Wilkes at 314-952-6316.
Hospitality Ministry Cookbook
Hospitality needs your help to produce a cookbook by providing your favorite old or new recipes. Recipe forms are available at the Sat.and Sun. services in Fellowship Hall. Cookbooks available this fall.
MISSIONS AND SOCIAL JUSTICE
Literacy Meeting
Sun., May 26, 6-7p, Rm 221
Our new Literacy Initiative is partnering with Peabody Elementary and we're looking for volunteers to tutor 3-5th graders in reading. No experience needed. Make a big difference in the lives of children. More info: Director of Missions, Autumn Dennis.
LGBTQ+ Family Support Network
Tues., May 21, 7p
This ministry provides education and support to family members of LGBTQ+ persons. Join us in an informal setting to share your thoughts and concerns. Call in confidence (Barb 314-614-1650 or Dave 314-614-5473) with questions or for meeting location.
Missions Team
Interested in helping determine the strategic direction of Missions here? The Missions Team is seeking interested and passionate individuals. Submit your interest in being nominated to the Missions Team by filling out the Missions Team Interest Form.
MO-Hab Riders
June 4-9
The MO-Hab Riders will ride their bikes 250 miles, from Pontiac, IL to St. Louis, to raise money for Habitat for Humanity. Support the riders with your prayers and donations. Our goal this year is $25,000. More info, call Mary Corwin at 636-675-1684.
Food for Kids Needs Ministry Leader
We are also looking for a Ministry Leader for this much-needed ministry. Contact Director of Missions, Autumn Dennis, if you would like to make a difference in children's lives.
CLASSES
We offer a variety of classes that are engaging and relevant on a wide variety of topics. Here are just a couple examples (check the website to see a complete list):
DivorceCare: Mondays, May 13-Aug. 19, 7-9p, Rm 223 Register
GriefShare: Mondays, May 13-Aug. 19, 7-9p, Rm 221 Register
Conscious Discipline for Parents: May 19, 1-5p, Rm 223 Register
Bible Basics: Timeline: Sundays, May 26-June 2, 9:30-10:30a, Rm 221 Register
Bible Basics: Timeline: Mondays, June 3-17, 9-10:15a, Rm 106, Register
CHILDREN
Vacation Bible School
June 23-28–Daytime and Evening
Registration Open!
For children ages 4 years-5th grade. This year's theme is 'To Mars and Beyond.' Students will learn that God's Voyagers can find faith, boldness, kindness, thankfulness, and hope. Get all the details and register online.
Summer Sunday School Teachers Needed
We have opportunities for all those interested in helping teach our young friends during 9:30 Sunday school. All lessons are prepared for you, we just need you to implement them. All teachers must be Safe Sanctuary trained. For details, email Chessey Brenton.
Preschool Has Openings Available
Circle of Friends Preschool is now enrolling children ages 1-5 for 2019-2020. Children experience play-based learning with a focus on academic, social, musical, and emotional development. BeforeCare and AfterCare options. More info: Circle of Friends website.
Parent Resource Page Available
Parent conversations with children can sometimes be challenging. To assist, we have launched a Parent Resource page. This page is full of helpful resources on a variety of topics. Bookmark it now and check back often.
YOUTH
Final Streeeetch to Summer! 
May 19 – End of Year Picnic at Vlassis Park
Summer Mission Journeys and Camps
Three events have been set for the summer including Spirit Camp, Middle School Mission Journey to Kingdom House, and High School Mission Journey to Chicago. Details and pricing are on the website. Sign up now!
Youth Summer Events 
After the big trips are over, we still have fun! Mark your calendars for these events.
July 28 – Flying Spider and Ice Cream
August 11 – Pool Party at Schroeder Park
August 18 – Fall Kick-Off
God And Country Scouting Medals Offered
God and Church (for Boy Scout and Cadets Girl Scouts, grades 6-8), and God and Life (for Boy and Senior Girl Scouts grades 9 & 12) classes start, Sun., June 9. Details online. More info: John Klos, 636-227-0075.
Youth Center Furniture and A/V Update
We have now fully funded the purchase of furniture for the new Youth Center; thank you! Our next step is to equip it with audio/visual, media, and band equipment. Help our youth worship, learn, and grow. Learn more and donate online.
MORE NEWS
Lost Treasures
If you have lost any treasured items (umbrellas, eyeglasses, etc.) in the last year, come by the office. We have emptied the Lost and Found cabinet and displayed all items on tables in the hallway. Items not claimed by Mon., June 3 will be donated to Market for Missions.
Memorial Day Remembrance
Mon., May 27, 10a, Stoecker Park
The City of Manchester invites you to a Memorial Day Remembrance Service at the Veterans Memorial in Stoecker Park, 222 Henry Avenue. Parking will be at West County EMS and in our church parking lot.
Ladies Daytime Marathon Bridge
Marathon Bridge concluded their season and will resume in Sept. The annual participation fee raised almost $500 and was contributed to Circle of Concern, Kingdom House, and Manchester Center. To join this group in the fall, call Anne Reynolds at 636-422-8536.
Easter Flower Memorials
Thank you to all who purchased Easter flowers in honor or memory of a loved one. Check here for the list of memorial donors.
Share this: