Latest News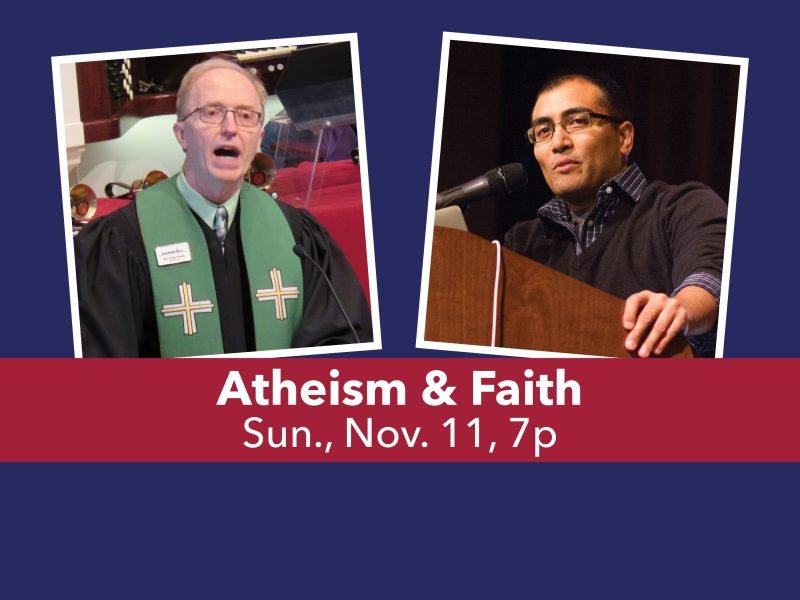 Here's the latest news from Manchester UMC:
Turn Your Clock Back!
Daylight Saving Time ends this weekend. Turn your clock back 1 hour before going to bed Saturday night. Get an extra hour of sleep and arrive fresh for Sun. services.
'Unfinished' Total To Be Announced
We will announce results of our Unfinished generosity initiative, Sun., Nov. 11. Be part of the celebration! If you haven't made a pledge to keep our church strong, now is the time. If you made a pledge last year, please affirm your gift, or make a special gift above and beyond your current pledge. Please respond online, or by returning your pledge card, by this Sun., Oct. 28.
Atheism & Faith in Today's World
Sun., Nov. 11, 7p, Sanctuary
Join us for a dialogue between Hemant Mehta, a nationally recognized voice of modern atheism, and Senior Pastor Greg Weeks. In this respectful discussion, stereotypes of both atheists and believers will be overturned. Visit our website for more info.
Fair Trade Market Set To Open
Nov. 17-18 & Nov. 23-25, 9a-3p
This is the nation's largest Fair Trade Market! Find unique gifts, international crafts, and exquisite coffee and foods. Your purchases make a difference by supporting equitable living wages, gender equality, safe working conditions, and more. More info.
EVENTS
People's Choice Concert
Sun., Nov. 4, 7p
To celebrate its 65th anniversary, members of the Chancel Choir have chosen music that represents their history! This concert features choir, organ, and instruments, including Alumni members. Tickets available at the Information Center or online for $15.
Wednesday Night Meals (M&M): Rib City
Wed., Nov. 7, 4:30-6:15p, Fellowship Hall or Carry Out
Enjoy pulled pork, cole slaw, baked beans, roll, dessert & beverage for only $8/adult. Kids meal (ages 12 and under) is Pigs 'N blanket, chips, applesauce, dessert and beverage for only $3/child. Purchase in Fellowship Hall or online by Sun., Nov. 4, 11p.
Red Cross Blood Drive
Sat., Nov. 10, 8:30a- 2p, Trinity Lutheran, 14088 Clayton Road
Manchester UMC is co-sponsor. Schedule an appointment by calling 1-800-733-2767, or visit the website and enter: ChurchesUnited. There will also be a sign-up sheet in the Narthex on Sun. To help onsite during the drive, contact Peg Foshee at 636-391-5948.
Veterans Luncheon
Sun., Nov. 11, Noon, Fellowship Hall
All military, active or retired, and a guest are invited to attend in honor of your service. Please sign up by Nov. 4 in Fellowship Hall between services.
All-Church Turkey Dinner
Wed., Nov. 14, 4:30-6:15p
Enjoy roasted turkey, gravy, salad, green beans, mashed potatoes, dessert & beverage for only $8/adult. Kid's meal is mac & cheese, carrots, applesauce, dessert & beverage; it's free with advance registration! Prepay in Fellowship Hall by Nov. 11 or online.
LGBTQ+ Family Support Network
Tues., Nov. 27, 7p
Do you have an LGBTQ family member? If so, come and experience compassion and understanding as we explore our experiences and faith journeys. Call in confidence (Barb 314-614-1650, or Dave 314-614-5473) with questions or for meeting location.
MISSIONS AND SOCIAL JUSTICE
Food 4 Kids Thanks You!
Thanks to everyone who donated to the F4K's Fall Food Drive — you made a difference! We collected 2,025 items — 63% of our monthly goal. Hunger is an ongoing epidemic. Visit us online to learn about items needed or donate financially.
Learn About Missouri Ballot Issues
Learn more about the issues on the November 6 ballot by visiting our webpage.
MO-Hab Riders Holiday Donations
Looking for a holiday gift for someone who needs nothing? Consider a donation in their honor to Habitat for Humanity through our MO-Hab Riders. Over two decades, MO-Hab Riders have raised $422,220 to help build Habitat houses. More info: Susanne Mertens.
Christmas Tree Lot Volunteer Opportunities
The tree lot opens Nov. 23. Volunteer to help now. Check out the openings online.
GROUPS & CLASSES
One of the best ways to grow your faith and connect with others is to attend a group or class. Here are a few we offer. Full listing online.
Classes
–The Simple Faith of Mister Rogers: Weds thru Nov. 14, 6:30-7:30p Rm 310 Register
–Food & Theology: Suns, Nov. 11-25, 9:30-10:30a, Rm 221 Register
–This Is My Body—Embracing the Messiness of Faith and Motherhood: Suns, Dec. 9-23, 9:30-10:30a, Rm 221 Register
Groups
–Growing In Faith Together: Weds, 6:30-8p, Rm 309 Register
–Friday Parents Group: Friday, Nov. 16, 9:30-11a, Rm 141 Register
–Sundays at Bread Co: Suns, 8:15-9a, St. Louis Bread Co (14560 Manchester) Register
–Tuesday Morning Women's Bible Study: Tuesdays, 9:30-11a, MUMC Library Register
Health Groups
–Exerstart: Mons & Weds, 9-9:45a, Fellowship Hall. Pay online and use course number 4572.
–Tai Chi For Arthritis And Fall Prevention: Tues & Thurs, 9-10a, Room 141. Register by calling 314.562.4859, ext. 24.
–Total Body Workout: Tuesdays & Thursdays, 9-10a, Fellowship Hall Register
–Yoga–Beginning Vinyasa: Thursdays, 11:30a-12:30p, OR 6:15-7:15p, Rm 141 Register
CHILDREN
Family Advent Events
On Nov. 30, 5-8p, it's Family Craft & Movie Night, complete with pizza and 'The Star,' a nativity story told from the animal perspective. It's free! Then, on Dec. 14 at 6p, we're hosting Family Night Out and will visit the U.S. Bank Wild Lights at the St. Louis Zoo. $5 per person (children under age 2 are free). Sign up now. Details online.
PRAYground Needs You
Our 9:30 and 11a PRAYground programs need more Safe Sanctuary trained adults. PRAYground is for children ages 3-5th grade. It is offered during the sermon time only. Children participate in quiet play and our adults act as moderators. More info: email Chessey Brenton.
YOUTH
Mission Journeys and Spirit Camp
Registrations are open! $50 deposit per youth for each trip goes towards the overall cost. Prices will be determined after 'Night at the Bistro' funds are allocated. We are always in need of adult volunteers for these trips; email Beth Boemler.
Senior High Retreat at Mound Ridge
Fri., Nov. 9, 5:30p thru Sun., Nov. 11, 11:45a
Join this weekend of fellowship, worship, planning, and fun. We will hike trails, zipline, and connect with God, nature, and each other. (Eat dinner before you arrive on Friday). Girls: bring a drink to share; boys: bring a snack to share. Cost: $90 per person. Register by Nov. 5.
MORE NEWS
Stephen Ministry Training 2019
Appy by Sun., Nov. 18!
Stephen Ministers assist clergy by offering ongoing Christian care for those in crisis. Training is offered every two years and begins Jan. 8. To apply, email Rev. Stephanie Lendt, (636-200-4705); or Stephen Leader Moe Parisien, (314-482-5555).
Coventry Christmas Tickets Now on Sale
Tickets for the Coventry Christmas concerts are on sale in the Narthex. Join us Fri., Dec. 7 at 6p; enjoy a dinner of beef tenderloin or Chicken Sappington: $32. On Sat., Dec. 8, the "Sweet Sounds of Christmas" features delicious desserts: $10. Christmas music follows, featuring the Coventry Choir and Vesper Bells. Reservations/questions: Joy Parisien at 636-399-6062.
Share this: