LEARNING GROUP: Lydia Circle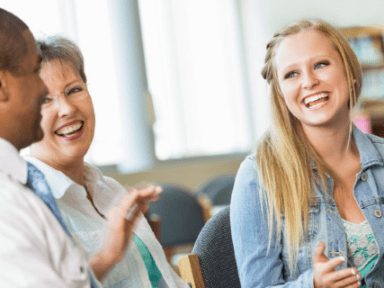 Day: First Thursdays of Month (Nov. 4, Dec. 2, Jan. 6, Feb. 3, Mar. 3, Apr. 7, May 5)
Time:  9:30 a.m. to 11:00 a.m. for Presentation
Location: Room 141 | Manchester UMC
Time: 11:15 a.m. to 1:00 p.m. for Book Discussion
Location: The Hearth Room, 265 Lamp & Lantern Village, Chesterfield
Leaders: Billie Coon and Marilyn Wooden
Description: Lydia Circle is a group of women who meet to celebrate their desire to serve Christ by caring for others, social justice, prayers, fellowship, Bible study, health and fitness and enhancing our spirituality through a monthly program addressing these areas. It is open to all women with an occasional meeting which might interest men as well. Newcomers are always welcome!
We meet in Rm. 141 on the first Thursday of each month at 9:30 am and concluding at 11:00 am. Those who spent the pandemic sharing books decided they would like to continue for now. Thus, we plan to meet in Rm. 141 from 11:15 until 1 pm. While the pandemic continues, this group will meet at the Hearth Room restaurant for the book discussion and lunch. Once the church fully opens we will bring a sack lunch if people want to continue sharing books.
---
Upcoming Lydia Circle Topics:
November 4: Manchester Chief of Police, Scott Will, and Maggie Tauser will discuss how to watch out for scams by email, phone mail, etc.., and how to protect your information.
December 2: Meet Katie from Love on a Leash, a program under the auspices of American Kennel Club. You will meet Katie and her friend, plus learn a lot of about this program. Katie will be dressed for the Christmas season.
January 6: In the footsteps of the Mayor with Mike Clement
February 6: Fostering Children with Erin Bryan
March 4: Panel Discussion from MUMC: Women in Ministry with Pastor Stephanie, Pastor Winter, Rev. Nancy Wilson, Rev. Nancye Dunlap and Rev. Prudy Bertolino.
April 7: A Breath of Spring with a trip to the Missouri Botanical Gardens
May 5: Luncheon/Tea with Monarch Jewelry in support of women who have been trafficked
Childcare will be available with advance registration.
Please complete one registration form per person:
For assistance, please contact Tiffany Conway.
---
Check out these websites: