Lydia Circle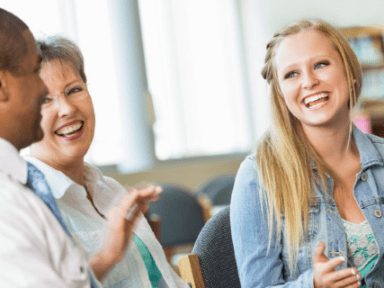 Day: First Thursdays of Month (Dec. 1, Jan. 5, Feb. 2, Mar. 2, Apr. 6, May 4)
Time: 9:30 to 11:00a
Location: Room 141 | Manchester UMC
Leaders: Billie Coon and Marilyn Wooden
Description: Lydia Circle is a group of women who meet to celebrate their desire to serve Christ by caring for others, social justice, prayers, fellowship, Bible study, health and fitness and enhancing our spirituality through a monthly program addressing these areas. It is open to all women with an occasional meeting which might interest men as well. Newcomers are always welcome!
Join the Lydia Circle group for the upcoming 2022-2023 events:
Dec. 1:  A representative from Key Center for Diversity and Re-entry, a criminal justice ministry, will tell us about their successful work helping women released from prison re-enter society and live a gainful life. Participants are encouraged to bring a personal item from Key Center's Suggested List.
Jan. 5: We will hear from Ali Fields, Social Justice Director, and Liz Shuburte, Missions Director, at MUMC, tell us about their background and what they are doing in their jobs at MUMC.
Feb. 2: This is the month for love. Lydia Circle offers you the chance to love yourself and treat yourself to better health and vigor with a program on Chair Yoga.
Mar. 2: Beth Hunyar, Lead Organizer at Peace of Mind Organizing will share her love of de-cluttering and organizing an overwhelming space and seeing the dramatic difference at the end of a job.
Apr. 6: Betsy Alexander with the St Louis Master Gardener Speakers Bureau will talk about the history of chocolate plants and how we can incorporate chocolate into our gardens and kitchens.
May 4: A May Day Luncheon 11:30 a.m. Lunch will be catered and in New Fellowship Hall with a musical program to follow. It is open to all women.
---
Childcare will be available with advance registration.
Please complete one registration form per person:
For assistance, please contact Tiffany Conway.
---
Check out these websites: