A Magic Television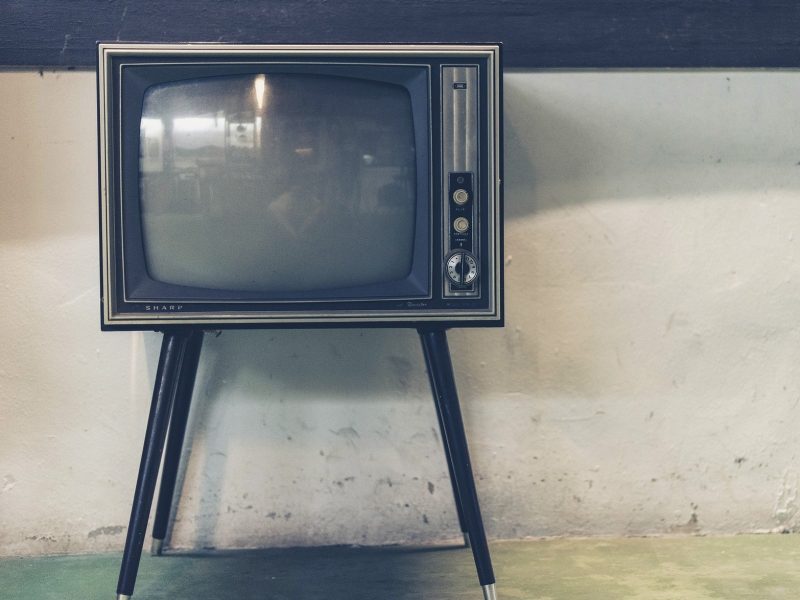 In my sermon a couple of weeks ago, I wondered what our church ancestors would have felt if they'd had a magic television in the Chapel they built in 1856. If this magic television could have given them glimpses of what life at Manchester UMC is like now, can you imagine their emotions:
Seeing people from all over the world entering our building for 'English As A Second Language' classes?
Thousands coming for worship, small group meetings, concerts?
And think of the thousands of hours, and hundreds of thousands of dollars donated annually, for rehabbed bikes, food, personal essentials, building supplies, disaster relief, mission agency support, gifts in white…it's an endless list.
If our ancestors could have seen what the Holy Spirit would do through their sacrifice and hard work, they would have been absolutely overwhelmed and astonished. Talk about happiness and praise!
I hope you know how the Holy Spirit is still very much at work in our midst. Through your extravagant generosity in gifts and service, who knows what will be happening here in the decades to come?
This weekend, we'll celebrate the tradition of generosity that's so much a part of our church. New pledges, re-committed pledges, and gifts to our Heating/Cooling fund and Debt Reduction will be lifted up. Each dollar, given with joy, will help make miracles happen for future generations.
Even though we don't have the technology to look into the future here at Manchester, maybe a start will be just glancing at the children who so eagerly seek out donuts on a Sunday morning! Their smiles tell us that they will remember this very special place, where they learned about the love of Jesus through the love of such a caring congregation. They'll take that memory with them for the rest of their lives.
Come to think about it, maybe we don't need a magic television after all!
See you Sunday,
Pastor Greg
* * *
Six Key Financial Principles
In last Sunday's sermon, I borrowed some advice from financial advisor Dave Ramsey, of Financial Peace University fame. Although we may each be in different situations financially, these principles are timeless. I've reprinted them below:
Pay your tithe and offering first. (2 Corinthians 9:6-7)
Create a budget and track your expenses. (Proverbs 27:23.24)
Simplify your lifestyle (live below your means). (Matthew 6:19-33)
Establish an emergency fund. (1 Timothy 6:9-12)
Pay off your credit cards, use cash/debit cards for purchases, and use credit wisely. (Proverbs 22:7)
Practice long-term savings and investing habits. (Luke 14:28)
* * *
Sermon for Sunday (Oct. 28)
THE ACTS 4 CHURCH: Common Praise
My remarks, based on Acts 3:1-11, highlight the miracles the early church witnessed as they spread the Word with excitement. On this Sunday when we celebrate/dedicate our financial commitments, we'll note the many miracles happening around here that we may be too busy to notice. You'll be surprised!
* * *
Fall Midweek On Wednesday
Wednesday, Oct. 24, 6-6:25 p.m., Chapel
Take a break and center yourself during this time of prayer, devotion, and fellowship. Sharing her story with us this week is Carol Schuth.
* * *
Live Streaming Growing!
On any given Sunday, we'll have between 45 and 65 households watching our 9:30 and 11:00 a.m. services over Facebook Live. What an exciting way to stay connected with your church family, no matter where you are! Just follow the easy directions to setup Facebook Live.
Share this: