Special Classes: Making Sense of the Bible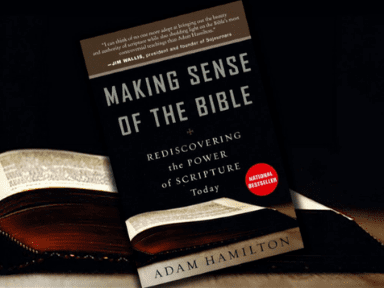 Day: Thursdays, starting Sept. 12 through Oct. 17, 2019
Time: 9:30 – 11:30 a.m.
Location: Room 222 | Manchester UMC
Leader: Prudy Bertolino
Description:  As we read the Bible to learn more about God, Jesus and our faith journey, we often find portions that we have questions about…even wrestle with. We're not alone.  Using Adam Hamilton's book and video, Making Sense of the Bible, we will have non-judgmental class discussions, and address the perplexing, and/or disturbing themes in scripture, many of the questions frequently asked by Christians and non-Christians.  Book:  $11.
Childcare is available with advance registration.
Register below:
For enrollment assistance, please contact Tiffany Conway.
---
See Also: