Join A Small Group for Lent!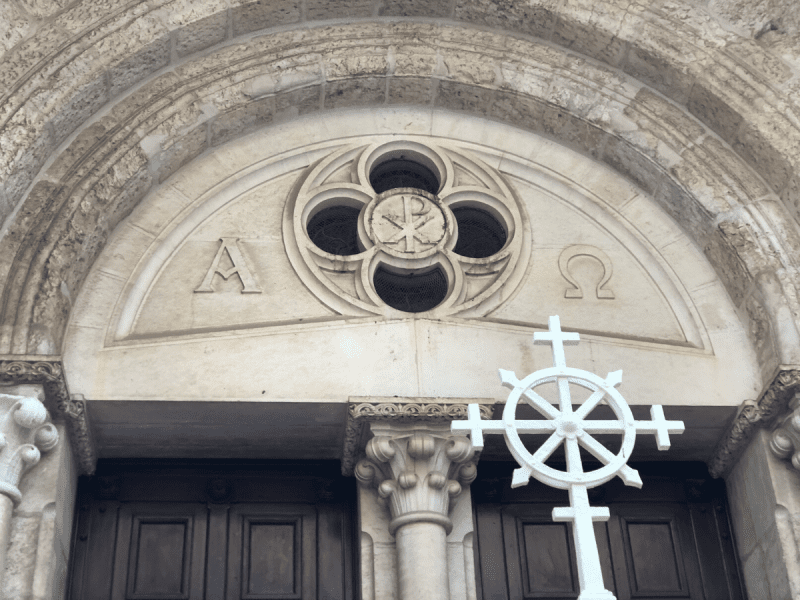 The season of Lent is a special time of prayer and reflection for Christians. It's also an ideal time for us to reorient our hearts and minds toward loving God and each other more deeply. During the month of March, Manchester UMC will offer a special 4-part sermon series that explores the current uncertainty in The United Methodist Church as well as lessons from seasons of change and renewal in our history.
Our pastors have also written special materials for small groups to use in March. These materials tie into the 4-part sermon series that will be preached Manchester UMC. By coming to worship and attending a Lent small group during March, you'll encounter caring people as you learn more about God and yourself. Together, we'll examine our response as followers of Jesus and discover how we are being made NEW AGAIN through the power of the Holy Spirit.
Choose A Small Group
Browse the below list of Lent 2020 small groups to find one that works well for your schedule. Once you've identified a small group, please complete the brief registration form at the bottom of this page. If you miss worship in March, please view the sermon online before your small group meets.
DAY OF WEEK
TIME
START DATE
LEADER(S)
ROOM
CHILDCARE
Sun.
9:30-10:30 AM
Mar. 8
Rebecca Peterson
223
Sunday School
Sun.
9:30-10:30 AM
Mar. 8
Bill Cleveland
309
Sunday School
Sun.
9:30-10:30 AM
Mar. 8
Mary Beth Harper
222
Sunday School
Sun.
10:45-11:45 AM
Mar. 1
Rev. Dave & Dianne Bennett
223
YES
Sun.
11 AM-Noon
Mar. 1
Karen Whitchurch & Rev. Winter Hamilton
221
YES
Sun.
11 AM-Noon
Mar. 1
Beth & Kurt Boemler
222
YES
Sun.
11 AM-Noon
Mar. 1
Kiersten Rose & Bryan White
220
YES
Sun.
7-8 PM
Mar. 1
Tara & Marc Sintek
Sintek Home
YES
Mon.
10-11 AM
Mar. 2
Rev. Nancye Dunlap
223
YES
Mon.
6:30-7:30 PM
Mar. 2
Moe & Joy Parisien
222
YES
Mon.
7-8 PM
Mar. 2
Chuck Healy
219
YES
Tues.
1:30-2:30 PM
Mar. 3
Cindy Steiner &
Denise McCartney
223
YES
Tues.
6:30-7:30 PM
Mar. 3
Ethan Massey &
Kurtis Heinrich
223
YES
Tues.
7-8 PM
Mar. 3
Nancy & George Lynn
222
YES
Wed.
9:15-10:15 AM
Mar. 4
Rev. Winter Hamilton
221
YES
Wed.
9:30-10:30 AM
Mar. 4
Don & Bertha Erhardt
223
YES
Wed.
4:30-5:30 PM
Mar. 4
Rev. Winter Hamilton &
Rev. Andy Bryan
106
YES
Class is currently full. Please make a different selection.
Wed.
6:30-7:30 PM
Mar. 4
Rev. Andy Bryan & Rev. Winter Hamilton
133
YES
Thurs.
9:30-10:30 AM
Mar. 5
Bob and Penny Klebe & Jim and
Sue Belval
221
YES
Thurs.
10:30-11:30 AM
Mar. 5
Chessey Brenton
222
YES
Thurs.
6:30-8 PM
Mar. 5
Autumn Dennis &
Nick Reinhardt-Swierk
223
YES
Sat.
10-11 AM
Mar. 7
Kurt Rehwinkel &
Phillip Lynn
141
YES
Sign-up For Your Lent Small Group
Lent small groups are available most days at multiple times each day. Complimentary childcare is also available with advance registration. If you need to miss a session during Lent, feel free to pop into another of our many Lent small groups to be part of this important conversation.
Please register for one of the above small groups by completing the below form. Please complete one form per individual. Childcare reservation closes 7 days before the start date.
(If you're already in a small group, we celebrate your involvement and ask that you please register using the below form.)
If you have questions, please contact Pastor Jim Peich or Tiffany Conway.