The Next Step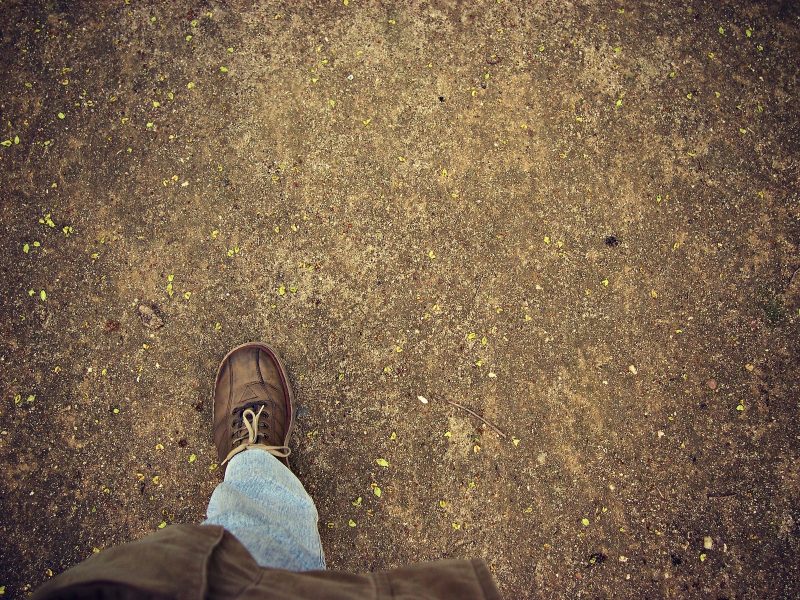 The priorities that the world asks us to align with are not always the same priorities God has in mind for us. Yet the gravity of these priorities is powerful. Sometimes it's only when we take a leap of faith, and follow where the Holy Spirit is leading (though it may seem risky), that we can discover what it really feels like to be free.

I think about this when I am hiking. I always like to know where the trail is going. I spend time studying the trail map and creating a mental image, so that when I'm hiking I'll have a sense of where I am.
But, trail maps don't always match the actual layout of the trails. Sometimes there are shortcut trails, or times the trail seems to fade away, or even times when the trails don't go where the map said they were going.

That's when I take a little leap of faith and rely on my instincts, and my sense of direction, to help me take the next steps. I am free from the trail, since it has faded away, and yet I am still being guided. Most of the time, when I trust that guidance, I manage to find the trail again. (Even if it means stomping through the woods for a while).

So, if we will take a little leap of faith, and rely on the Holy Spirit to help us take the next step, we may very well break free from the gravity of the world. We may even discover that we are still being guided. Most of the time, if we trust that guidance, even though we might stomp through the woods a while, we will discover the trail once again.

***

Fall Festival: Register Now for This Free Family Event!
Fri., Oct. 4, 5:30-8p

Come on by for delicious food, family fun, and fellowship. Enjoy BBQ, hayrides, bounce houses, crafts, pumpkin decorating, games, petting zoo, balloon artists, s'mores, 'PipeSqueaks' (kid-friendly music), and more. Suggested donation: one item per family member from our Food 4 Kids list (see website). This event is open to the community, so invite everyone you know! For faster entry, RSVP online. Walk-ins welcome.

***

Gateway UMC Choral Festival
Sun., Oct. 6, 7p, Sanctuary
Don't miss this annual event, which will unite over 200 singers from St. Louis area United Methodist churches. It will be amazing! This year's guest composer/conductor is Victor Johnson.