Nick McGeehon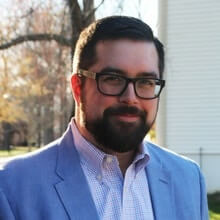 Nick and his wife, Martha, have been attending Manchester UMC since 2010. They live in Chesterfield with their daughter.
Nick is a Partner at Capital Enhancement, Inc., a St. Louis-based political fundraising firm. He has been involved in Missouri and national politics for over a decade working on numerous presidential, gubernatorial, senatorial, congressional, and local campaigns for elected office. He is a graduate of Webster University with a degree in Public Relations.
Nick has served as the Chair of the Generosity Team leading the One Initiative, and has served on the Endowment Committee.