No Place Like Home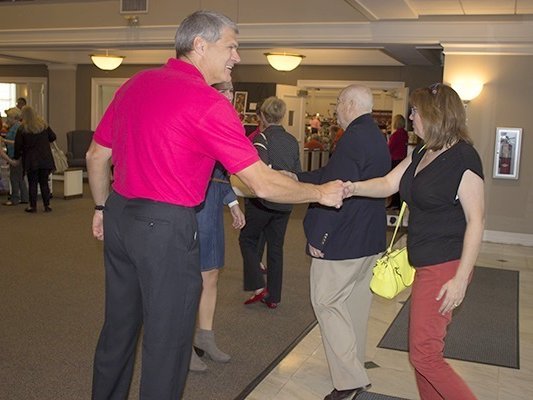 It's hard to believe that I've just begun my 11th year of full-time ministry as an associate pastor at Manchester UMC. How blessed am I? I'll tell you, more blessed than I can express in words!
For those of you who don't know, my primary responsibilities include:
Saturday Worship in the Chapel weekly (if you haven't been to Saturday Worship, come see what we're doing)
Caring Ministries including Stephen Ministry, Visitation Care Team to the homebound, Hospital Visitation, Tuesday Morning Prayer Team, Grief Share, Divorce Care, Prayer Shawl Ministry, and Greeting Card Ministry
Our wonderful Welcome Team of ushers and greeters ("the Red Shirts")
This weekend's sermon will be my "last sermon" (figuratively speaking). The current series that Pastor Greg assigned to clergy, while he is away, is intriguing to me. How is one to narrow down what is "most important" when so much matters so deeply? Therein lies the challenge, and the blessing, and it has me pondering, "How did I get here?"
Manchester UMC is my home church; it's where I found my faith as an adult (Disciple Bible Study is truly a transformational experience, so if you haven't taken the courses, I encourage you to consider it). I was then able to continue to learn from the wide variety of classes offered, the numerous volunteer ministry opportunities, and staff who welcomed questions and holy conversations. (All of which continue to hold true today).
In time, this is the church that encouraged and supported my desire to attend seminary. And, when it came to appointment time? Well, what can I say?
There's no place like home.
See you this weekend,
Pastor Stephanie
***
"If I Were to Preach My Last Sermon…"
Pastor Stephanie Lendt
Sat. & Sun, July 28-29, All Services
In the academic world, it's popular to have a "last lecture" series. You invite a professor to give a lecture as if it were their last one. It's intended to force them to think, and talk about, the one most important thing they've learned.
With Pastor Greg on a renewal leave in July, our other pastors will preach the same theme. Each will take a weekend and preach all services. Pastor Stephanie will be in the pulpit this weekend.
If you happen to miss a sermon, be sure to catch the video online.
***
Summer Midweek Tomorrow
Wed., July 25, 7-7:45 p.m., Chapel
Our midweeks, which end this week, feature music, prayer, and scripture. Sharing their faith with us will be Anthony Larson from the congregation, and Pastor Jim Peich.
***
Thank You, United Methodist Men!
The Manchester UMC staff is excited to have air conditioning once again after nearly a month! Our 'thanks' to the United Methodist Men for their generous donation to replace the failed unit. They were able to do so with funds raised from the Christmas Tree Lot, so in an open letter, the United Methodist Men express gratitude to the congregation, and all the volunteers, who support the lot each year. Read the letter from Dean Schumacher, President.
Share this: