Not in Kansas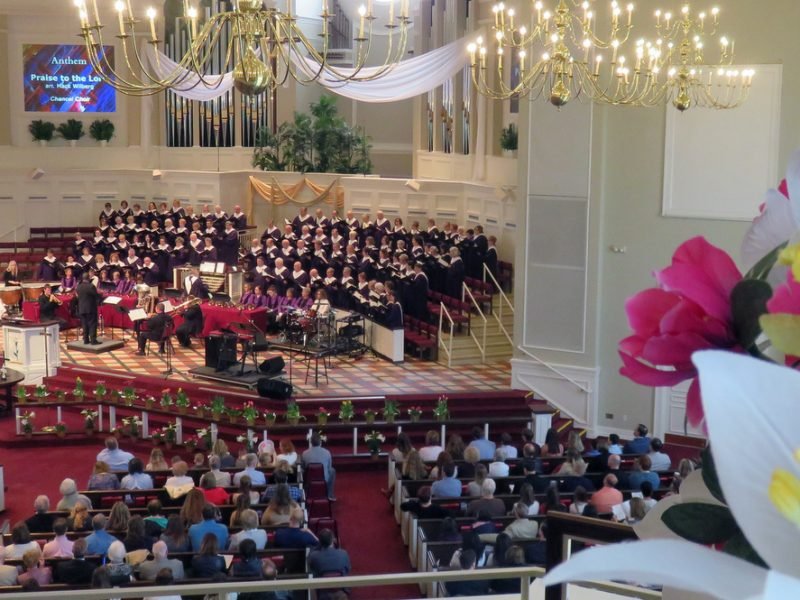 Seldom can I come up with a title that's guaranteed to alienate everyone from the state just west of Missouri. However, I'm not meaning to downgrade Kansas at all. Rather, I'm playing off the famous scene in the Wizard of Oz where Dorothy has been transported into a beautiful, magical, mystical world. Being in awe she exclaims, "I have a feeling we're not in Kansas anymore."

This scene came to mind while I was standing in the back of the sanctuary at the close of the last Easter service. We'd just sung "Christ the Lord Is Risen Today," accompanied by choir, brass, and organ. Now, the 100+ voice choir was singing the Hallelujah Chorus. When they finished, the organ would escort everyone out with the Widor Toccata.

Taking it all in, it was as if I was worshipping in another world. When Paul had such experiences he called them "visions and revelations" (2 Corinthian 12:1-2). I'd guess "we're not in Kansas anymore" conveys the same sense.

It struck me that the amazing, other-worldly worship we experienced here on Easter is but a reflection of the many, many ways our church tries to honor Christ and connect people in an excellent manner. Maybe it would be helpful to step back and see just how amazing the Manchester UMC family is. The following are just some of many examples:
Varied, excellent worship offerings
Congregation committed to reaching the younger generation
Inclusive Welcome Statement
New space provided for a growing youth ministry
Creative ministries for children, including Prayground and VBS
Social justice programs that reach into schools and community
Mission ministries that touch people locally and internationally
Trained staff that work in partnership with passionate congregational leaders to create relevant, cutting-edge ministries
Amazing congregational care with 22 active Stephen Ministers
It's always helpful, when you're involved in a church, to pause occasionally and take a look around. I think you'll be amazed, and you'll ask yourself, "Where would I ever find another church like this???"

So, please don't take this the wrong way when I say, "As long as I'm at Manchester UMC, I'm glad I'm not in Kansas!"   

Peace,

Pastor Greg

* * *

Revisiting Childhood Series Concludes (May 19, all services)
"Playfulness"

Why is it that children naturally know how to play, and that adults have to re-learn it? This concluding sermon will give tips on how to play like a kid and have fun again. This is what God intended for us; why else would God give children such a natural instinct to play? The text is Ecclesiastes 9:4-10.
Share this: