Online or Text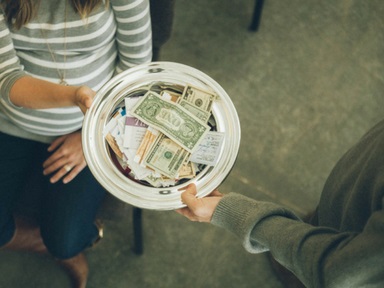 Jesus taught that our spending priorities reflect what, and whom, we love. By putting God first, we are making a loving investment in a better world, a "kingdom" built around the Holy love of God.
Earn all you can and save all you can,
so that you can give all you can.
John Wesley
---
There are a variety of ways to make a financial contribution:
Online Giving
Online giving is a convenient tool for folks who call Manchester UMC home. If you are more comfortable giving to Manchester UMC, don't worry, we just want to give you another option.
All information is secure and encrypted to protect you and your information.
Text Giving
If you prefer, you may text your gift from any smartphone. Simply text MUMC to 73256 and follow the prompts.
If Online Giving isn't your thing
If you are worshipping in person, you can drop your financial contribution in the baskets, located as you exit the Sanctuary or Chapel.
You can also mail a check to:
Manchester UMC, 129 Woods Mill Road, Manchester, MO 63011
Thank you for making a difference through your financial contributions!
---
Check out these related websites: