Our Missions Response to COVID-19: Info, Resources, and FAQ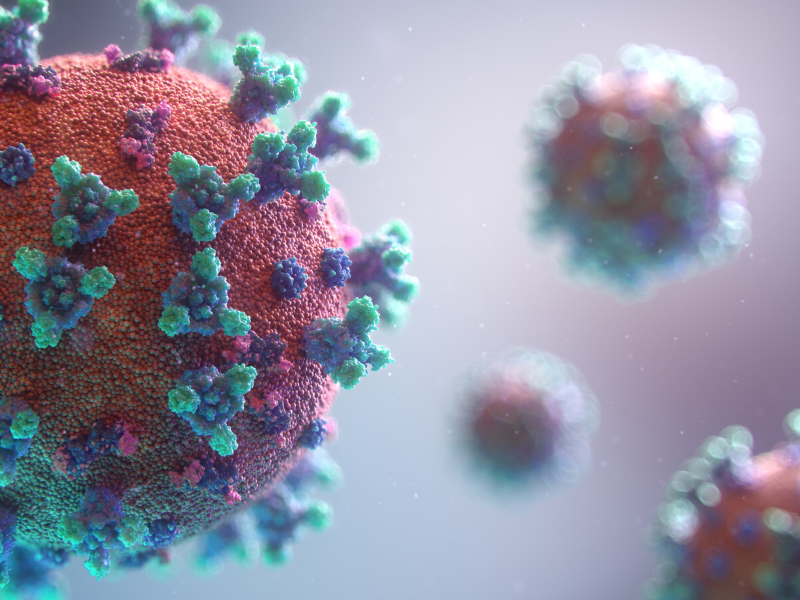 Hello church,
These are very hard and trying times. As we struggle to keep up with the stream of news changing every minute, many of us are wondering what is being done to care for the most vulnerable in our society. Our identity as a missional church does not change in times such as these, although the way we do Mission must adapt.
At Manchester, we're used to getting our hands dirty and digging into volunteerism. Right now though, it's very critical that we support the Center for Disease Control's urge to practice "social distancing"—as of March 21st, the current recommendation is to stay away from groups larger than 10 people. This means staying at home absolutely as much as possible and all Missions Activities are cancelled until further notice. This means that much of our mission work for the foreseeable future will need to happen online and at a distance. Learn more about the critical importance of social distancing. This is an especially important practice as it helps limit the transmission to the most vulnerable to this disease, who include seniors, those with severe medical conditions and histories, and those with compromised immune systems. Through social distancing, we're able to live into our Christian call to protect the most vulnerable around us.
I've prepared some information for how you can support Missions at home; a list of Community Resources for access to social services; Educational Resources and Spiritual Resources for folks to grow from while practicing social distancing at home; and a list of what may become Frequently Asked Questions about what our missional response to COVID-19 will look like. If you have any questions, as always, you can email me anytime through the button on the Clergy and Staff page.
Peace and grace,
Autumn Dennis, Director of Missions
Ways You Can Help

Stay home: As of March 21st until further notice, all Missions-related activities are cancelled to prevent the exposure and rapid transmission of the virus.
Continue tithing: In a time like this, our regular undesignated giving becomes more important than ever. In order for our church to be a center of mission and ministry in a season like this, consistent financial discipleship is vital. From experience we know that offering tends to go down when the church does not meet in person. In order for our generosity to go above and beyond, we as a congregation have to be able to first pay our staff and meet our other financial obligations. Please give online.
Support Circle of Concern: please take donations of personal essentials and self-stable foods directly to them. Please also consider donating to them online via their website. This helps provide food and toiletries to those in need in the geographic footprint nearest our church.
Support Bridge Bread: Due to the many cancelled orders Bridge Bread normally relies on, their organization is requesting direct donations via their Facebook page. This will help keep the bakers employed and housed while orders are down.

NEW: You can also order Bridge Bread and have it delivered to you! Delivery routes come out as far as St. Charles and Wildwood!

Support LifeWise: Organize a group collection by offering your home (porch, driveway, garage, etc.) as a collection site where your friends and neighbors can drop off non-perishable food. Items can then be delivered to LifeWise, where staff will unload the driver's vehicle while keeping a safe social distance. See a list here for needed non-perishables.
If you would like to support Parkway Schools like our partner Carman Trails Elementary School, you can support the Parkway School District Food Pantry through purchasing items through their Amazon Registry. It will be delivered directly to them to support Parkway families.
If you would like to support St. Louis Public Schools like our partner Peabody Elementary School, you can donate financially through the St. Louis Public Schools Foundation. This will support their grab-and-go food program.
Support local businesses: Buy gifts cards now to spend later, and make sure that you tip service workers and delivery workers generously.
Donate medical supplies you may have access to from work or home to BJC Health.
Local and National Community Resources

Mutual Aid and Solidarity Circles:
Food:

St. Louis Public Schools will be offering grab-and-go meals for all St. Louis children 18 and younger from 8am to noon, Monday through Friday for the dates listed.
Parkway Schools will be providing "grab and go" meals for students 18 and under for free. Beginning Monday, March 23, meals will be available Monday-Friday at Fern Ridge from 11am-1pm.
These grocery store chains have designated special hours of shopping specifically for seniors: Fields Foods, Dollar General, Schnucks, Walmart, Target, Whole Foods.

Crazy Bowls and Wraps is offering free meals to students who are out of school at all 13 locations in the bi-state area by Wednesday, March 18.

Utilities:

Comcast is offering their basic internet package available for free for low-income customers for 60 days.
Ameren Illinois & Missouri temporarily suspends service disconnections and forgive late payment fees due to COVID-19
Spire temporarily suspends disconnections and late fees until May 1 for residential and business customers.

Students:

Scholastic is offering free online courses so your kids can keep learning while schools are closed.
Storyline Online is providing their children's literacy resource with activity guides for K-5 for free.
UHaul is offering 30 days of free self-storage for college students displaced by COVID-19.

Domestic Violence Resources:

If you are in a dangerous situation while quarantined, know you still have ways to get out of your situation. Call the National Domestic Violence Hotline at 1-800-799-7233 or call 911. As always, you can talk with our pastors.
Staying Safe Tips and Safety Planning, from the National Domestic Violence Hotline
Safety Planning from Sanctuary for Families

Jobs: How to file for unemployment and FAQ related to COVID-19, from the Missouri Department of Labor.
Regional nonprofits that are working with local communities disproportionately affected by the coronavirus crisis can apply for grant support from the St. Louis Community Foundation.
Missions and Justice While At Home

For adults:
For children and parents:
Frequently Asked Questions
What Missions activities are going on right now?
Out of an abundance of caution, all missions activities are cancelled until further notice (as of March 21st). This is to protect our volunteers and those our ministries serve from being exposed to or transmitting the novel coronavirus.
How can we support university students who may be forced to move out of their dorms?
Most local universities have taken their studies online for the next month, and some for the rest of the semester. Two universities, Saint Louis University and Washington University in St. Louis, have asked students who are able to move back home to do so. Both schools are working with students with less access to resources through working case by case with each student to ensure their housing, food, and employment needs are met. This includes International Students. As of March 21st, no statements have been made about needing outside support at this time. I am maintaining contact with WashU ResLife to hear of any changes or support that may be needed.
How can we support local schoolchildren whose schools are out of session? Do they need food support?
The two schools we partner with are Carman Trails Elementary (Parkway School District) and Peabody Elementary School (St. Louis Public Schools.) Both schools are out of session until April 3rd in response to COVID-19. See the section "Ways You Can Help" to see ways you can donate financially to support the food needs of both of these school districts–currently, this is the best way to help.
I have items to donate to our organizations. Can I bring them to the church?
For the time being, please do not take donations to the church. We want to eliminate the possibility that the virus could travel on donations and eliminate the need for volunteers to leave home to deliver donations to the agencies. If you have donations for LifeWise or Epworth, please keep these donations at home for now or take them directly to the agency. If you have Personal Essentials donations or other Circle of Concerns donations, please take them directly to the agency. All other donations can be taken to the Goodwill off of Manchester Road next to the church, where you can leave donations around the back of the store. If you have extenuating circumstances, please email me through the button on the Clergy and Staff page.
How can we support the bakers at Bridge Bread?
The CEO of Bridge Bread, Fred Domke, recently shared that due to the many cancelled orders Bridge Bread normally relies on, their organization is requesting direct donations. This will help keep the bakers employed and housed while orders are down. See the section "Ways You Can Help" to learn more about how you can donate financially or order bread to have it delivered to you. Currently, these are the best ways to help.
If I want to financially give to one of these organizations, can I donate to the church and you handle it for me?
The quickest way to help these organizations is to donate directly yourself. Many organizations utilize online giving, or accept checks through the mail. When you donate through the church, it often takes much longer for the donation to reach its source.
Will we take up a special offering to help with those affected by COVID-19?
At this time we have no plans to create a special offering for response. Due to closing worship, many churches like Manchester will face a substantial drop in giving. In order to be able to sustainably care for our neighbors and our region, at this time we cannot create additional specially designated offerings. Your donations through the General Fund (your Sunday offering) keep our church running and our staff paid so that we can keep responding to the needs of our hurting world, including COVID-19.
This page was last updated at 5:16pm, March 27th, 2020.