Personal Essentials Ministry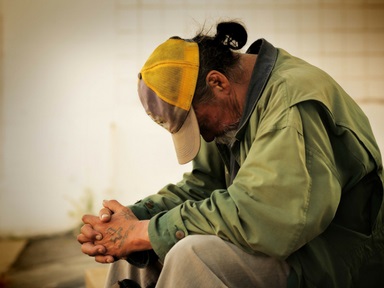 Our Personal Essentials Ministry helps restore human dignity. What if you had to choose between buying food or toilet paper?
For many in our community, affording even the most basic personal hygiene products is a struggle. Our Personal Essentials Ministry, in partnership with Circle of Concern Food Pantry, offers basic personal care items that Food Stamps won't cover to 600+ families each month.
Here's what we collect and provide to families:
Toilet paper – 3,600 rolls/month
Shampoo
Tampons
Razors
Shaving cream
Laundry detergent
Diapers size 5 and 6
We depend on monthly donations of the above items to meet the needs of struggling people in our community! Please pick up extras of these products while shopping for yourself, or make a financial donation online (please select Personal Essentials from the drop down menu) or by check (write "personal essentials" in the memo line). All financial donations are tax deductible.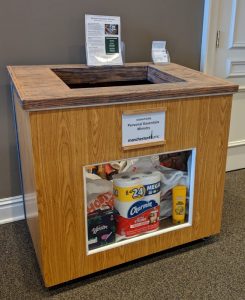 Where to Donate
We collect physical donations in the Main Lobby in the wooden bin labeled "Personal Essentials Ministry."
Financial Contributions
You can also make a financial contribution (please select Personal Essentials from the drop down menu).
Giving to this ministry helps restore basic human dignity.
Thank you for making a difference!
If you have questions or want to help in collecting items, please contact Cindy Wolk.
Share this: