PipeScreams
Sunday, October 31, 7 p.m.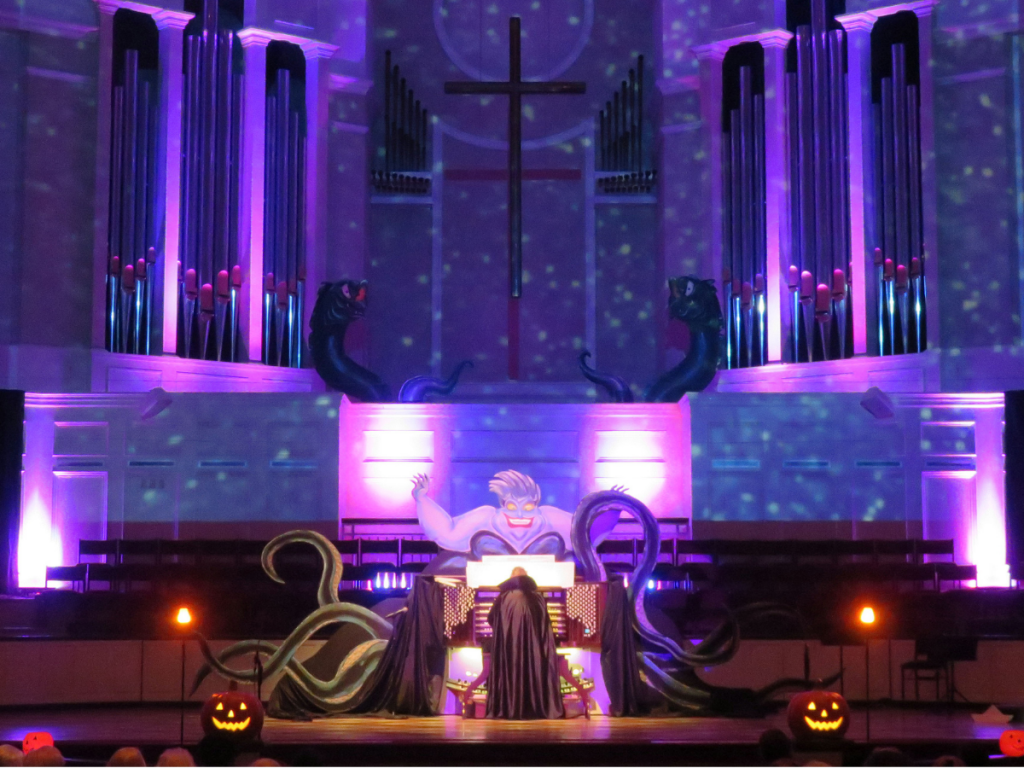 Free and Open to the Community!
Featuring Manchester UMC's own organist, John Cargile, the Joy of Music Concert Series presents this annual Halloween pipe organ extravaganza.
Don't miss this "fiendish" night for the whole family to enjoy. Unlike other organ concerts, the organist and organ are fully visible to the audience. Halloween costumes are encouraged (and commonly worn by the audience). Spooky sounds, combined with lighting and visual effects, are sure to put everyone in the Halloween spirit!
There's plenty of Free Parking available. The entire St. Louis community is invited to experience this unique event.
About Manchester UMC
Manchester United Methodist Church is a 2,700-member congregation located at 129 Woods Mill Rd. in Manchester, MO. The church is an inclusive community of believers who have a caring commitment to the community. The people of Manchester UMC are dedicated to making a difference in the world. Learn More.
For more information about any of the Joy of Music concerts, please email the Director of Music and Worship Arts, Kevin McBeth.
---
Check out these websites: