General Conference Postscript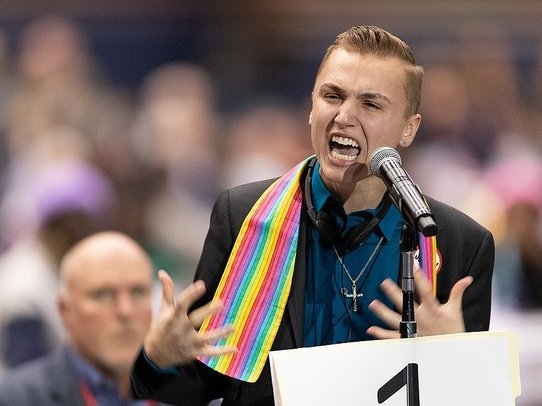 Last week, in light of the General Conference's action to endorse the Traditional Plan, I wrote a pastoral letter sharing my reflections. If you've not had a chance to read it, you can find it online.

Here are some general thoughts since then.

The United Methodist News Service posted an article that summarizes the actions that happened on the Conference's final day. This gives a behind-the-scenes look at what took place, along with a summary of the Traditional Plan and the resulting conversations. Here's their recap.

One interesting note is the question of the plan's constitutionality. It was sent to the Judicial Council to declare whether or not it's in accord with the United Methodist constitution. The council will meet in April, and the plan's implementation will be determined by the council's judgment. As the article from the UMNS states, "Some parts of the Traditional Plan were ruled [already] unconstitutional, and it will take some time to clarify which parts will become part of our church law and which parts will not."  

A question people ask, understandably, is "Now what?"

There continues to be no doubt in my mind that the best path forward for the UMC is one that invites all around the table, which was the intent of the One Church Plan. We discern God's will best when we're together in fellowship than separate in disagreement. Traditionalists. Centrists. Progressives. LGBTQ+…."All" means "all."

People are beginning to talk about future steps. Rev. Adam Hamilton, lead pastor of the Church of the Resurrection, tweeted about a meeting at his church following Easter. It would be with key denominational leaders, including bishops, and would "discuss where Methodism goes from here." Will keep you posted.

Now, let's get back to the work God's given us to do here at this amazing church and group of disciples at Manchester UMC. The children, in their wonderful musical this past weekend, remind us of the very bright future that does indeed lie ahead.

Living into God's dreams with you,

Pastor Greg

* * *

This Wednesday
ASH WEDNESDAY SERVICE
Sanctuary, 6:30 p.m.

This officially starts the Lenten season, and it will begin with a very moving worship experience. The service will feature reflective music, scripture, a message from Pastor Stephanie, the administering of ashes, and time for quiet prayer. 

This Wednesday
Ash & Dash

Last year approximately 300 people stopped by our drive-thru location on Manchester Road for the imposition of ashes. It was a tremendous outreach opportunity. Your pastors will be doing this again on Ash Wednesday, offering prayer as well for all who stop. It's open 7-9 a.m., 11 a.m.-1 p.m., and 4-6 p.m.

REMINDER: Lenten small groups!

We're inviting ALL folks to join in this six-week time of spiritual growth and fellowship. Click here to read more and to register. (I'm one of the small group leaders—would love for you to sign up for my class!)

Sermon for Sunday
UNCLUTTERING: A Little Spring House Cleaning

It's always healthy to clean a house, and even healthier to clean our souls. We're going to explore a fascinating teaching of Jesus as we begin our Lenten journey together. Feel free to study and reflect on Mark 9:42-50.
Share this: