Re-Alignment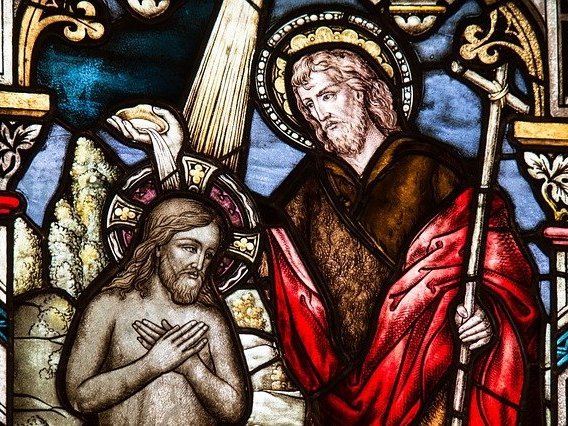 The prayer that follows the moment of baptism says, "The Holy Spirit work within you, that being born through water and the Spirit, you may be a faithful disciple of Jesus Christ." One of the most profound metaphors to describe baptism is that of birth. More precisely, of "re-birth."

In baptism, we are born anew in the Spirit. And even though baptism is a "once and for all" moment, to be reborn is an ongoing reality. In a sense, we can be reborn over and over again, as many times as we need.

For this reason, followers of Jesus are intentional about renewing the baptismal covenant from time to time, and at the beginning of a new calendar year is one of those times. Although there is nothing particularly sacred about turning our calendars from December to January each year, using this moment as an opportunity to remember and renew has become a fairly common practice in the church.

And so, on Sunday, January 10, Manchester UMC will renew the baptismal covenant in our worship services. Everyone will be invited to prepare a small amount of water and have it close by to use for the liturgy. And as a part of this renewal, we will all be given the opportunity to make tangible discipleship promises. Together, we will renew our promises to "faithfully participate in the ministries of the church by our prayers, our presence, our gifts, our service, and our witness." There will be more information coming in a few days about this "Discipleship Promise" opportunity.

Those who are not baptized are still a part of the baptism renewal service. Everyone benefits from a time of intentional reflection on God's freely given grace, and what our life ought to look like in response to that gift. Remembering or anticipating our baptism is about renewal, realignment, and rebirth. It is about living life in the Spirit.

I am very excited for Sunday morning, and I hope you are too! It is the Sunday of the Church Year that is designated as "Baptism of the Lord" Sunday. And as we consider how closely Jesus's life aligned with God's purposes, we have the opportunity to consider how closely our own lives do, as well. See y'all in church!

***

Red Cross Blood Drive
Thur., Jan. 14, Drury Inn & Suites, 1-6p
Drury Inn & Suites (I-44 & 141, Valley Park) will host a blood drive sponsored by Manchester UMC, Good Shepherd Lutheran, and Trinity Lutheran. All successful donations will be tested for COVID-19 antibodies. Call 1-800-REDCROSS or visit the website to schedule an appointment.

***

MLK Day ON!
Mon., Jan. 18
Attend a special event throughout the day which will reflect and engage participants around racial and economic divides in our community. It will be a virtual learning opportunity open to everyone.