The Great Re-Awakening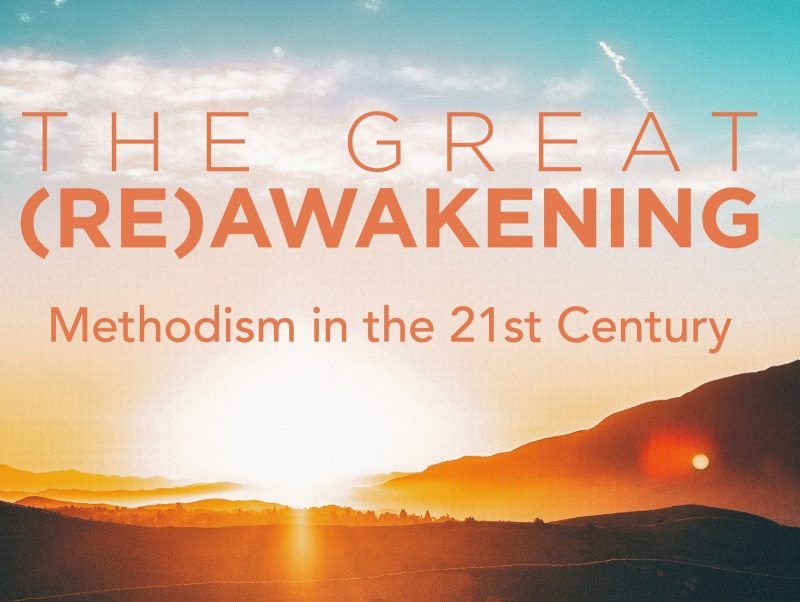 The Methodist movement originated in an 18th century revival season known as "The Great Awakening." In Britain and the American colonies, the church experienced a renewal of religious devotion, a deepening awareness of the movement of the Holy Spirit, and a re-framing of salvation as an experience of the heart, not just an academic exercise. And though Methodist preachers like John Wesley and George Whitefield were leaders of the day, The Great Awakening transcended denominational lines.
Well, I was wondering: What if Methodism could be a part of a "Great Re-Awakening" for the 21st century? What would that look like? What does the Methodist movement have to offer the church today, awakening minds and hearts to God's presence in our midst?

For the next four weeks, our worship services at Manchester will be most thoroughly Methodist. We will sing Wesleyan hymns, the sermons will explore aspects of Methodism that impacted the church, and even my 2:30 prayer times will focus on Charles Wesley's poetry! We're gonna be completely saturated with Methodism in the month of May!

The series begins this Sunday, May 3rd, and will include a "Love Feast," often practiced by Methodists when the sacrament of Holy Communion is not possible. And it culminates on May 24th, which is known in Methodism as "Aldersgate Day," the anniversary of an event known as John Wesley's "conversion experience."

It should be a wonderful series, a wonderful month of May, and who knows but maybe it will be the beginning of a wonderful "Great Re-Awakening" for the church! And so, in Charles Wesley's words:

Come, sinners, to the Gospel feast; let every soul be Jesus' guest.
Ye need not one be left behind, for God hath bid all humankind.

***

First Quarter Financial Report Available
Our financial report is available electronically to save costs. Everyone can view it here. If you would like a hard copy, contact Sherri Estes, or call the office at 636-394-7506.

***

New Live Events Added to Church Online
Church Online now includes Reflections with Rev. Phil Estes on Thursdays at 11:30a, and Spiritual Practices with Rev. Stephanie Lendt on Mons and Weds at 3:30p. Quick Links guide us to all the Facebook pages with streaming including Rev. Andy's Prayer Time, Wednesday Worship with Kiersten, Choir Time With Kevin, and more. Check it out!