Rev. Phil Estes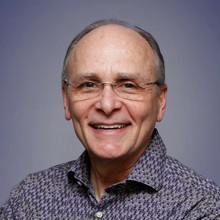 Rev. Phil Estes is Executive Pastor of Operations & Generosity at Manchester United Methodist Church. Get to know him better through his bio:
As the Pastor of Administration, and an ordained Deacon, I have the joy of working collaboratively with the many people of Manchester United Methodist Church in ministry for others. I have a passion for mission and community development, both at home in Augusta and through Manchester UMC. The ministry of administration offers a great variety of opportunities to serve and equip others for Christ's work in the world including:
Budget Development and Implementation
Human Resource Management
Facility Planning and Property Management
Operations Planning and Oversight
Stewardship/Generosity Learning and Communications
I am an Alumnus of the University Of Missouri – Columbia with an M.S. in Community Development, a B.A. in Sociology, a minor in Spanish, and 28 hours of theology from Eden Seminary and the United Methodist School of Studies. My wonderful wife, Lori, and I are blessed with three children. I'm a life-long Missourian, born in Carthage and a St. Louis resident since age 2. Lori is from northwestern Illinois, a farm community near Aledo. Together, we enjoy art, music, theater, hiking, biking, motorcycle riding and general fitness.
Share this: