Sing Christmas, Ring Christmas!
Free Christmas Concert; Open to the Public
Sunday, December 23, 7 p.m.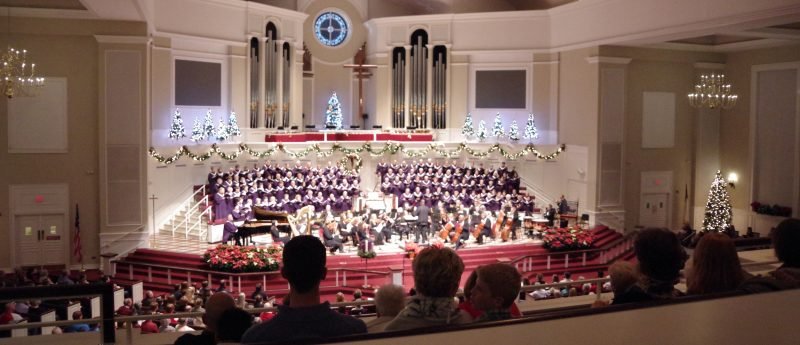 Betty Estes Gnaegy Legacy Concert: Sing Christmas! Ring Christmas! If you love Christmas, you'll love this free event. Our 140-member choir is joined by the handbell choir and instruments to deliver an unforgettable holiday experience. It's our gift to the community and is open to the public.
Get in the holiday spirit! The concert has your favorite songs and holiday carols. It will also include GLORIA, by John Rutter.
Sherry Boland, director
Kevin McBeth, director
Share this: