LEARNING GROUP: Adult Singles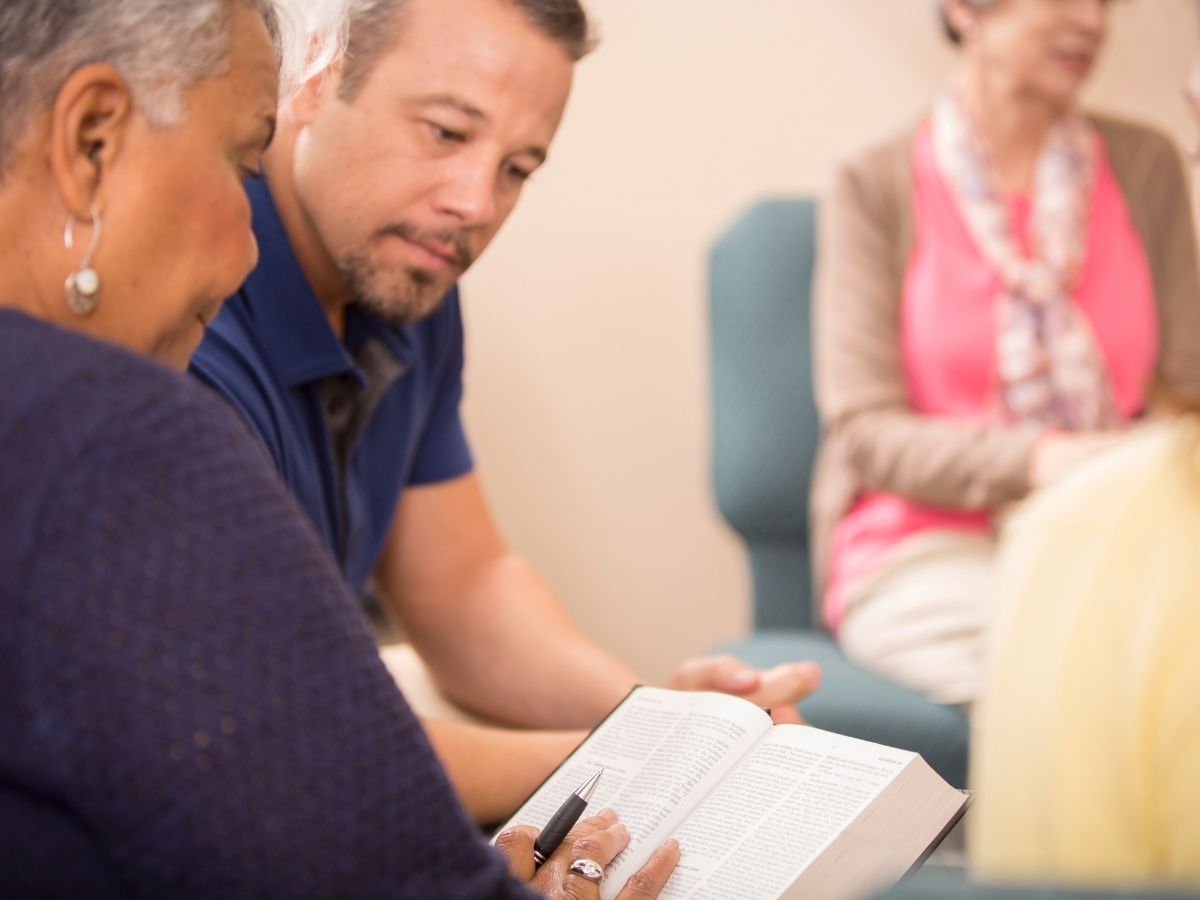 Day: Sundays
Time: 11:00 a.m.
Location: Room 309 | Manchester UMC
Leader: Ralph Burns
Description: Our group likes to emphasize the FOUR F's: Fun, Fellowship among Christian Friends, on a Foundation of meaningful Bible Study! Newcomers are always welcome, so please join us any Sunday!
---
Life and Ministry of the Messiah
Join us as we study the book, "Life and Ministry of the Messiah," by Rev. Ray Vander Laan. The author is a noted Bible historian and teacher who will lead us on a guided tour of various places in the Holy Land, with his set of outstanding DVD's.  Take-away handouts that provide greater background, details, and depth are always provided.
During this study, we will not only see places where Jesus walked and taught, but the message in the videos and handouts will help us better understand the message of Jesus in the context of the society and politics of that time. For example, we will begin by viewing the ruins of Herod's palace, which was built to overshadow the surrounding territory and to last forever, and show his power and greatness. In the shadows of that palace is the simple place where Jesus was born, but his teachings continue to be spread throughout the world today.
Come join us, as we journey together. Newcomers are always welcome!
---
Please complete one registration form per person:
For registration assistance, please email Tiffany Conway.
---
How do I participate?

Everyone is welcome to participate in any of these online classes or groups. The classes and groups are meeting through a free website/app called ZOOM. You can use your phone, tablet or personal computer. If you are connecting from your computer, you will just go to the website. If you are using your smartphone or tablet, you will need to download the ZOOM app (it's free).
How do I use Zoom?

It's easy! Follow these step by step instructions:
1. Go to Zoom.com, a few minutes before your study begins.
2. Click the button in the upper right corner that says "JOIN A MEETING".
3. Enter the Zoom Meeting ID that is listed above.
4. Enter the Zoom Required Password and enjoy the group!
Zoom Tips & Tricks

Once you've connected, have others help you learn to use your mute function, find how to show and hide your video, and explore the different ways you can view group members.
For questions, please contact Tiffany Conway.
---
Check out these websites: