Rev. Stephanie Lendt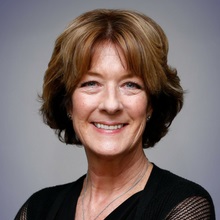 Associate Pastor of Congregational Care & Hospitality.
Rev. Stephanie Lendt is out of the office on renewal leave through June 20, 2022. She is the Associate Pastor of Congregational Care and Hospitality at Manchester United Methodist Church. She was appointed to the pastoral staff at Manchester UMC in July 2008. Prior to her appointment, Stephanie was a member of Manchester UMC since 1996. Stephanie finds it wonderful to serve her home church.
Stephanie is an Ordained Elder in the United Methodist Church and a 2009 graduate of Eden Theological Seminary with a Master of Divinity degree. She has a passion for preaching and leading  worship in the historic chapel.  In addition, Stephanie is responsible for congregational care and leads efforts to care for those in need and to equip members to care for one another. Pastor Stephanie also oversees an extraordinary Welcome Team known as The Red Shirts (you can't miss them on a Sunday morning).
Stephanie grew up in Ames, Iowa and graduated from the Iowa State University (Go Cyclones!). For 20 years, Stephanie worked as a graphic designer and art director. Having lived in the St. Louis area since 1984, this area and church is definitely home to her and her two kids, Valerie and Aaron.