The Light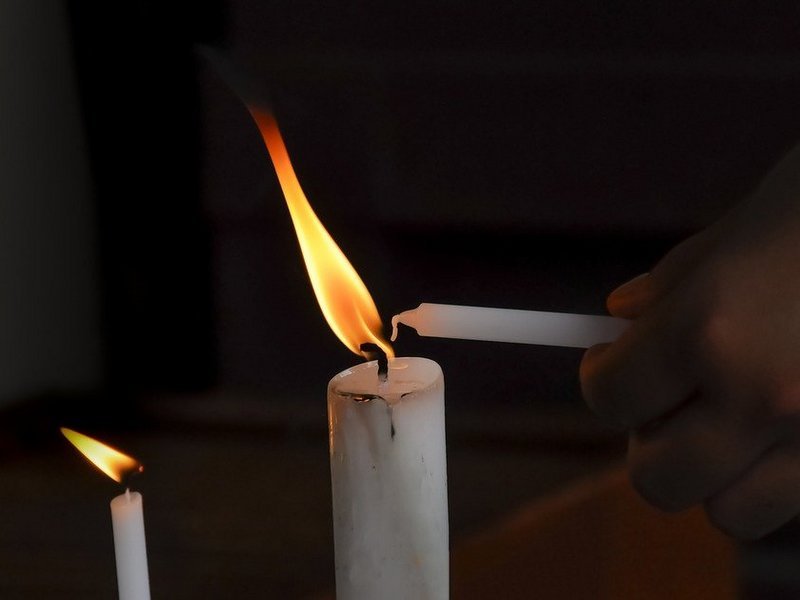 The physical attributes of light fascinate me. Light diffuses the farther away it travels from the source. The speed of light is a fundamental constant in nature. Light can be bent. Light can be reflected. An ordinary beam of what looks like white light actually contains within it a spectrum of color.
 
There could probably be sermons about each one of these attributes, using them as metaphors for our relationship with God. And light is, in fact, an important metaphor of Jesus' teaching. For example:  In the Gospels, Jesus refers to himself as "The light of the world."  Also, in the Gospels, Jesus tells his disciples, "You are the light of the world."  It has always been interesting to me that the Gospels include both. It is something that I note every Christmas Eve, as we pass the light from the Christ candle around the room. Jesus calls himself "The light of the world" in John's Gospel; it is in Matthew that Jesus tells his disciples that "the light of the world" is them.
 
How can this be? How can it be both at once? What are we to make of this apparent paradox?
 
Well, acknowledging that some things about God are paradoxical and will remain so, I think the physical attributes of light may be helpful here. If we accept that God is the source of the light as the given, is it not true that the further away from the source we get, the weaker we become? If we confess the love of God as steadfast and true, does it not make sense that the Spirit is a fundamental constant in nature?
 
And if we understand our own lives as patterned after Jesus, does it not seem reasonable that divine light reflects into the world as it bounces off of us…our actions, our words, our attitudes?
 
This week, as the days get shorter and the nights seem so much darker, we are thinking about light. May God's eternal light shine, and may we reflect that light into all the world's darkest places.
 
***
 
Christmas Missions Offering
Our Christmas Missions offering benefits four local non-profit agencies that our church has nurtured deep relationships with—LifeWise STL (formerly known as Kingdom House), Epworth, Bridge Bread, and HomeFirst STL. This Christmas season, our neighbors already have increased difficulty in making ends meet and in providing for their families. Our above-and-beyond Christmas Missions Offering will make a difference! Learn more, or give online. Be sure to designate 'Christmas Missions Offering.'
 
***
 
Blue Christmas and Christmas Eve Service
Stream the Blue Christmas Service, Mon., Dec. 21 at 7p. This service is especially helpful for those of us experiencing loss and grief this holiday season. Enjoy Christmas Eve Service at 10a, 3p, and 7p from your own home or wherever you may be. Each time includes special music (traditional and modern), carols, Christmas message by Rev. Andy Bryan, Youth and Children's Ministry programs, all-clergy participation, and video from past Christmas Eve celebrations. Stream all services on Facebook or on our website.