The River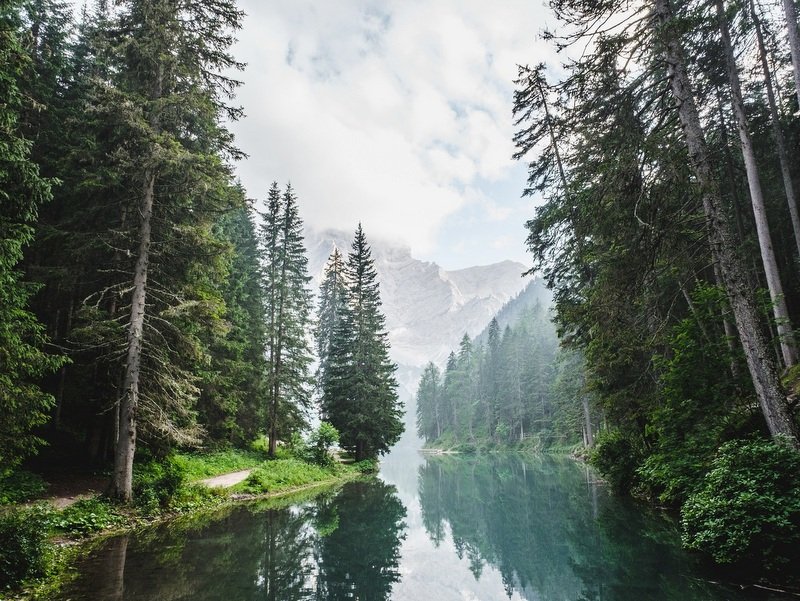 This week we will wrap up our "Season of Creation" series with a message focusing on water. Specifically, "The River." 
 
It is amazing how often a river plays a role in Scripture, either an actual river or a metaphorical one. The Jordan River is present so often in the Bible that it may as well be another character in the story. The "River of the Water of Life" in Revelation 22 is an important part of that great and mysterious apocalypse. The Genesis 2 creation story describes a river flowing out from Eden, dividing into four branches that water the earth.
 
Early 20th century American photographer Laura Gilpin said, "A river seems a magic thing. A magic, moving, living part of the very earth itself." There is something profound about simply sitting still beside a river, isn't there? It is the river, yet not the river. It is the same river, and yet the water that was in front of you just a minute before has moved on and there is all new water there, different water. Constancy and motion, present together.
 
One of the Biblical events that takes place in the river is baptism. The baptisms John was offering, including Jesus's own baptism come to mind immediately. Acts 8 is a wonderful story of the baptism of an Ethiopian eunuch spontaneously baptized by Philip. 
 
On Sunday in worship, we will remember the sacrament of baptism together. Each worshiper will be asked to have water close by, and during the service we will ask the traditional baptism questions. Each of us will be invited to touch the water in a way that is meaningful to each. 
 
I am very excited for this Sunday! Focusing on God's good creation and our role in caring for her has been a very positive experience for me personally, and I hope it has for you as well. And as the series concludes this week, I hope we will continue to ponder how we truly can be "celebrants" of the Holy Spirit's work in the world.
 
***
 
All-Church Study—Register Now!
Voice your ideas and opinions to influence the future of our church! You're invited to our October Sermon Series and All-Church Study, "Turning the World Upside Down." This 4-week study runs Oct. 4-31 and will guide our congregation through a visioning process. Each week we'll watch the sermon and then gather in ZOOM small groups. Discussions will inform our 2022-2026 strategic plan. Register online today!
 
***
 
Communion Circles
Here's an exciting new opportunity for people to celebrate Holy Communion in person while practicing social distancing. "Communion Circles" will be officiated by a pastor and offered five days per week at various times during the month of Sept. All are welcome to participate in this Sacrament. To ensure safe social distancing, participants must RSVP in advance. For more info or reserve a spot, go online today!