LEARNING GROUP: Tuesday Morning Bible Study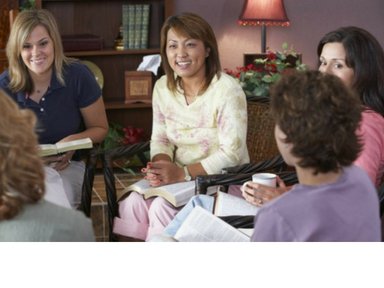 Dates:   Tuesdays
Time:   9:30 to 10:30 a.m.
Leader:  Rev. Brenda Becker
Meeting ID:  347-375-197
Zoom Required Password:  620077
Description:  We have studied the Hebrew and Christian Scriptures in order to understand Divinity and Humanity and the relationship between God and humans. Our goal is to search for the mysterious in order to find out who God is and who we are. 
We normally do not meet during the summer months. However this summer, because of the "wilderness wandering" through quarantine, we will continue our Zoom gatherings weekly, primarily for fellowship. Please join us. Our plan is to resume the Bible study in the fall.  Newcomers are always welcome!
How Can I Participate in this Online Group? Everyone is welcome to participate in any of the online classes or groups. The classes and groups are meeting through a free website/app called ZOOM. You can use your phone, tablet or personal computer. No registration required! Click here to learn how to connect to Zoom.
For assistance, please contact Tiffany Conway.
---
See Also: