Unfinished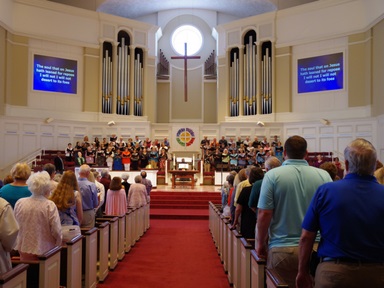 We are Unfinished. Specifically, God wants us to accomplish three things over the next few years:
Missions – expand our missions outreach, renovate our Youth Room, implement live video streaming, and transform our library into an inviting coffee house to reach local residents.
Ministry – continued investment in operational systems and people to fulfill our core mission of equipping the people of God for service in the kingdom.
Church – Let's face it, our church building is aging. We need to be good stewards of God's house by reducing debt and replacing inefficient & aging heating and cooling systems, controls, and lighting.
Complete the Commitment Form to make a first-time pledge, increase your current pledge, or give a one-time gift. Let's write the next chapter together!
Share this: