Turning the World Upside Down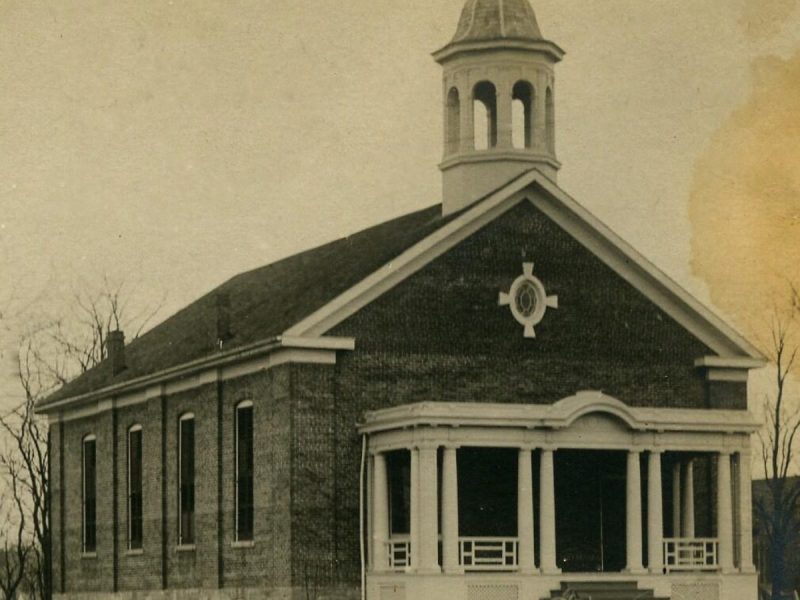 "These people who have been turning the world upside down have come here also, and Jason has entertained them as guests. They are all acting contrary to the decrees of the emperor, saying that there is another king named Jesus."
 
This was the charge leveled against the Followers of the Way in Thessalonica as recorded in Acts chapter 17. Those in power accused them of "turning the world upside down." And they even got specific: the Jesus followers were saying that Jesus, not the emperor, was their king.
 
Simply by placing Jesus in a place of higher priority than Rome, first century Christians shook the very foundations of the society in which they lived. And one of the results was the most rapid growth the church has ever experienced. It is astonishing to consider the breakneck spread of Christianity in the first few centuries of the Common Era. And all from a startlingly simple message: Rome is not in charge of us; Jesus is.
 
For the next few weeks, Manchester UMC will meet together in small groups to discern a divine vision for our life together. In this All-Church Study and Visioning Process, we will be guided by Paul's relationship with the church at Thessalonica, starting with his first visit there in Acts 17 and continuing through his first letter to the church there, Thessalonians 1. 
 
I sincerely hope that as many Manchester UMC folks as possible take part in this process by joining a small group. The more people who participate, the clearer the vision will be.
 
I cannot wait to hear the reports from our twenty small groups! What a great opportunity for us to consider how we can reclaim the early church's momentum. This congregation's potential is limited only by the size of our imaginations. Perhaps we again can be the "people who are turning the world upside down" for the sake of Christ!
 
***
 
Free Pumpkin Drive-Thru
Fri., Oct. 16, 3-7p, 14380 Manchester Rd. (Christmas Tree Lot)
Here's an exciting outreach to our church family and community! The Children and Families Ministry will distribute FREE pumpkins on a first-come, first-served basis. This is an outreach for everyone. Please invite family, friends, neighbors or anyone you think might enjoy a free pumpkin. We will be social distancing and everyone simply drives thru. Stickers and church information will be included.
 
***
 
Mozambique Handwashing Stations
In many places of rural Mozambique, handwashing is difficult, providing perfect conditions for viral spread. For $400 we can support the installation of a handwashing station to serve an entire village. Our goal is to raise $10,000 during the month of Sept. to support 25 villages. Currently, we are still $2,000 from our goal. Please consider an above-and-beyond gift. Designate "Mozambique" in the memo line of your check or electronic payment.